back for more backsplash help... part 2
frugalnotstingy
July 8, 2013
Been getting more samples. I did try to get creamy looking ones but when I put set them up on my counter, they either read pink or green.
I did find a ceramic gray crackle tile from Sonoma tiles- it's the one in the center. It's prettier IRL.
What do you guys think? If I go with that one, any suggestions on what I can use over the cooktop?
I am really feeling the pressure of having to pick a backsplash. I can't be in the ABBS club because we need the backsplash installed before we can install the undercabinet plugs & light (we are using Adorne for that).
Then I can paint the walls. Or do I have that backwards? Paint wall first then pick tiles?
nobees, the first one is a matte/frosted tile called Smoke. Not sure why it is coming up as khaki-ish in the pic is really more gray IRL.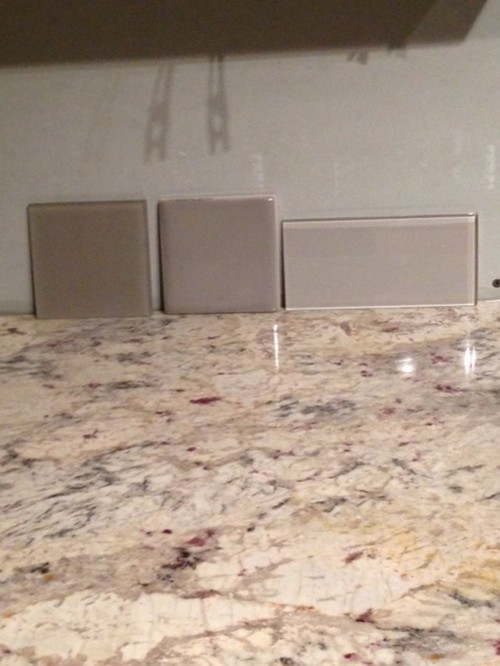 This post was edited by frugalnotstingy on Tue, Jul 9, 13 at 16:41