Was your island made from more than one slab?
If you used more than one slab, please post photos of where two pieces were sealed together.
All cabinets including island ---white.
Outer countertops ---absolute black.
We are also considering absoulte for island top as well as the below Golden Kosmus, although the Kosmus does bring up some concerns.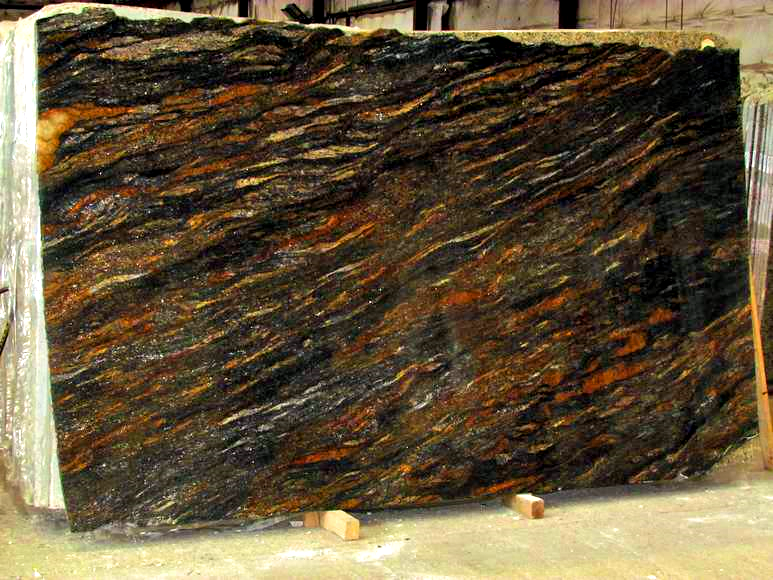 This is layout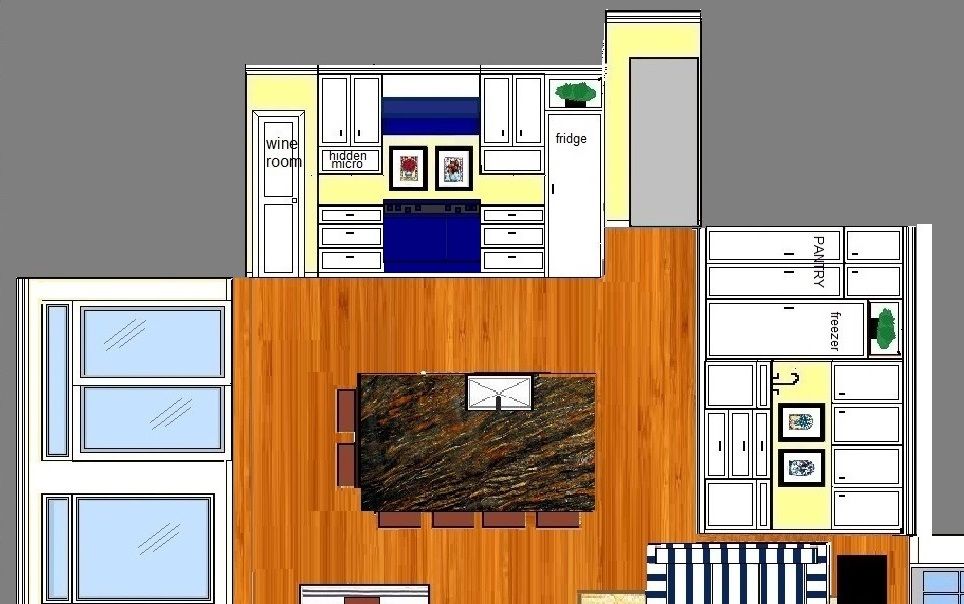 This is poorly photoshopped image of what we anticipate: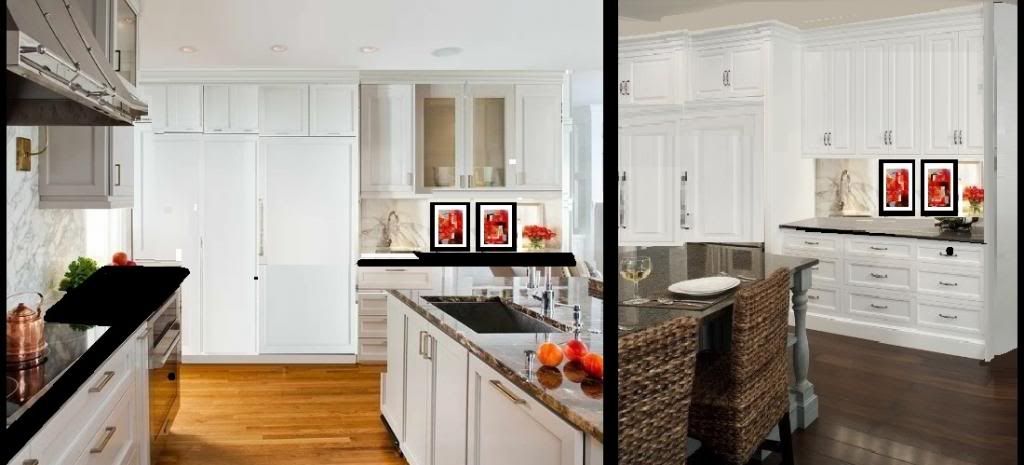 The MAIN concern with Kosmus is size. Island granite is 124" long which we can get in absolute black but not in . Kosmus which is 119.
The other slabs of this Kosmus were sliced behind it so almost identical except certain color areas are slightly larger, others smaller. I wondering if diagonal pattern will be a deal breaker for needing more than one piece.
The thing I dont understand is how you join slabs without it looking obvious or does it only work with certain pattern types.
Absollute would be 'safer' since the stove / hood will be navy blue (and adjacent rooms navy white themed) but I do think Kosmus could aslo work althought not sure an option with length and pattern.
SO .....
Do only certain patterns lend themselves towards more than one slab being used on an island?