Guess I'll paint...but what color?
Demo is actually happening as we speak. I still don't think I believed this was going to happen, even with a living room full of cabinets.
Since I'll have some time (evenings for the next several days) before cabinets go in, I think I'm going to paint during that time. I know stuff will need to be touched up and the ceiling will need work because lighting will change, but easier to touch up than start from scratch when everything is in, right?
I've included a pic of my finishes, though it's not a great pic.
Cabinets are natural cherry. Floor is a gray/charcoal with brown/cherry/darker gray lines. Counter is called Mesquite and is the most poorly represented in the pic. I've included a pic of one of the slabs, lighting isn't great there either. I'm going to proceed with the assumption that we'll use the Frost colored tile. There's an alternate we may use, but this was what we agreed on before that and it's still my preference. Sink will be Cinder Silgranit. Range will be Cobalt BlueStar. All else stainless.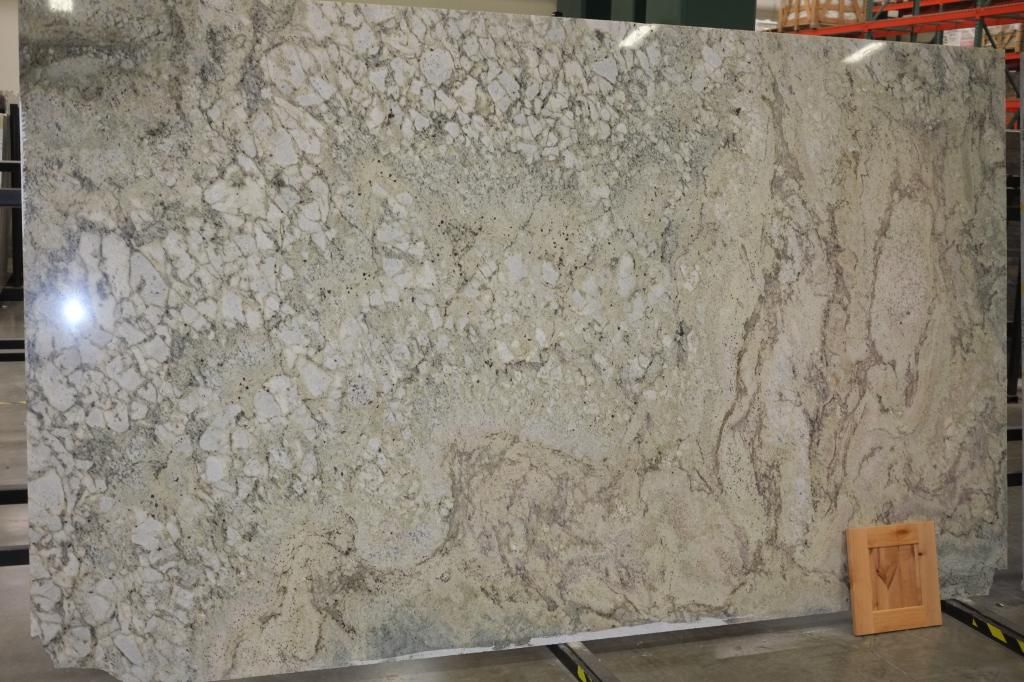 (not our door, just a random door they had at the slab yard)
The ceiling and trim will be SW Snowbound. There are white vinyl windows.
I've got a SW fan deck, so bonus points for giving color suggestions in SW colors. :) What would you do with the walls?
The frost, I don't think you get the sense of it, particularly with colored grout. The link is to all the Heath Inspiration pics, if you go to kitchens and then click over about 10 times, there's a kitchen with frost (almost looks like the front desk of a hotel.) We'd likely just do rectangles, but I think this helps see what frost can become.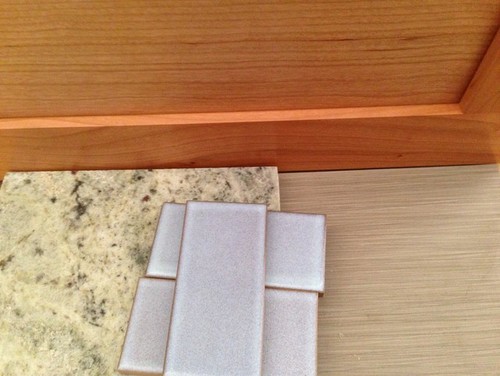 Here is a link that might be useful: Frost