I love the long stainless shelf above my range
So, we've been using the kitchen for about 9 months now, and one of the things we have that's a little different than most is the 7-ft-long stainless shelf over the range. We have a big hood and warming lights over it. I thought I would give a report for any current kitchen planners.
Here it is with a couple of casseroles ready for the warming lights, and plenty more room: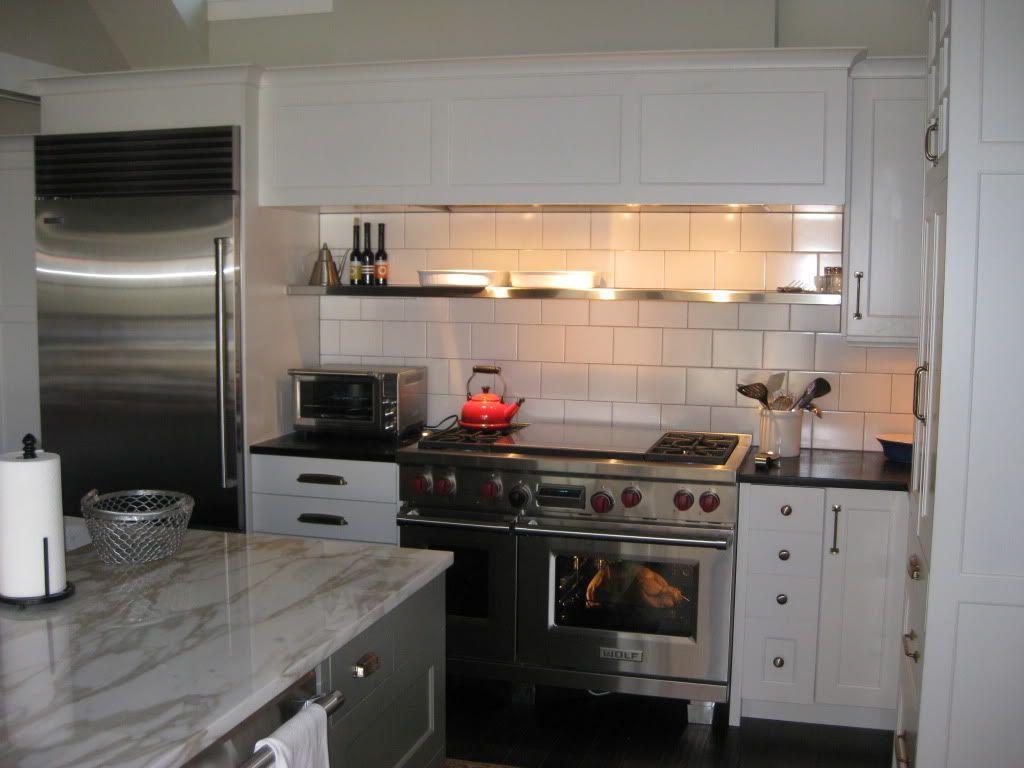 Anyway, we use it as extra counter, storage for cooking supplies (oil -- though it's not optimal for oils, it is working--, s&p, measuring cups), storage for prep ingredients when cook ing ... The heat lamps are useful for so much -- keeping plates and dishes warm, thawing food, softening butter, keeping mugs of coffee warm while you're cooking pancakes, etc. And it's so big, we can do all these things at the same time if we need to.
The negative is that I *think* we aren't capturing quite as much in the hood as we would otherwise, but I'm not sure because we didn't have the hood before. It is certainly not a problem (smells and the like), but you'd have to think some would get lost. You could certainly make it with some holes in it if it is a worry.
Anyway, it's one of the most useful things we did, and it was only about $300, custom made. If you have the room, give it a thought.