Counter in Front of Windows
As a follow up to my garage-to-kitchen reno (http://ths.gardenweb.com/forums/load/kitchbath/msg0716110531942.html?80) I wanted to share some pictures of the countertop in front of windows.
I know this is a problem for lots of folks in old homes, and I was boggled about what to do... Cut a deeper countertop into the empty window wells? Fit some sort of holder/planter into them? Eliminate the cabinets and do open shelves? Our window well is about 6" deep.
At the end of the day, we just ran the counter straight in front of the windows. We finished the back edge of the quartzite, and painted the back of those particular cabinets.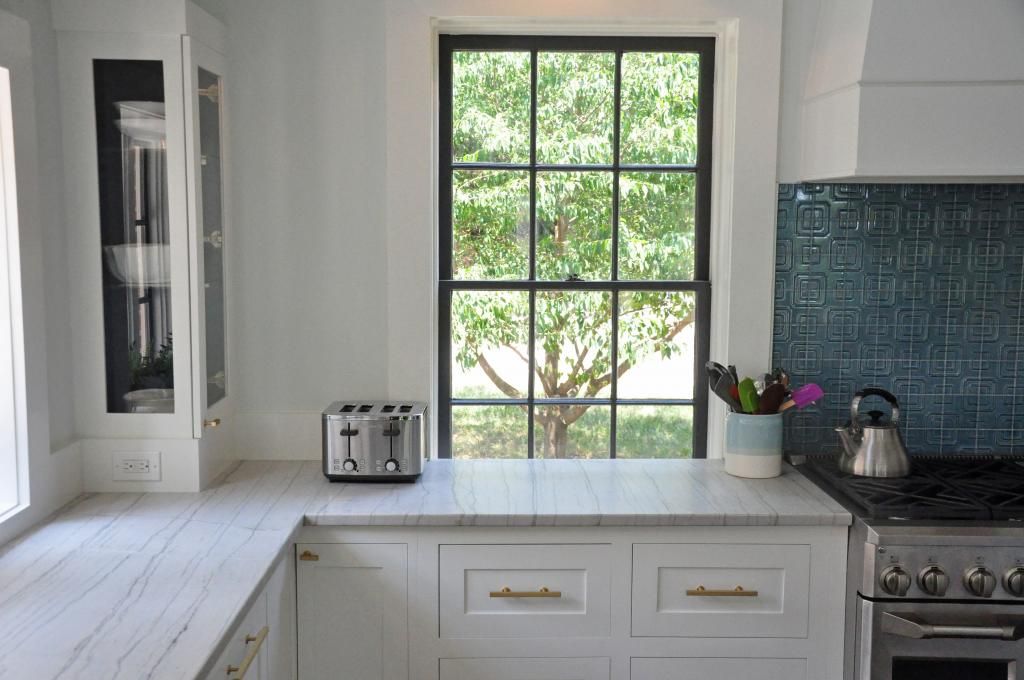 Here's a close-up view from the outside. So far, I've not lost anything off the back of the counter, into the window well. And I think it should be pretty easy to clean the well from the outside.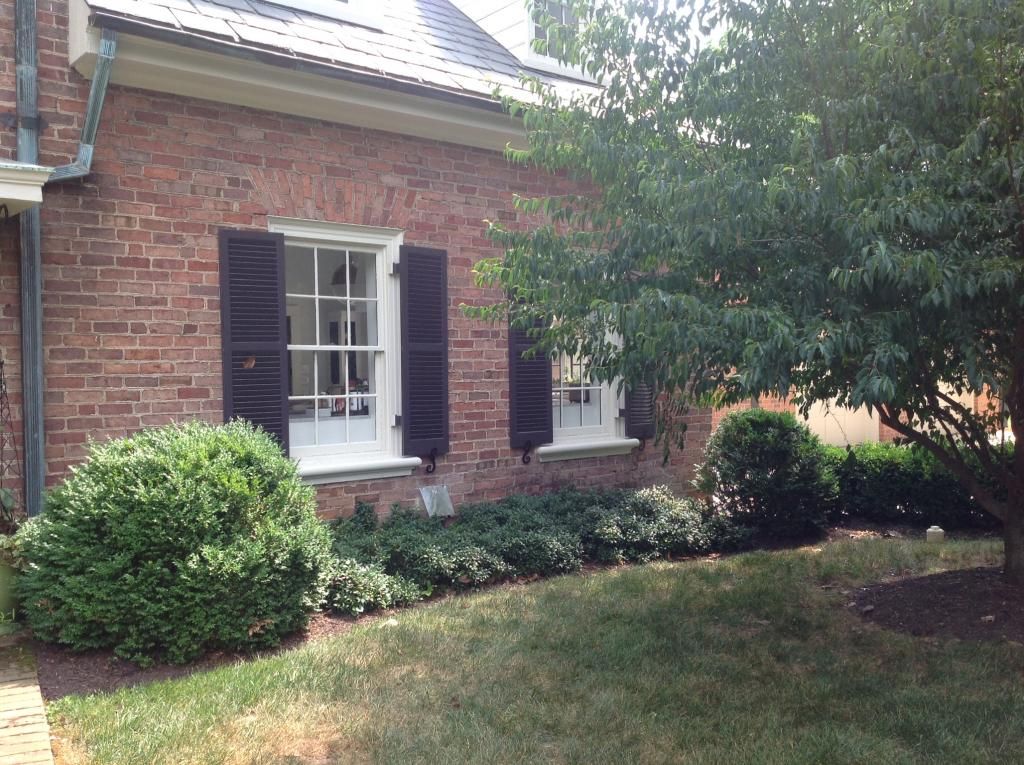 Since we have a pretty tree in between the windows, I don't think the focus really goes to the windows/counters, and if it does, I think they just look like furniture pushed up against them.
I'd love to see pictures of what other people have done in similar situations � there wasn't a lot out there when I was trying to make decisions. Please share!
Here is a link that might be useful: Garage to Kitchen Reno