Backsplash finally done (after 5 years....)
So it took us a few years to decide what we wanted....
This is a canal-front home in Florida. Kitchen is all stark - black slate-look tile counters, cherry shaker cabs, stainless steel, so I wanted something with color!
Custom, hand-painted (read: $$$ and two-month lead time) glazed 3-D ceramic tiles from Medicine Bluff Studio, Sea Culture series.
Polished marble random strip tiles from Oracle Tile & Stone (amazon.com) - also on eBay, excellent customer service.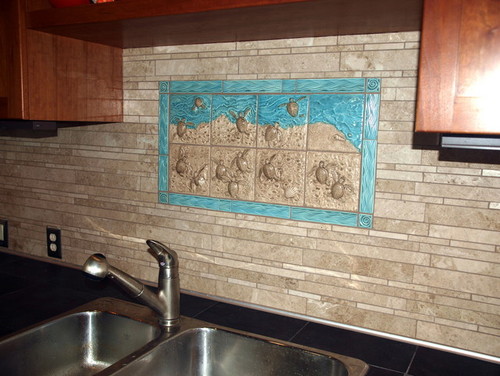 This post was edited by c9pilot on Thu, Jul 4, 13 at 14:54