Please rand three drawer / cabinet pulls
jaynes123_gw
July 12, 2014
White cabs, black granite, doing black pulls.
Pulls will be horizontal on drawers and cabinets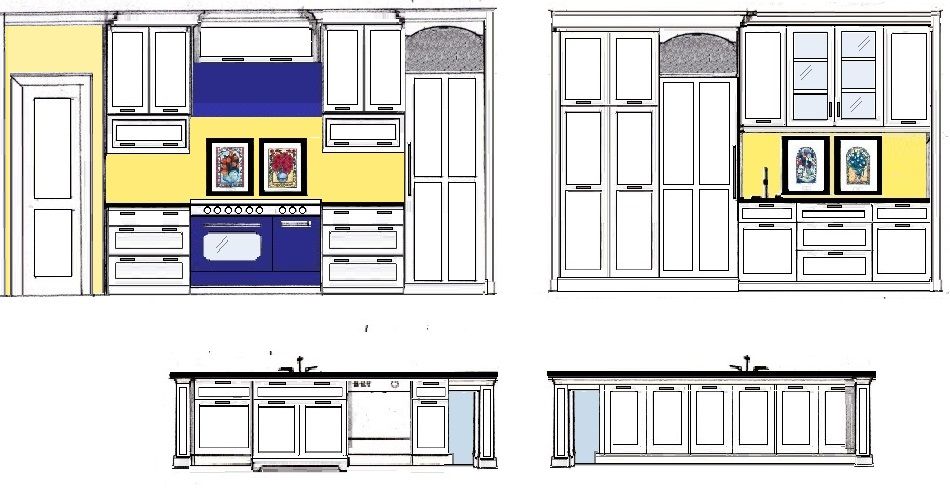 Intending stove w/ pictures and bar wall pictures to be focal points so not wanting something not distracting yet also not just smooth bar. Would like a little detail or texture.
Please rank these 1 2 3 most fav to least fav
ALSO
Photoshoped this one below, cant seem to find it in black but could swear I once did. Would appreciate if anyone's seen it to direct me to it.