Storage on back of cab doors--my solution
Storage in my smallish kitchen is limited, even though it is immensely better than it was before remodel. In early June I posted a query about how to store small flat items on the backs of cabinet doors. Melaska and others helped me with ideas. I promised to post what I decided to do.
This is sort of a tempest in a teapot sort of post, but might be useful to someone.
I decided the strips were too inflexible and found these metal hooks with clear bases by Command. They worked perfectly.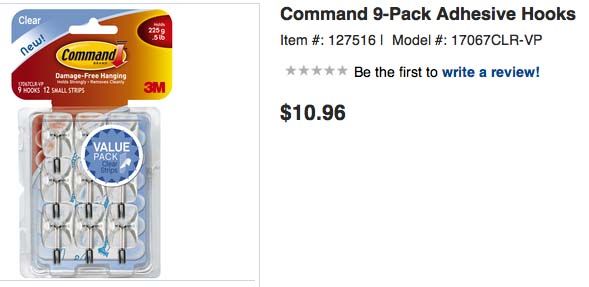 The place I really wanted them was on the back of the sink door next to the microwave. I wanted to hang the plastic lids that I use to cover bowls and plates in the MW so the lids would be handy. This is the way it works: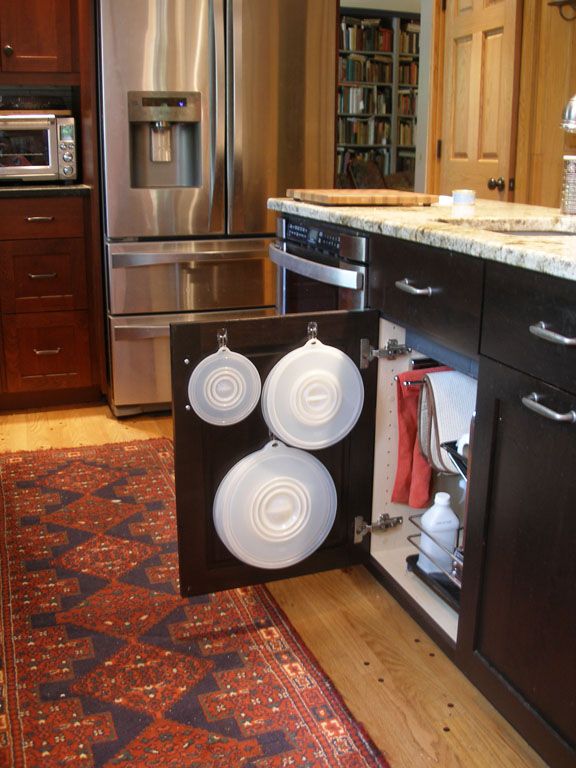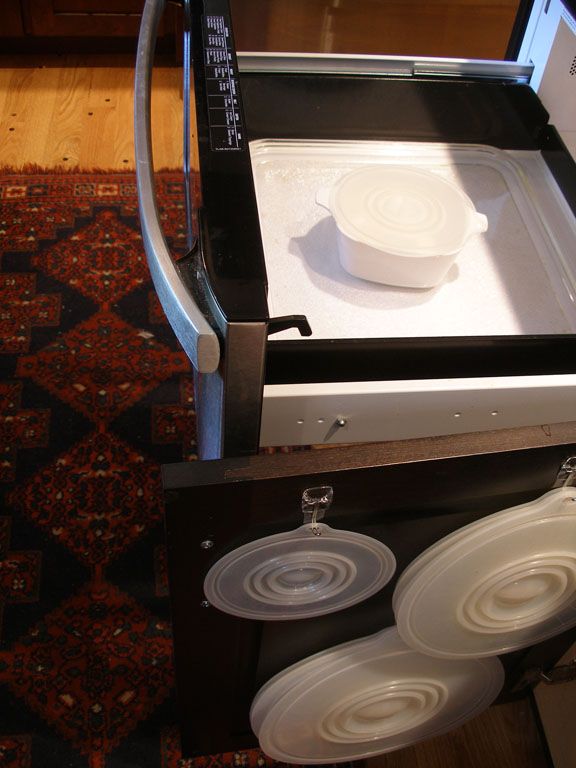 These are definite keepers. The lids store awkwardly in drawers and perfectly here.
Then I decided to try some on the back of the super susan door which is next to the range. Hanging these small flat objects there saves me half a drawer's worth of prime space next to the range. The susan is used to store seldom used appliances like the sous vide, blender, mixer, and slow cooker. The door is not opened often, and the objects don't get in the way of removing the appliances.
I'm not certain I'll keep the hooks on the back of the susan door, but it is nice to have those things so handy to the range. And at only $1 per hook, no big deal. They come off easily without marring the finish.
Sandra