more kitchen design work
I've been working more on my kitchen layout....I came up with two more options. One has the main sink in the island, the other along the range wall. With the second option, if the sink is along the wall, I'm not sure if it will be able to have a window or not.
Here they are, let me know if one is more functional, or if either is functional enough.
[img]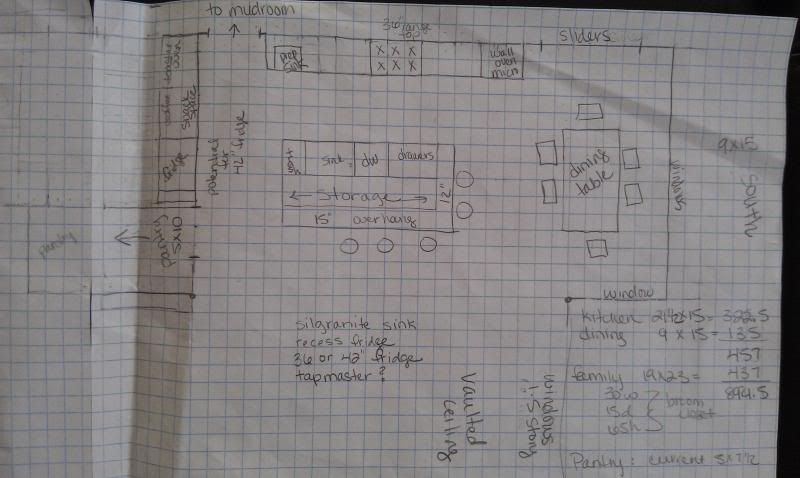 [/img]
[img]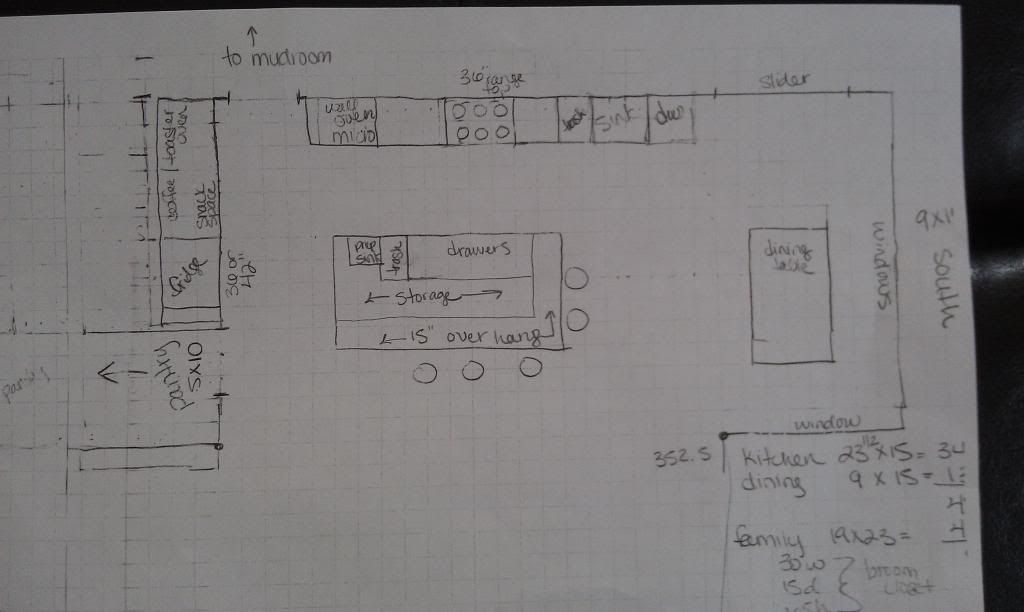 [/img]
for both of these options the islands are all one height, not sure if my overhang lines would cause confusion on that.
The writing on the top left may be difficult to read- that is a coffee, toaster oven, snack prep area. I realized I probably have room for a 42" fridge so I may opt for that over a 36" depending on cost.
In the first plan I have offset the sink to the left side so I can maximize island space for large projects.
About our family:
family of 5- 3 school aged kids. I do most of the prep/cooking, much of it when the kids are at school. Island seating is essential as we currently eat at our peninsula about 85% of the time- breakfast, lunch, dinner. The dining area shown here is the only other eating space- no formal dining room.
Let me know which plan may be more functional and how I can make it better. Thank you.