Location of cabinet handles on drawers?
We decided to use knobs on the upper and pulls on the lower cabinets. The cabinet doors are shaker style but we kept the drawers flat front. The drawer sizes vary from regular to medium deep to extra deep (i.e. underneath the cooktop).
The pulls are Rusticware Modern Round in brushed stainless (both 9" and 11" depending on the cabinet size).
>>> see link below - I could not figure out how to make the pic appear in the post, sorry!
So, I'm curious: where would you install the handles on the drawers?
a) centered in the middle of the drawer
b) towards the top of the drawer
Feel free to share pics, if you'd like. Thanks in advance for your input!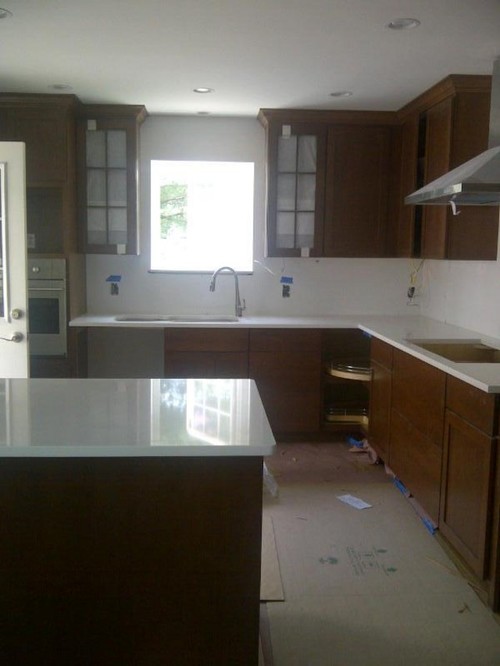 Here is a link that might be useful: Rusticware pulls