My Kitchen Facelift Journey part3
The old thread(s), like my kitchen reno, dropped off so far they might as well be in the Mariana trench they are so unrecoverable. I included a link to the previous thread, since I have been so long in the weeds.
Well, the reno is not unrecoverable. It just got put on hold while I re-focused my attention. But THIS is the week it gets as finished as it can be without a backsplash. Backsplash guy has not called me back so I will either paint and leave it until such time as he is free to do it, or I will do it myself. I am sick and tired of all these unfinished projects, and I am so ready to move on!
Until then, there is trim work to finish, walls and trim to paint, a floor to repair and a cabinet for the dining room to fit out and get installed.
A couple of weeks ago I spent all of 30 minutes creating filler pieces for my new upper and new lower cabs.
Cutting the 1x2 oak to length was the easy part. There was a pretty significant difference in the size of the gaps between the tops and bottoms, so that meant a diagonal line instead of a straight line. Given the tools I had on hand this also meant using a jigsaw instead of a table or circular saw.
It actually went better than I thought, but still had to make some adjustments after the initial cuts. Thank goodness trim pieces will cover the remaining gaps!
The trickiest part was using the saw while holding down the pieces to be cut. There is not much to hold on to, and clamps would be in the way, so some reeeally careful fanagling was requires to keep my fingers outta the way.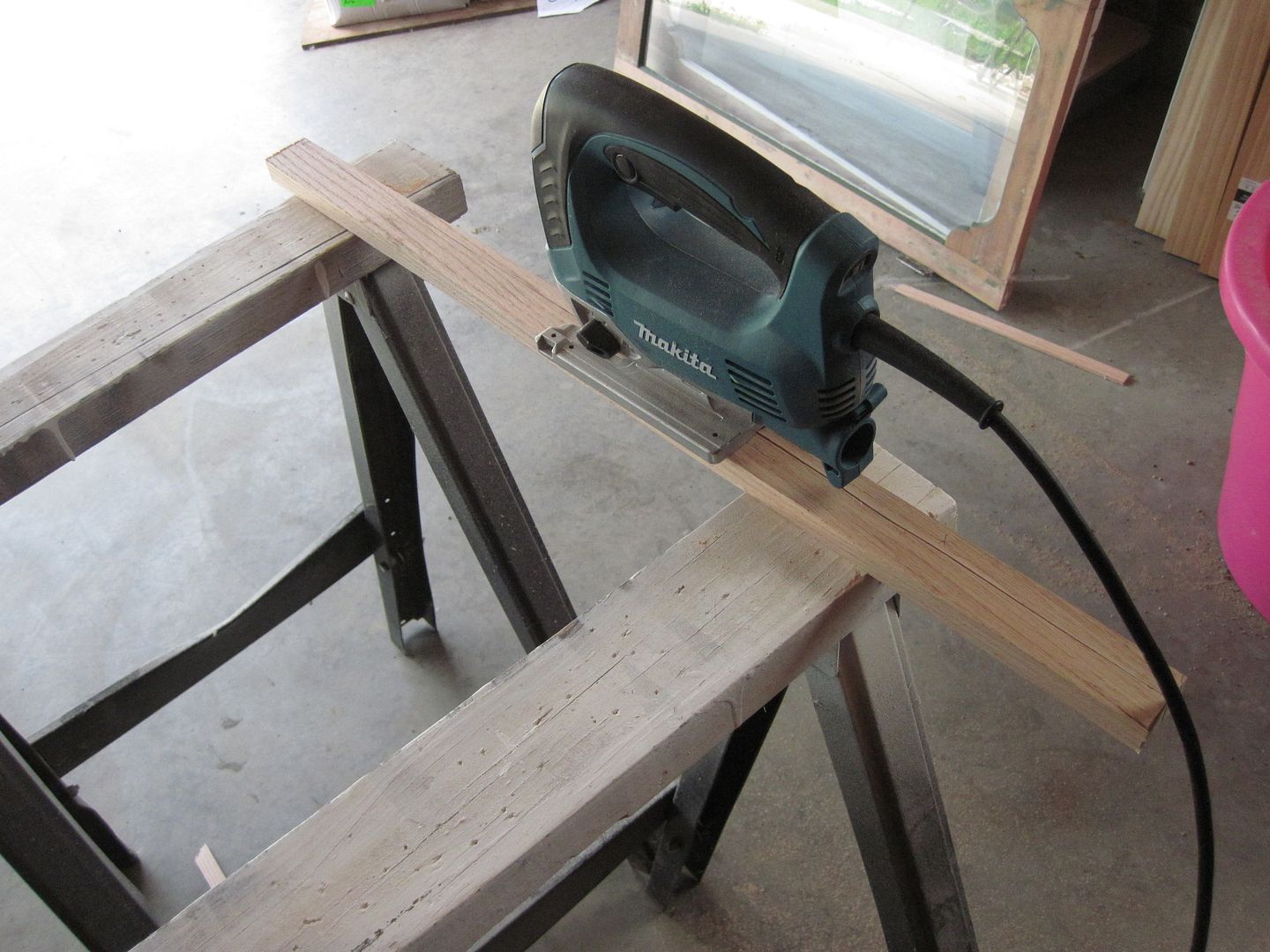 Not quite the right cut, fits on the bottom, needs trimming near top: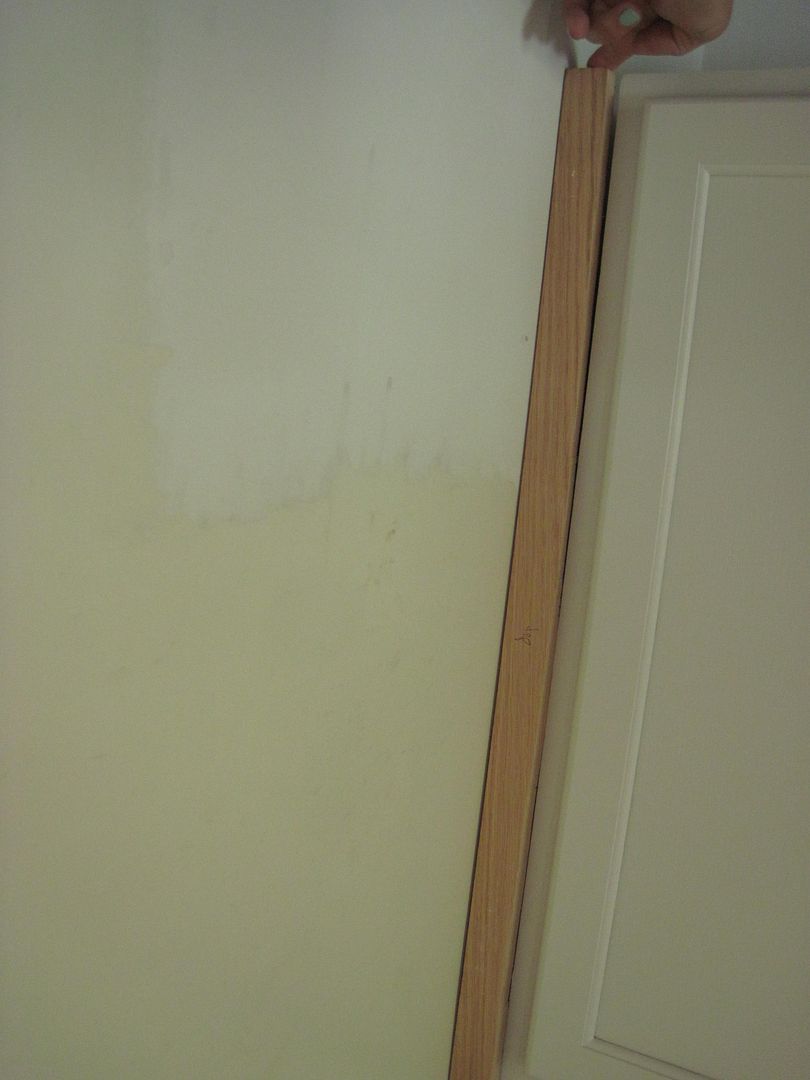 Whoops! maybe a little too much trimming!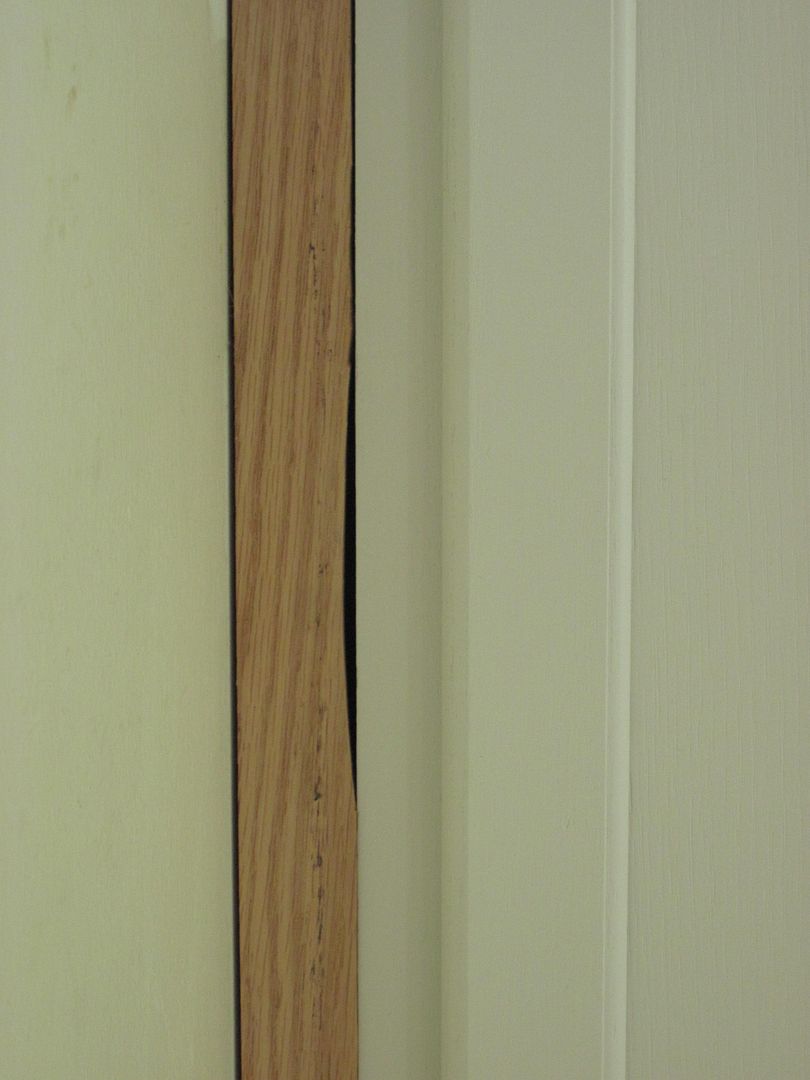 Finished with install, waiting now for primer and paint and trim.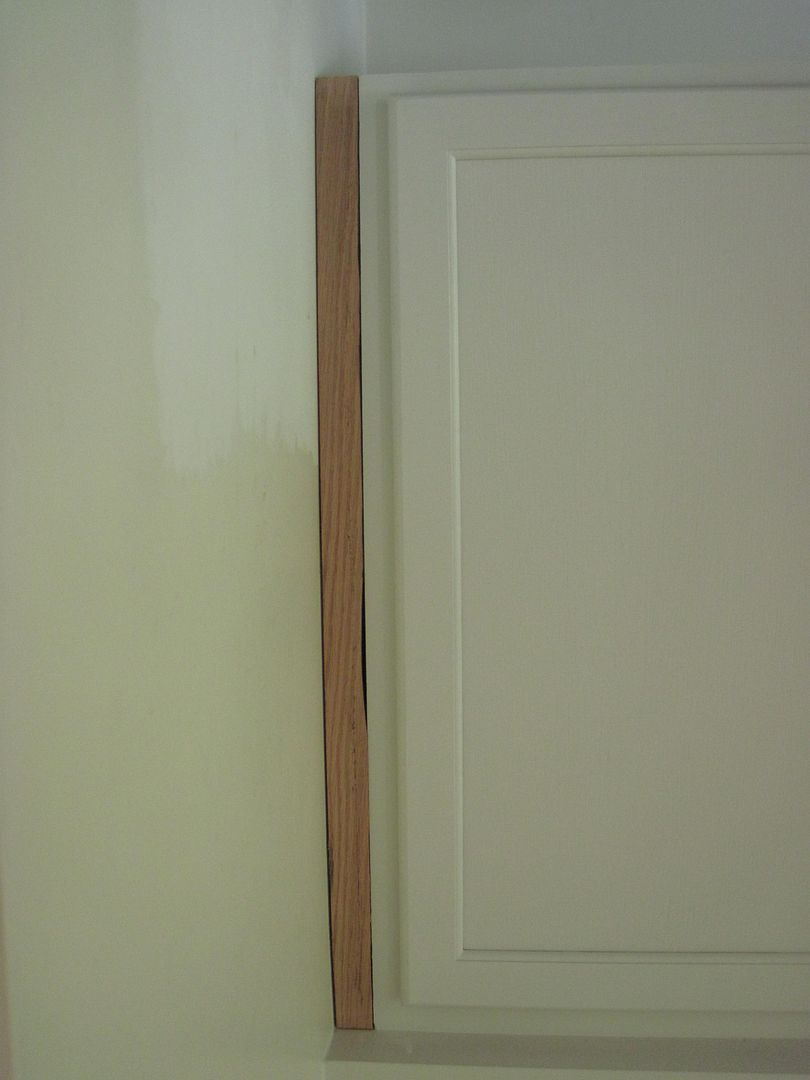 And a teaser pic of the island stools. Love them! DH comes home, cracks a beer and chats with me while I finish dinner. I never saw that coming, but I looove it!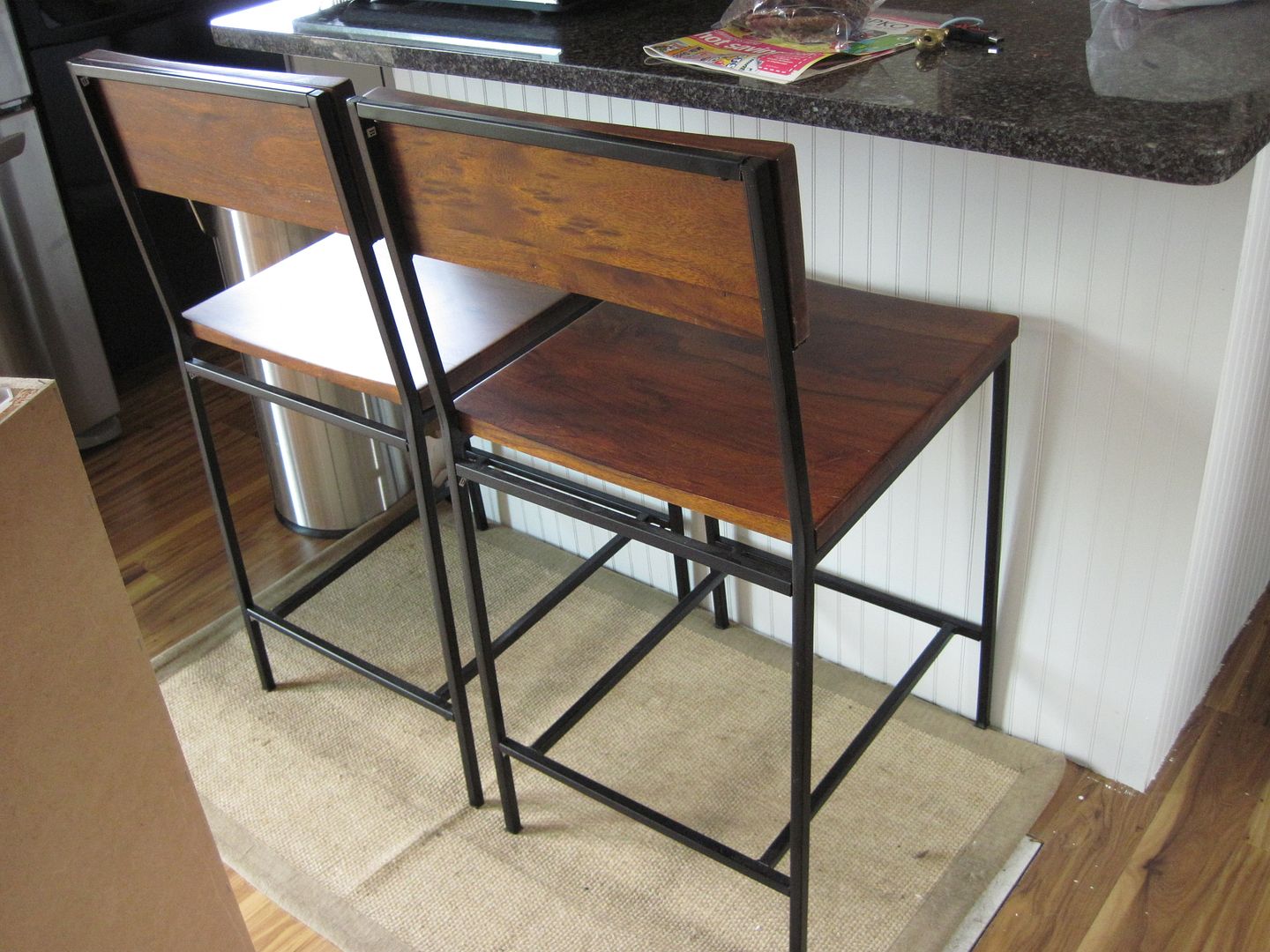 Today I work on trim and start priming the cabinet that will become my sideboard in the attached dining room.
Here is a link that might be useful: MKFJ part2