I bought matte subway tiles...should I have gotten glossy
I ordered the Ann Sacks subway tiles in 2x8 in a matte finish. I'm having a mini panic attack right now after having read a post regarding a glossy countertop with a glossy backsplash, as it seems everyone with subway tiles have them in a glossy finish, not matte. Does anyone actually have subway tiles in a matte finish? Do you think matte tiles will look good in my kitchen or will it make it look dated (similar to the tumbled marble look)? Our backsplash is supposed to give a slightly contemporary edge (elongated tile size) to a traditional material (ceramic) and I'm worried that getting a matte finish is going to screw up this approach.
Honest opinions please!!
Our kitchen in progress: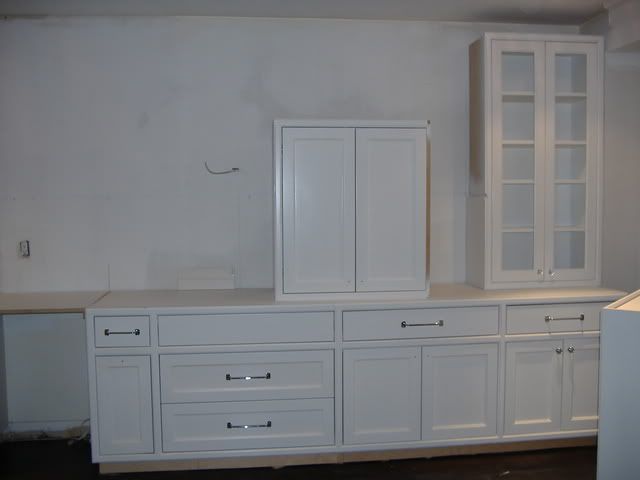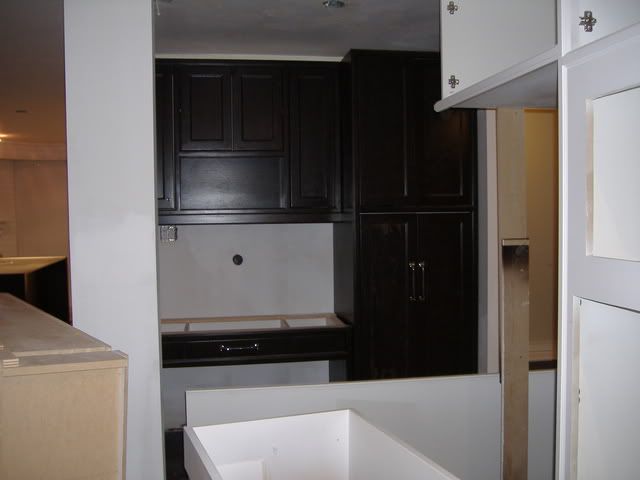 Our backsplash is the sample on the left, and our granite has a polished, shiny finish.