Layout feedback and backsplash questions
Hi everyone,
I am not new here--posted a lot last year, then ditched the project due to some unfortunate structural complications. Now, we've found a new designer and are dedicated to getting the kitchen finished this summer/fall.
First, I chose some materials yesterday at our kitchen designer's showroom. This is quartz with our cabinets and then a subway tile backsplash. I love subway tiles and all-white kitchens, but when I looked at the glossy vs matte white subway, I really disliked the glossy with the quartz. Now, though, I am rethinking it... any thoughts on how this would look in an all-white kitchen? I guess I was picturing the glossy subway tile as taking away from my countertops. Now, though, I'm thinking glossy might just look sleek and gorgeous. Thoughts? Can I go wrong either way?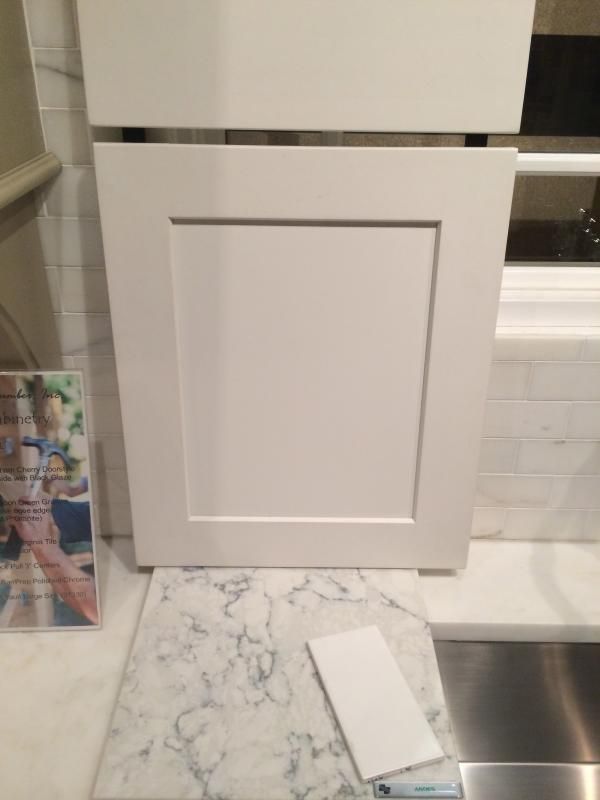 Then, here is our layout as it stands right now.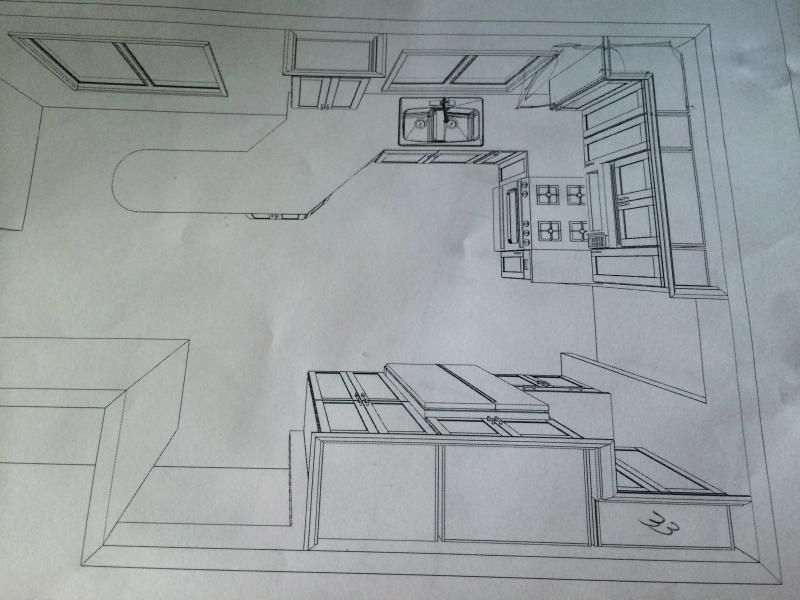 I don't have a copy of the dimensions because we haven't signed the agreement yet (we have to do a few more things before we sign the agreement, like double check that our soffits can really be removed, which can't happen until Monday). However, are there any thoughts on this layout as it stands now? The lower corner cabinet will be a large lazy susan. the long peninsula will function as extra counter space and also a table for an eat-in kitchen. Also, the peninsula will have a 12-in-deep cabinet underneath it for extra storage (originally she had drawn in legs, which I saw as a waste of space). The angle solves the problem of the tiny original kitchen, which was just a square and very frustrating for more than one person to work in.
More pictures: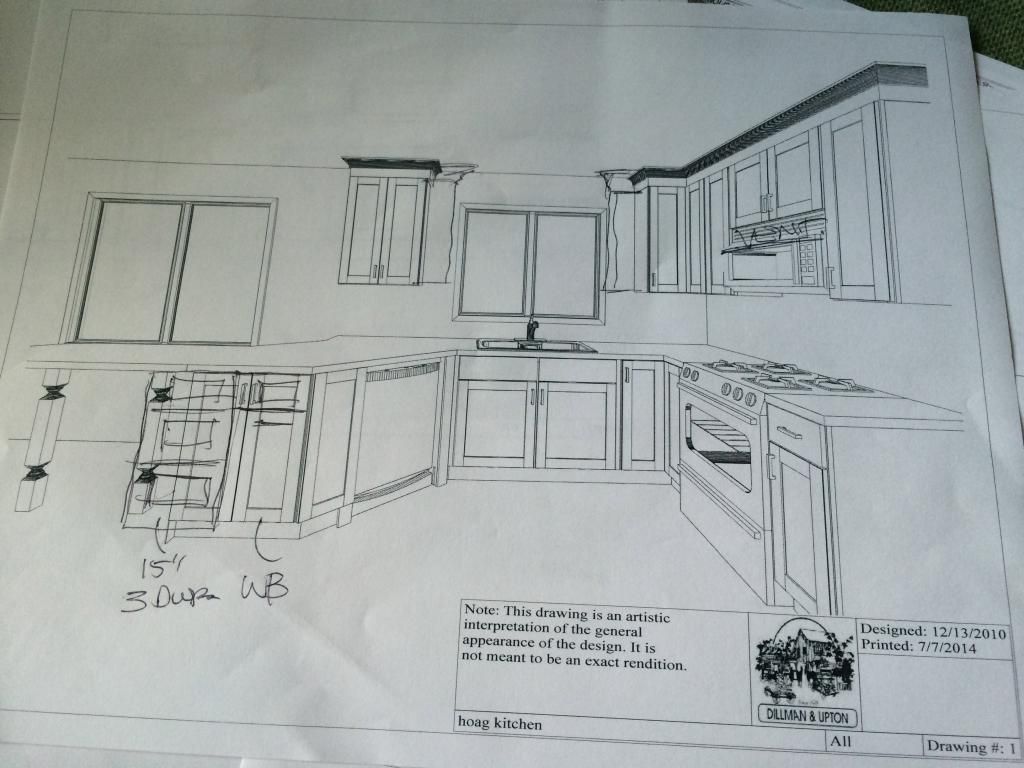 Coffee area to right of fridge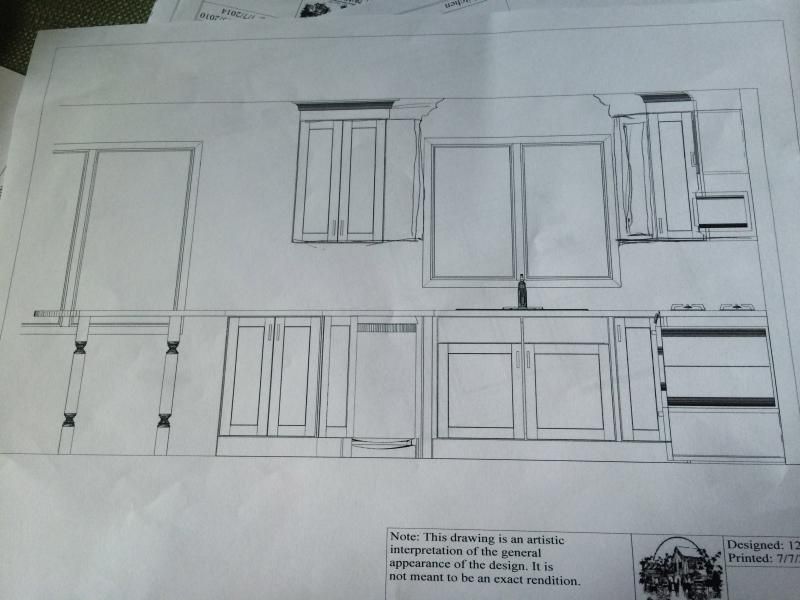 And finally, a horrible mockup of our current kitchen. Apologies for my complete and total lack of ability in the graphics department.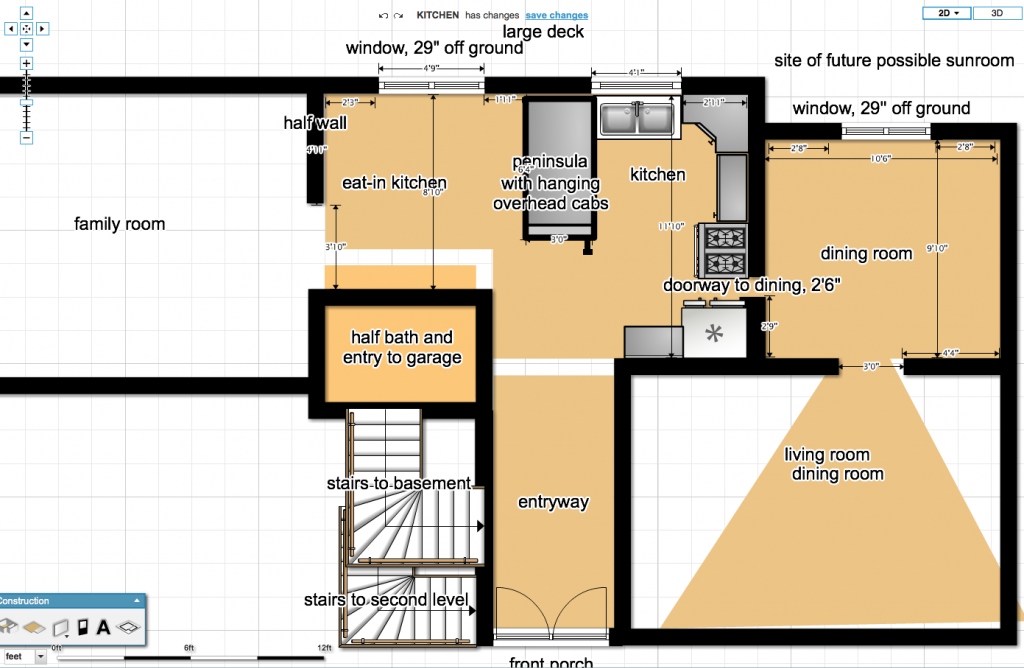 aaaand some IRL pics of our current kitchen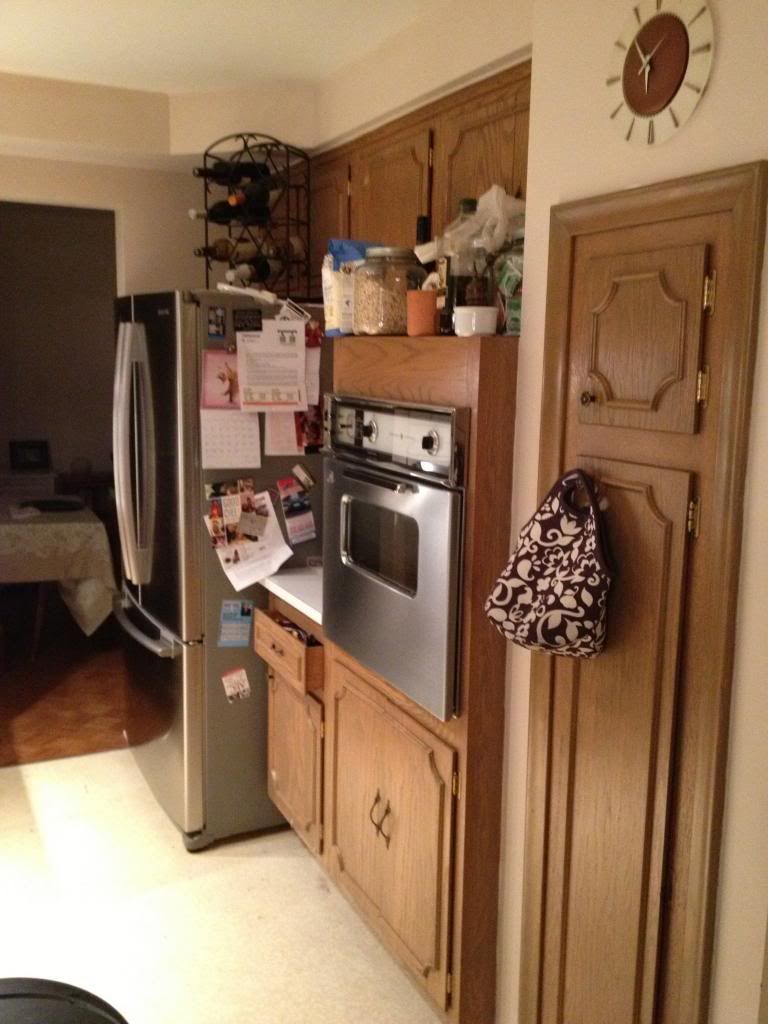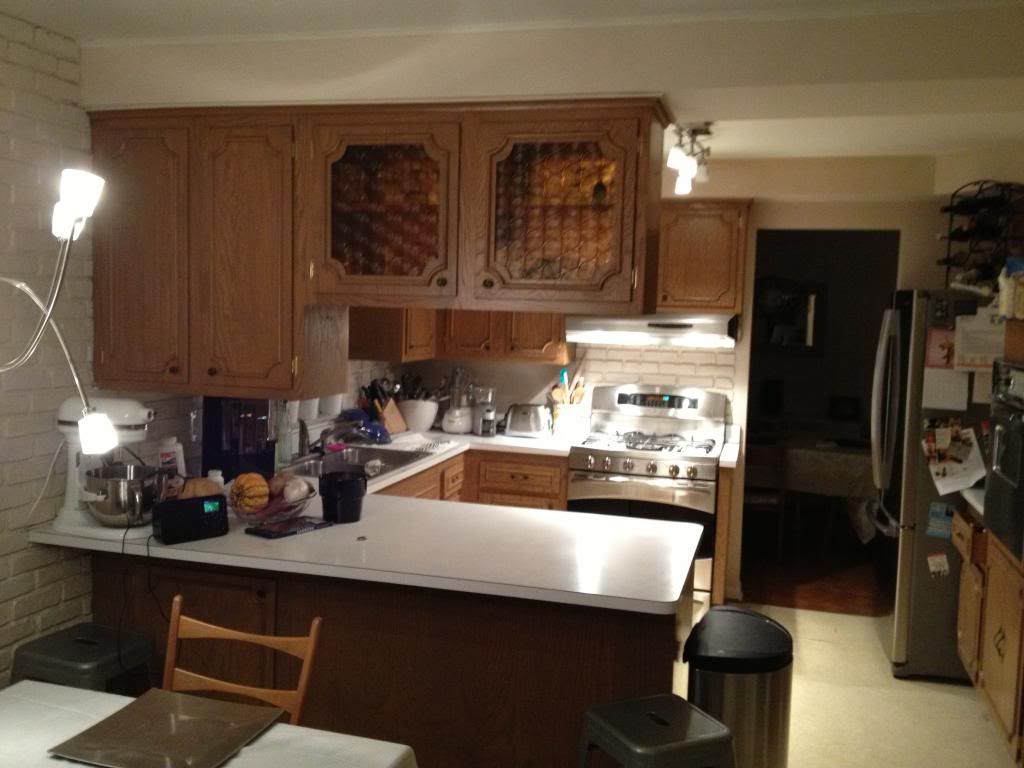 We'll be doing this with an eight-month-old who has just started crawling and pulling up on stuff, so I'll also need all of your best advice for living through this with a little one. Oh my.