White and Grey kitchen reveal! Finally!
I have finally gotten around to taking final pics so I can post a reveal thread! I will give just a little bit of background on our situation. Back in December, 2012 we had a major flood in our kitchen which was caused by the water filter housing in our refrigerator, which failed in the middle of the night. We had extensive damage to our kitchen cabinets, tile floor, wood floors, and our ceilings and walls in our finished basement. After getting our basement rebuilt, ,we set out on designing our new kitchen. Here are a few before pics: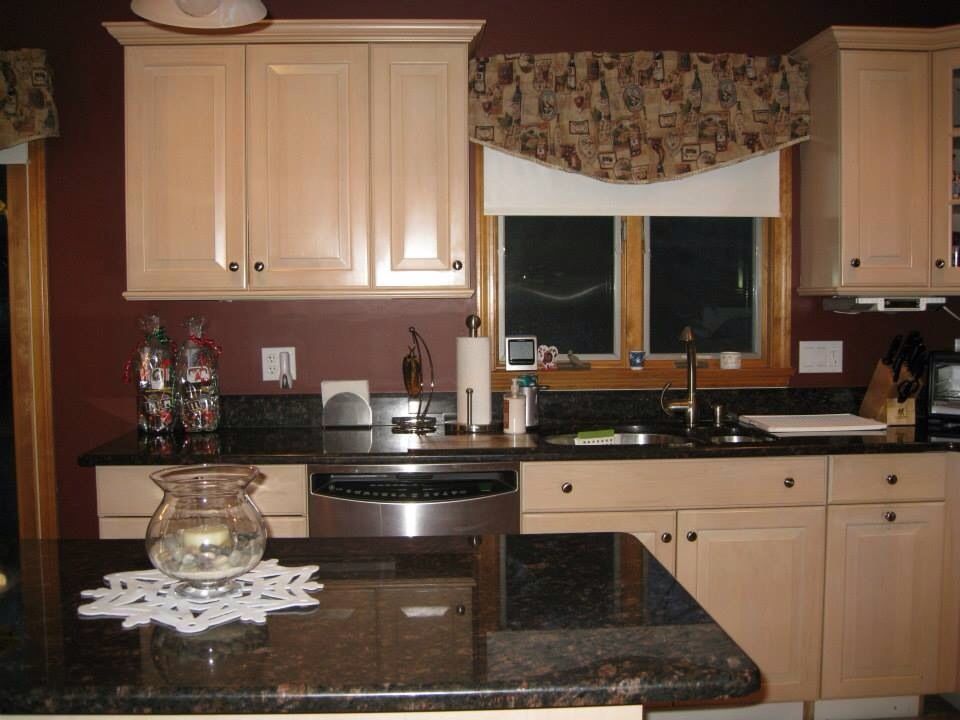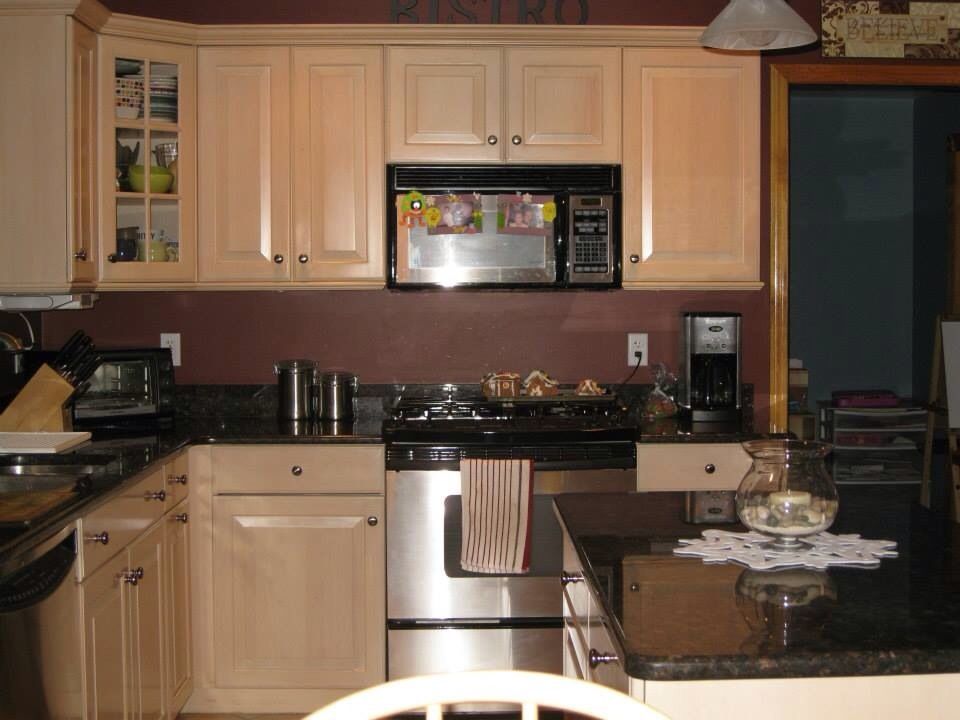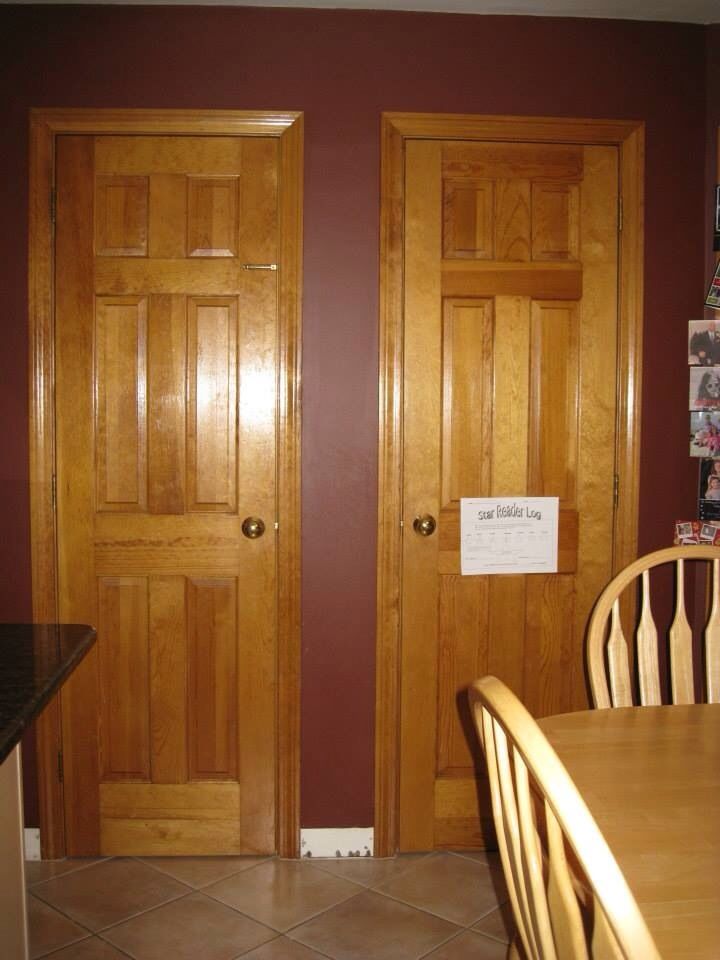 Fortunately for us, we had redone a kitchen in a previous home, so we had experience with the process. We also were referred to an absolutely fantastic GC by our neighbor. It also helped that our insurance adjuster was absolutely fantastic, easy to work with, and responsive. In our previous kitchen, we had used a local custom cabinet maker who we loved, so we used them again. I will try and put together a list of all the details and post it later....now onto the reveal pics!!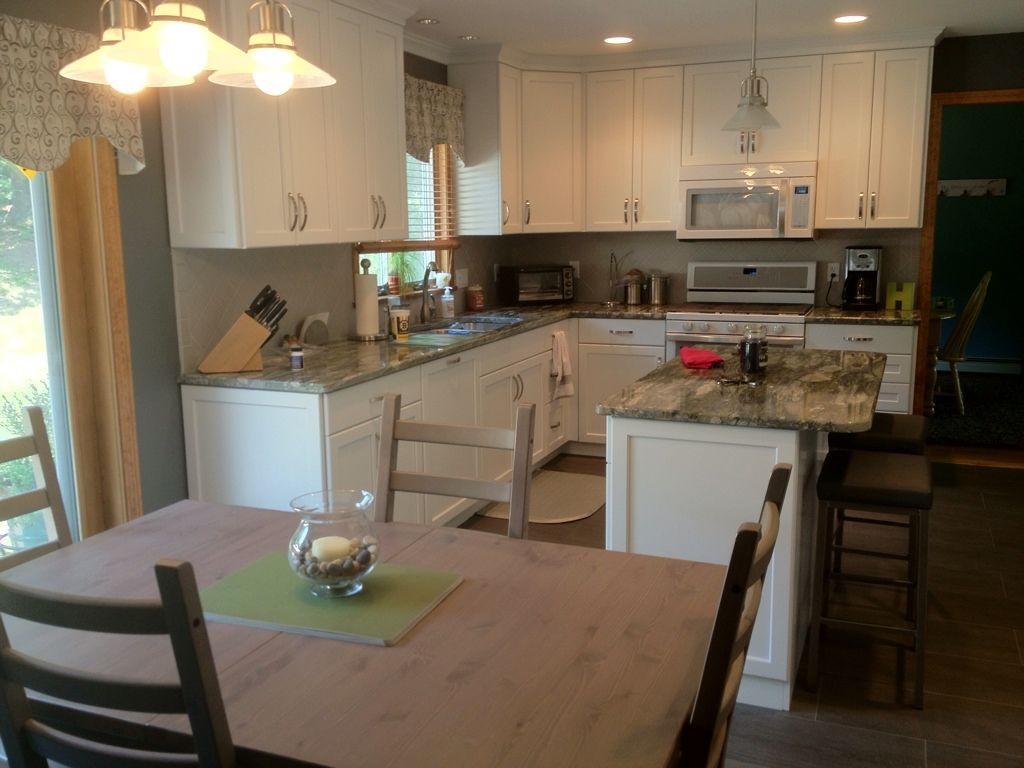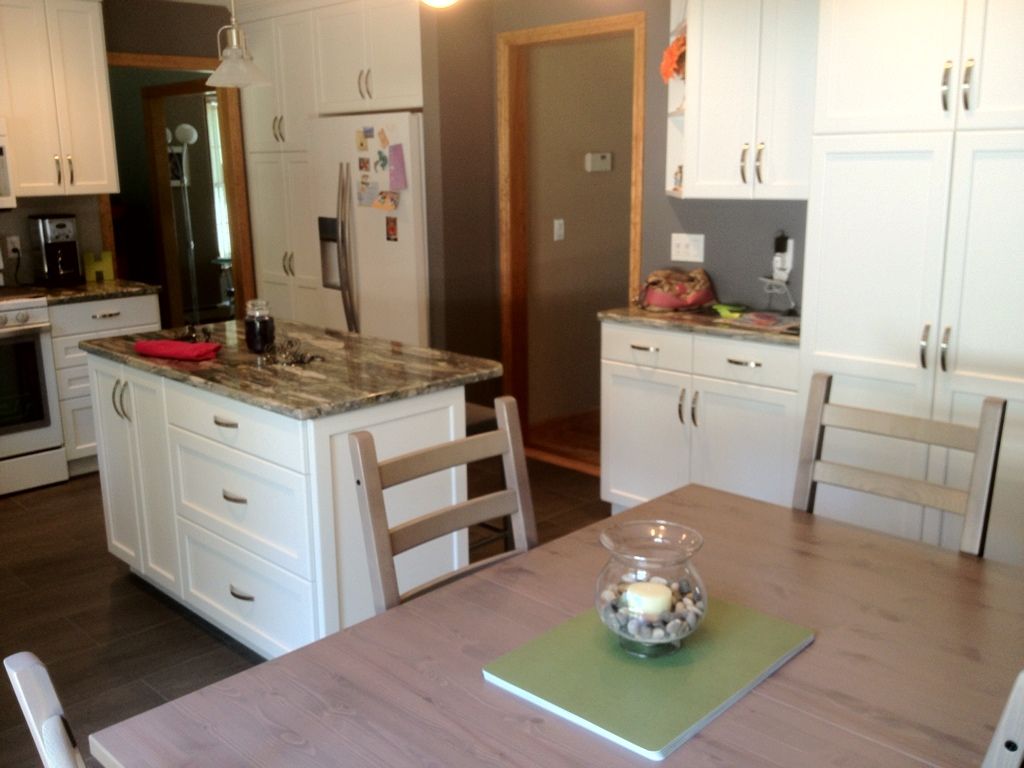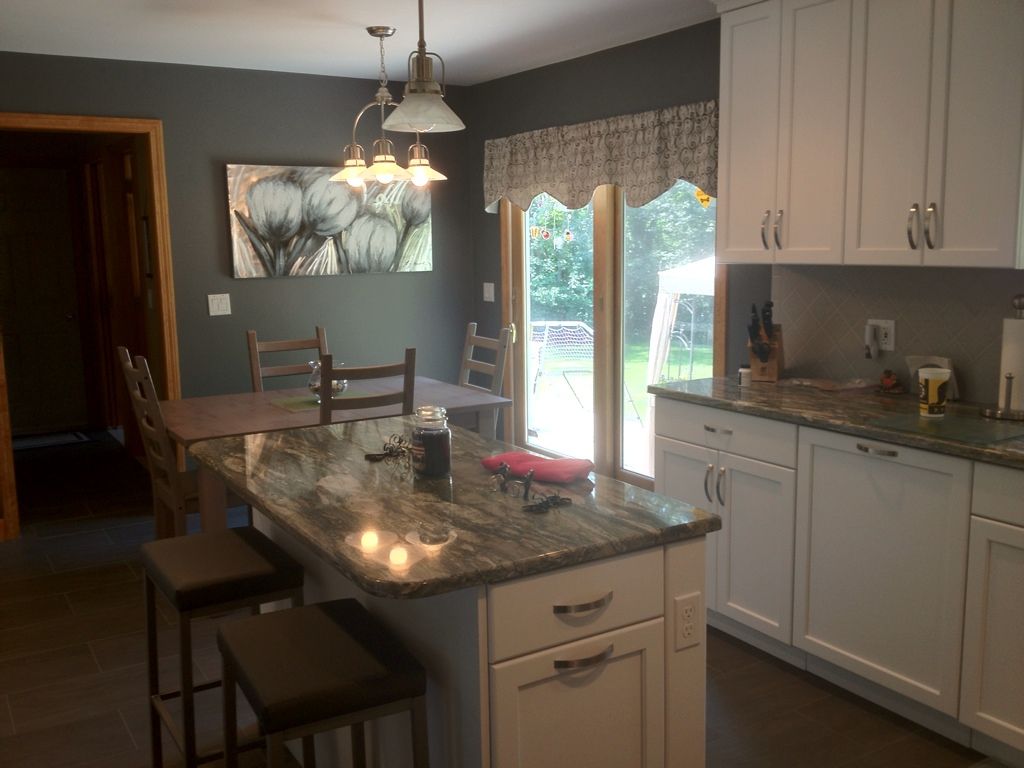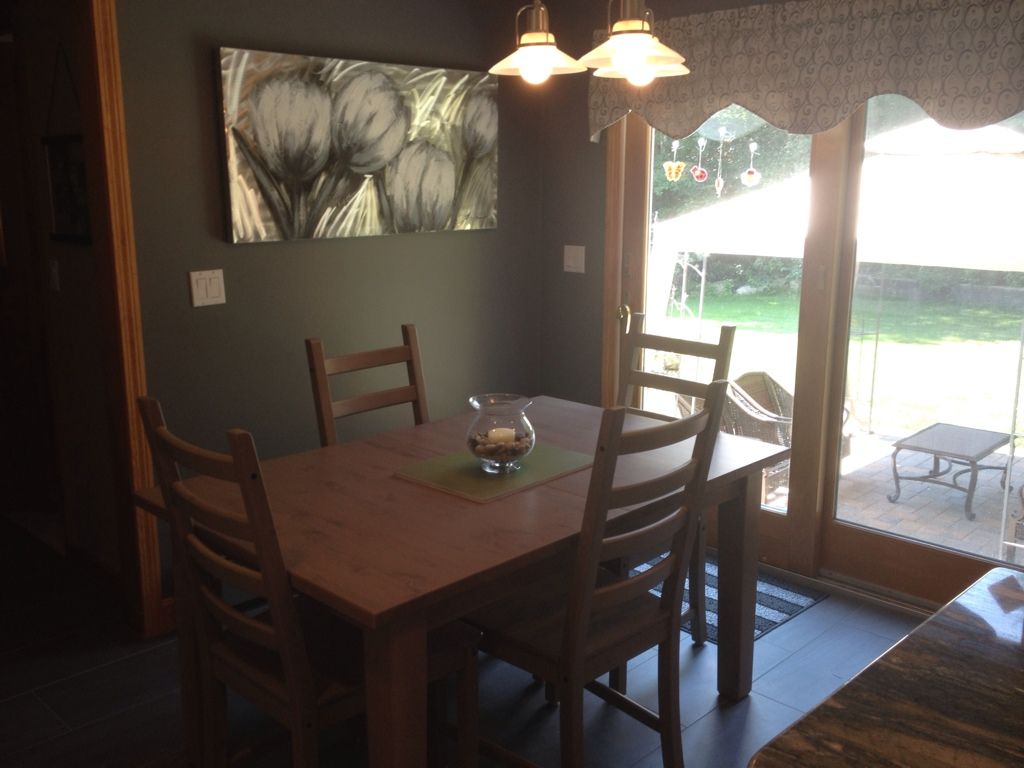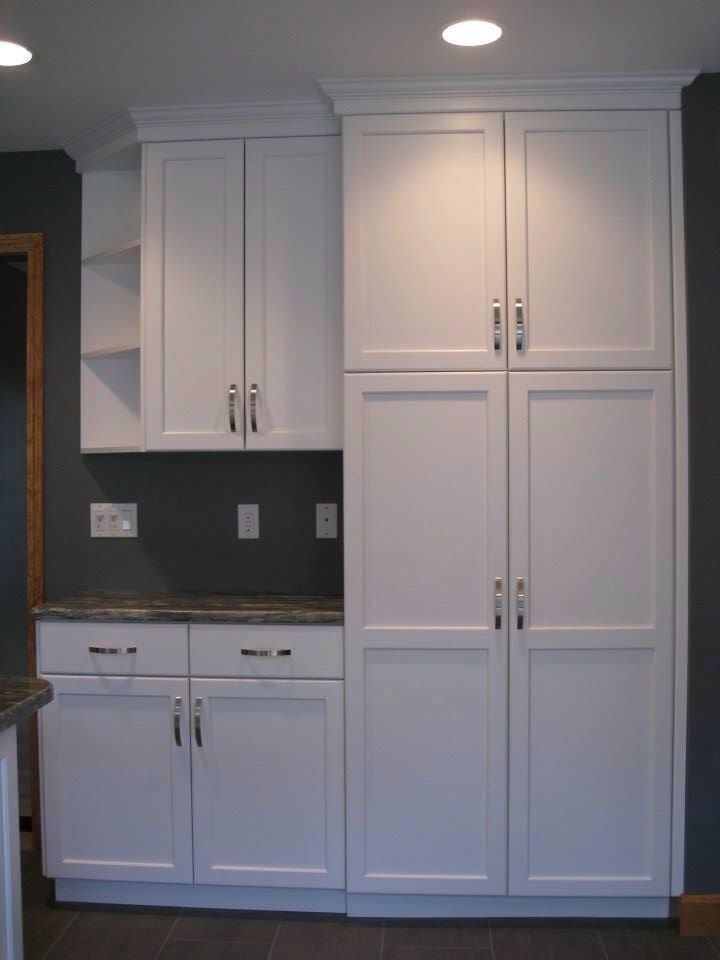 Trying to get a good view of the backsplash

Another view of the backsplash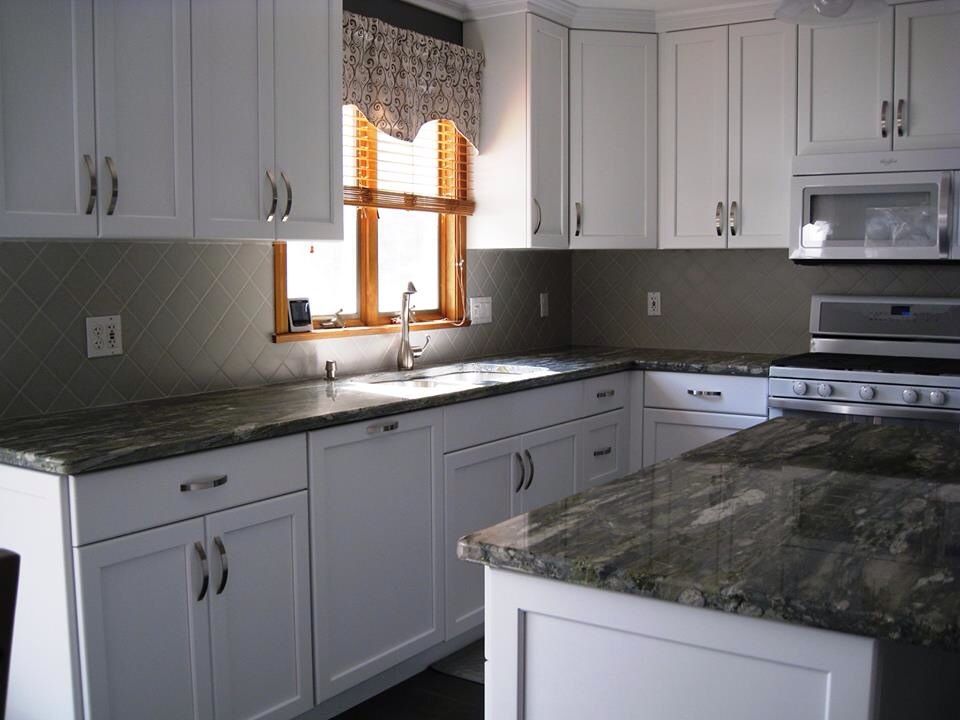 Close up of the backsplash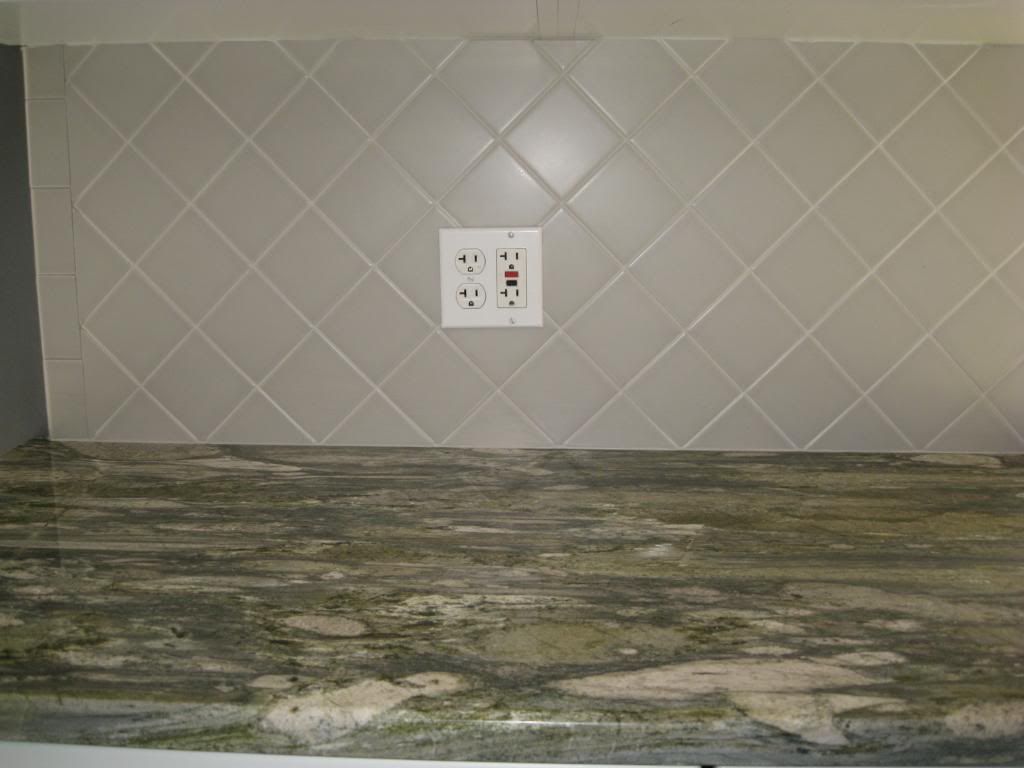 Trying to capture a good look at the island granite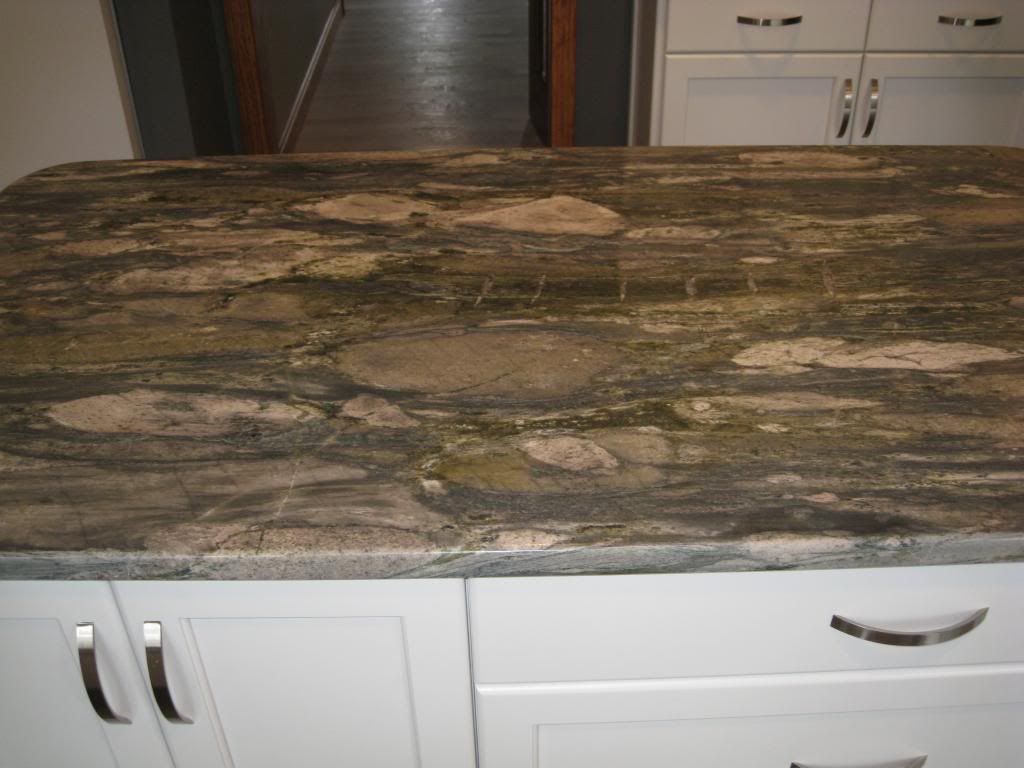 Here's what we call the "cucumber" on the island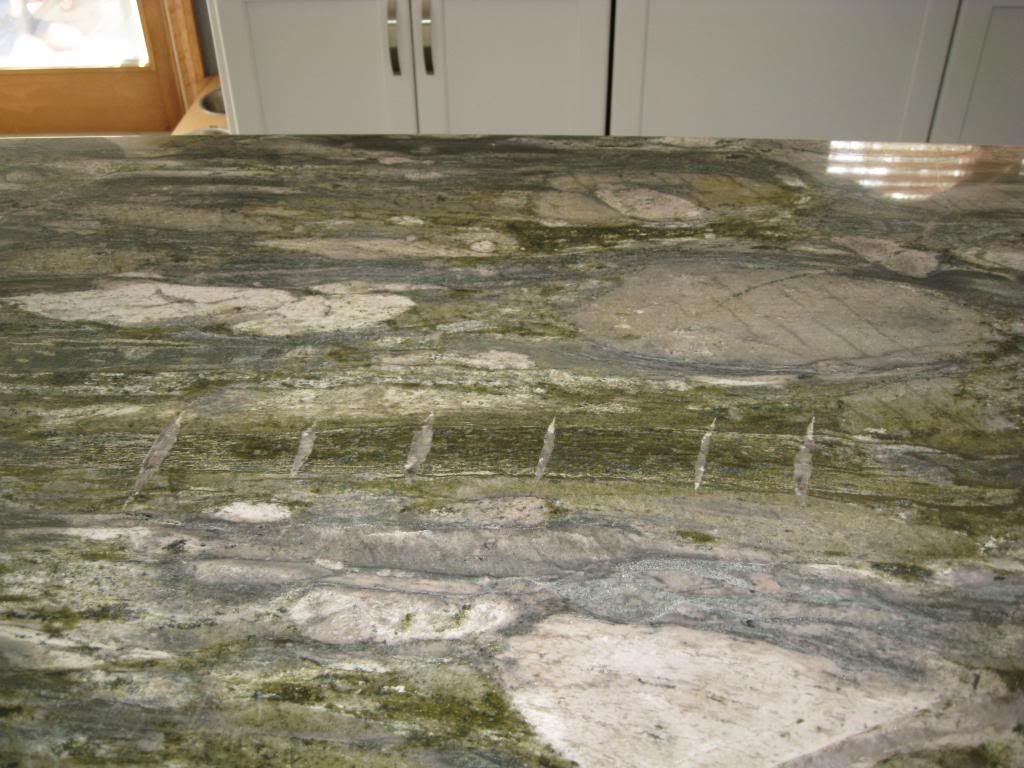 And here's the new wood floor we put in the front hall to replace that awful black tile....all of the hardwood on the first level had to be sanded and refinished, so it was the perfect time to tear out the tile and put in wood....we love it so much better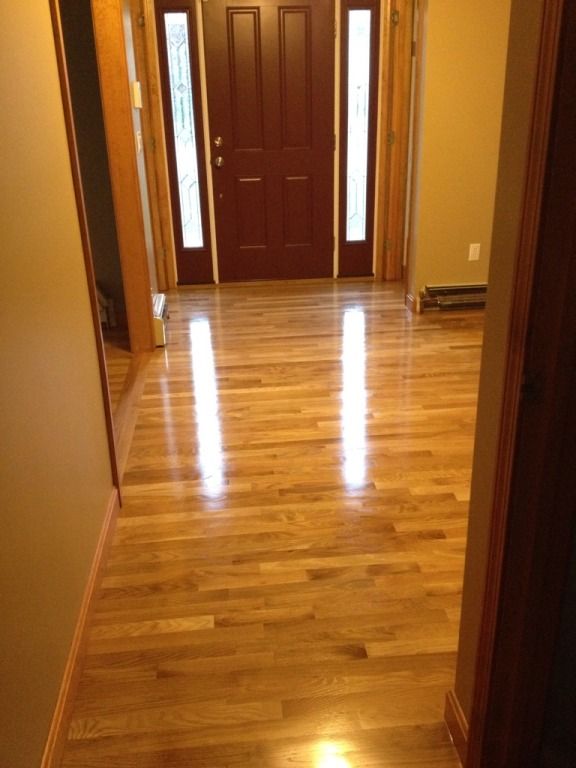 Here is a link that might be useful: Previous thread with lots of in progress pics