DIY Kitchen Reveal
Just wanted to post some pics of our finished kitchen. It was a long time in the making - I started last July - so, it took just about a year. I didn't want to be one of those "it took me a year guys" but life really does get in the way of progress - work, kids school, kids activities . .. .so, here we are at just around a year.
I built the kitchen because I got a bit of sticker shock on cabinet pricing. Initial shopping / ballpark estimates had cabinets between at $20-25K. So, I decided to build them instead and what I saved, I put into the appliances.
The original kitchen was 15+ years old. The cabinets were faded from them sun, grimy, and particle board. The shelving had bowed in some places where some plates were stored. The white sink was scratched and stained. We also had the original white contractor tile that was chipping and breaking. Actually, doesn't look too bad in this picture, but it was well past its prime: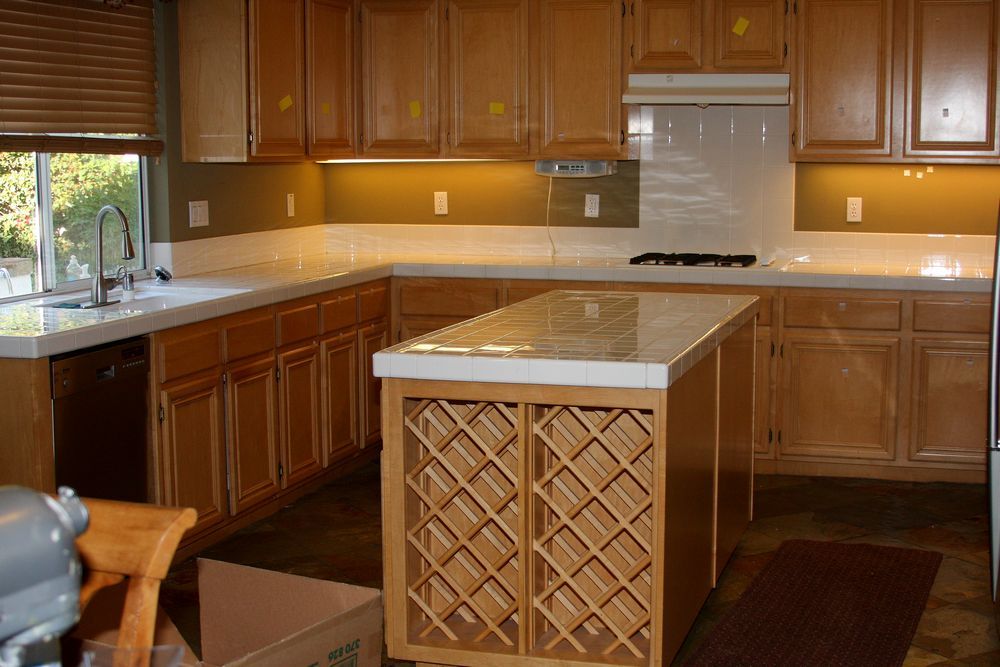 Here are some of the cabinets - all built in my garage and driveway workshop: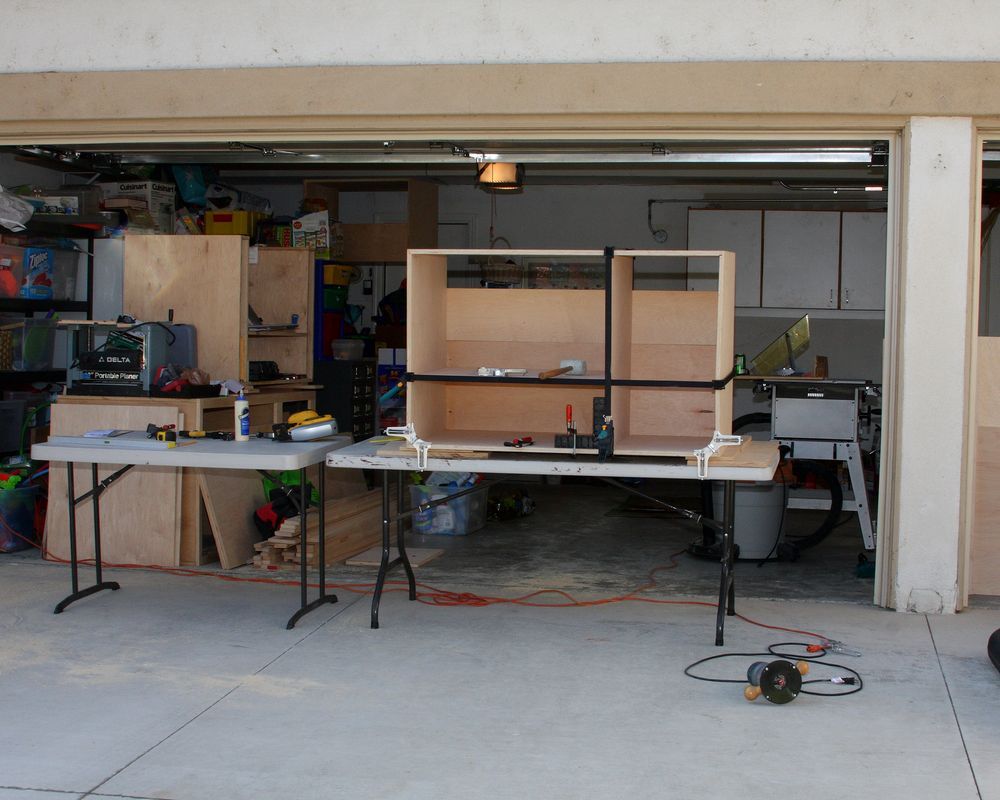 We did take a little time out for a holiday card:
Habitats for Humanity deconstructed the kitchen with the exception of the backsplash. If you cabinets are in useable shape, they will take your kitchen apart and haul away the useable saleable pieces for a small fee. We had 4 guys working the demo for 4-5 hours. I think this saved me about of week trying to do the demo on my own: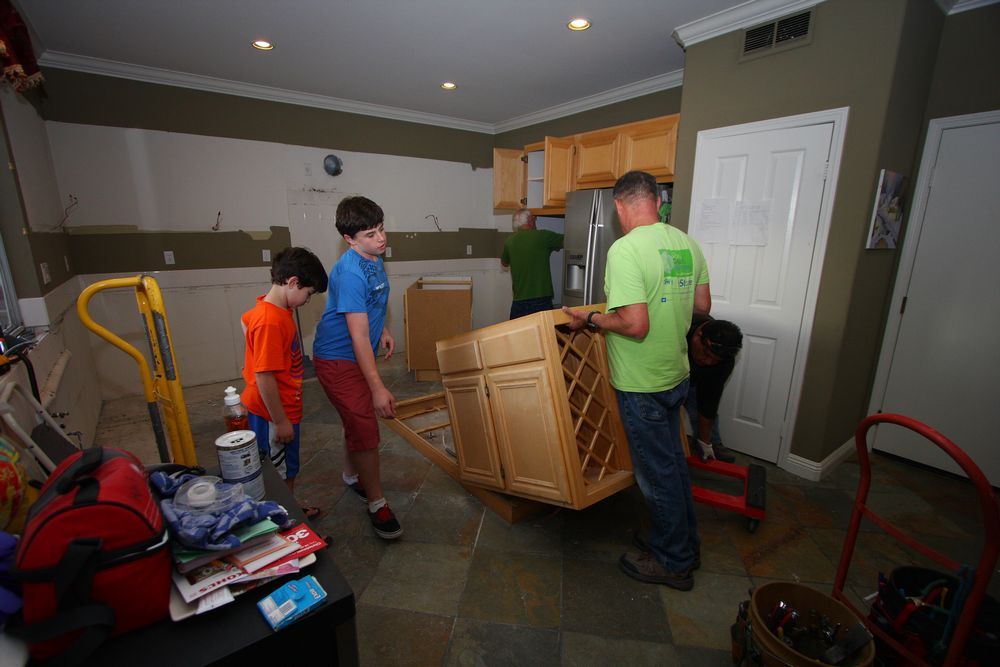 Anyone home??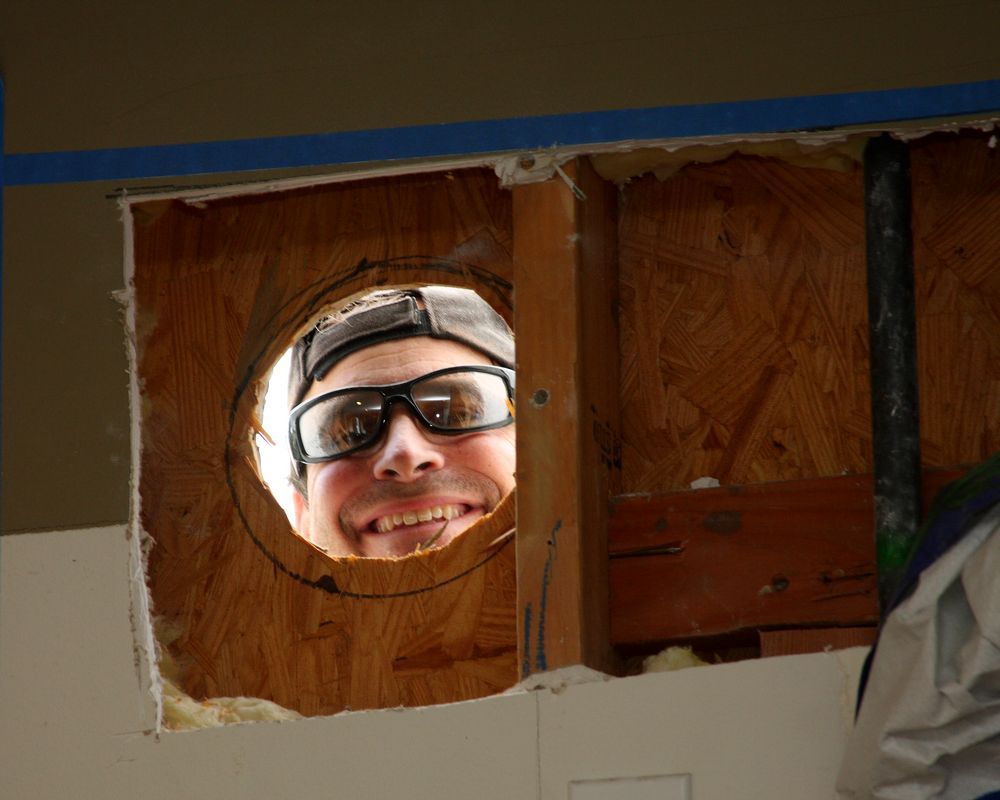 The hood vent was the first thing I put up:

Making some progress: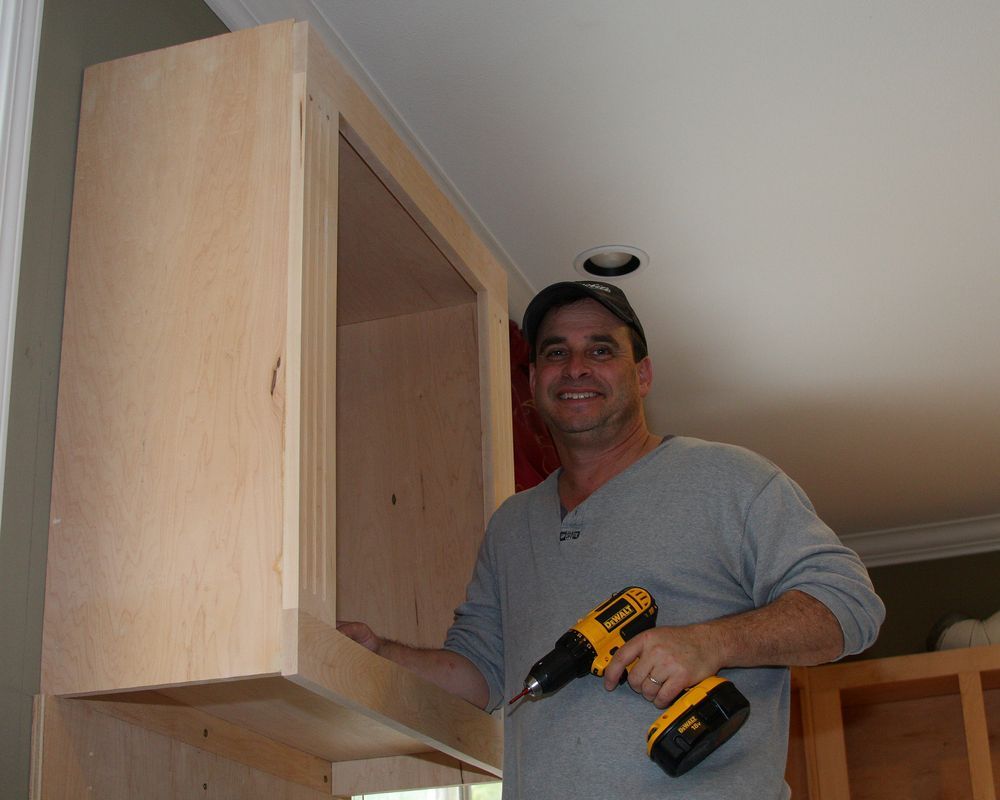 Range top cabinet with spice rack pullouts on both sides - this was a pain to build:

Pre-granite graffitti:

Our beautiful Rachiele Sink: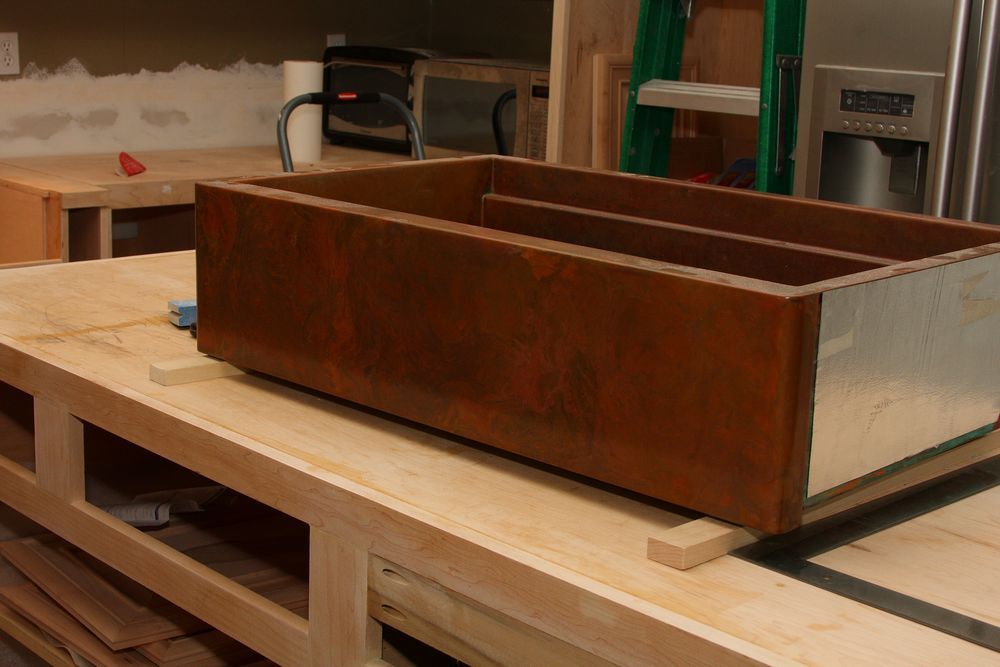 Granite Install: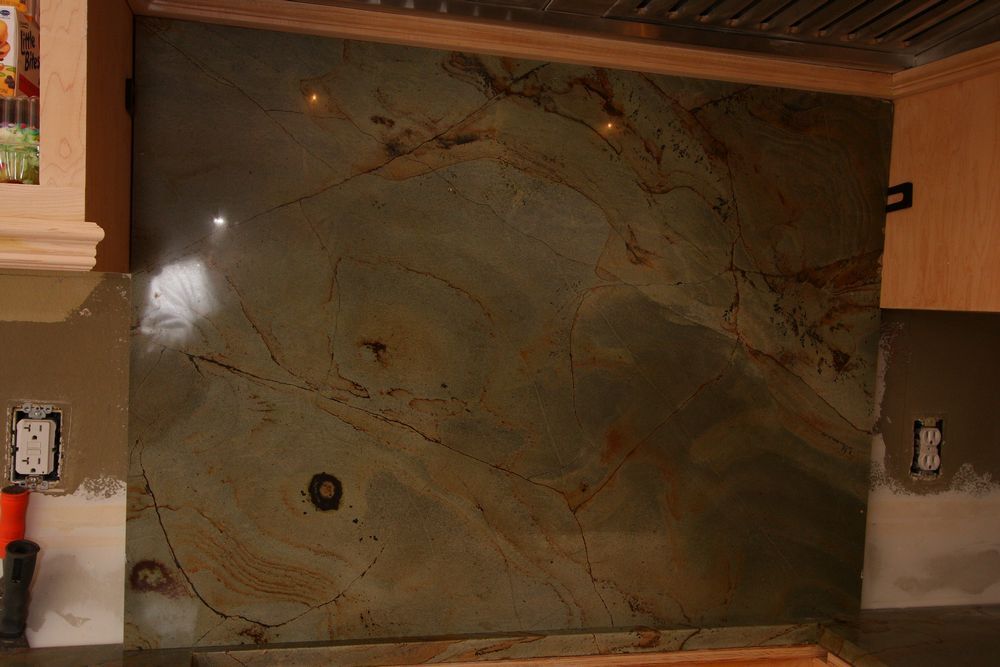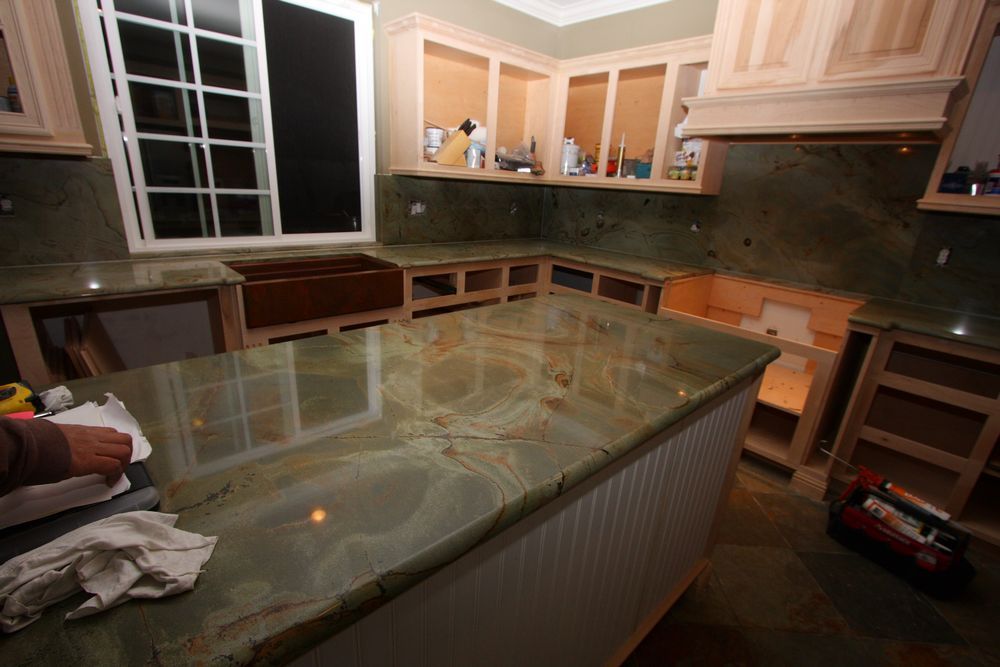 Paint - Swiss Coffee - 2 coats of primer, 2 coats of finish:

Here is the end result after a year of working on it: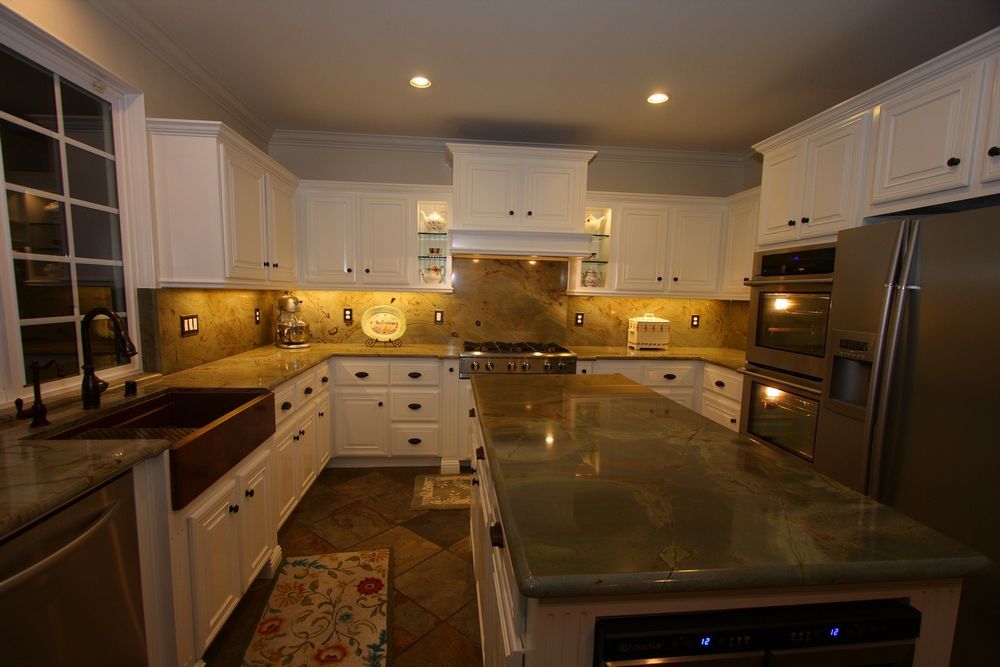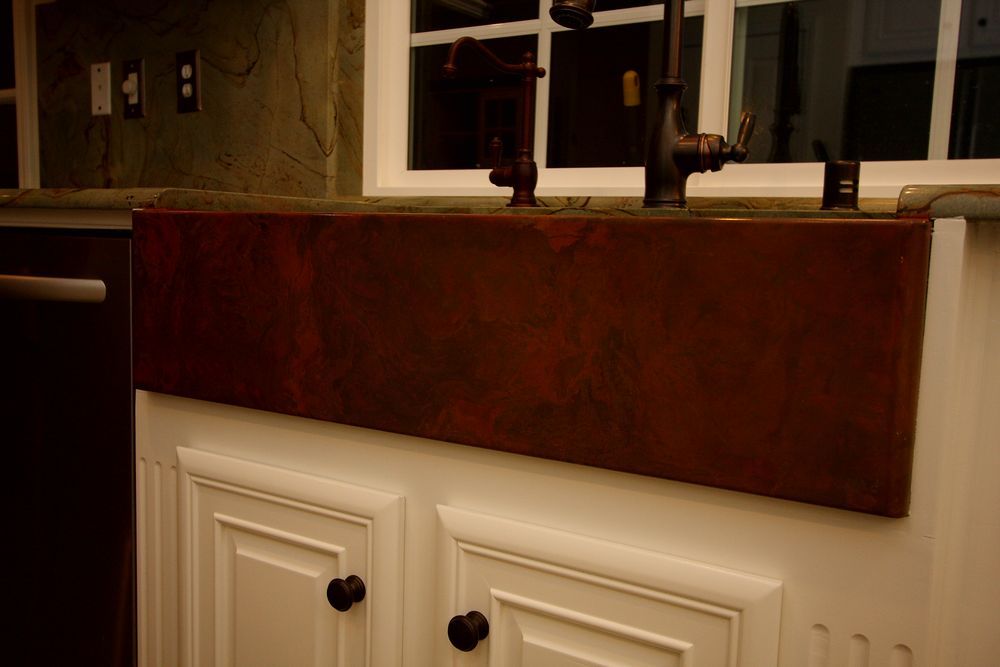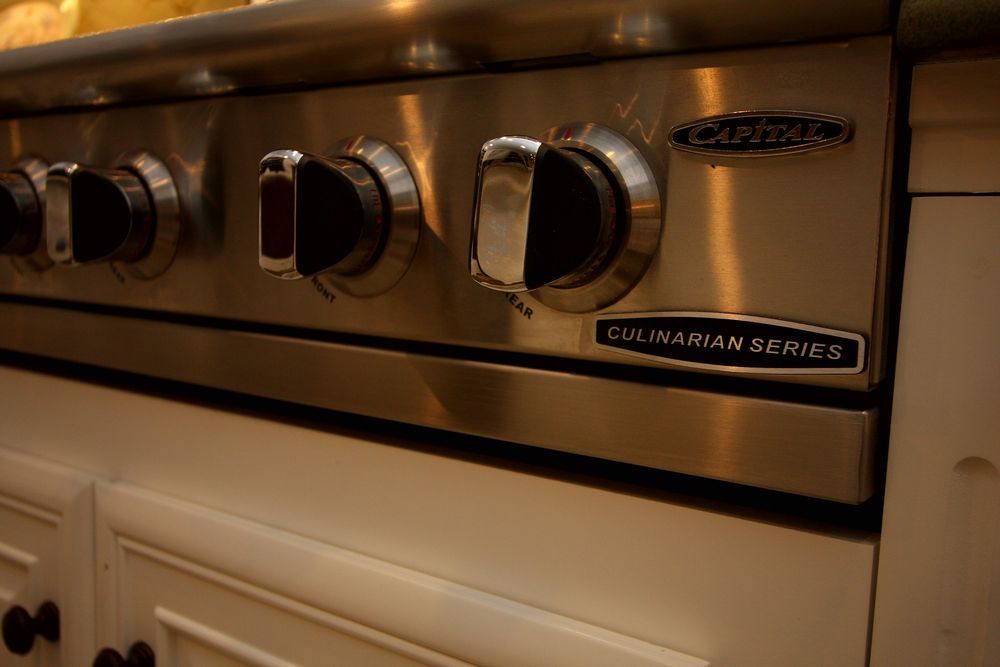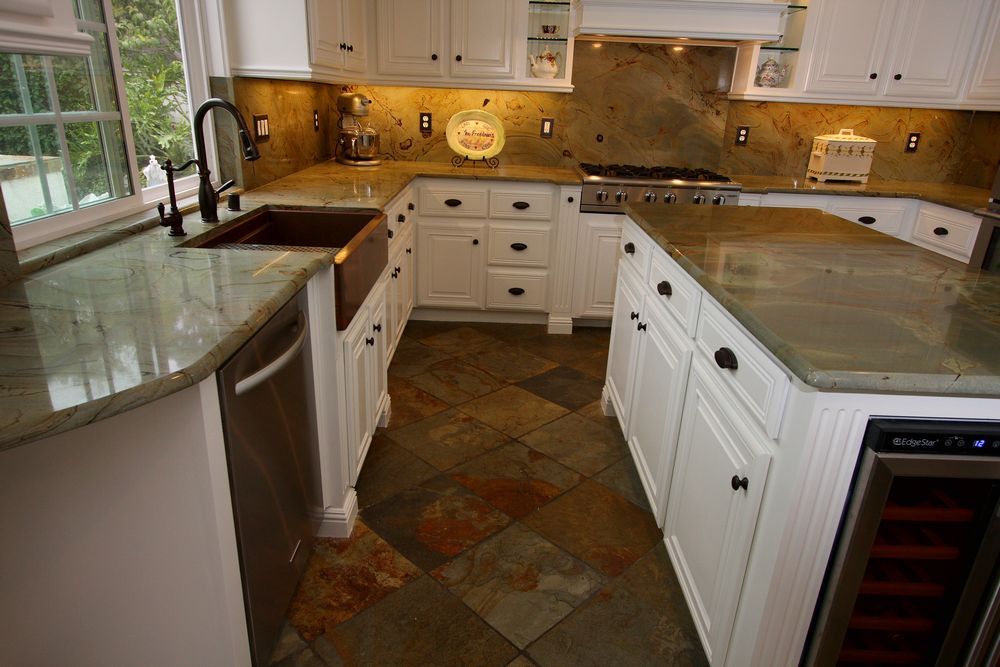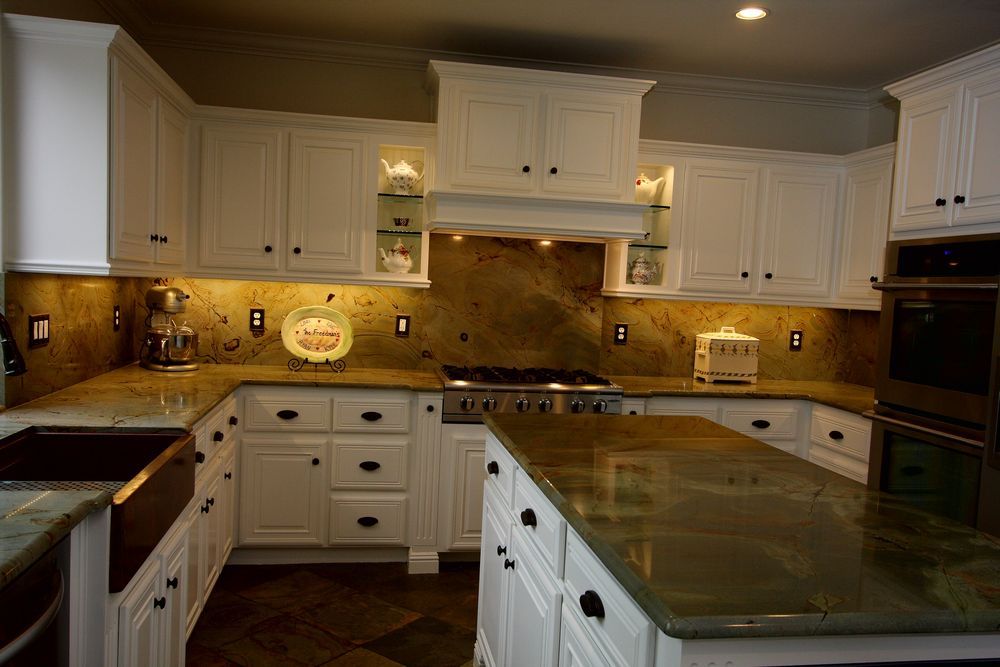 And the kitchen would not be complete without the Charles: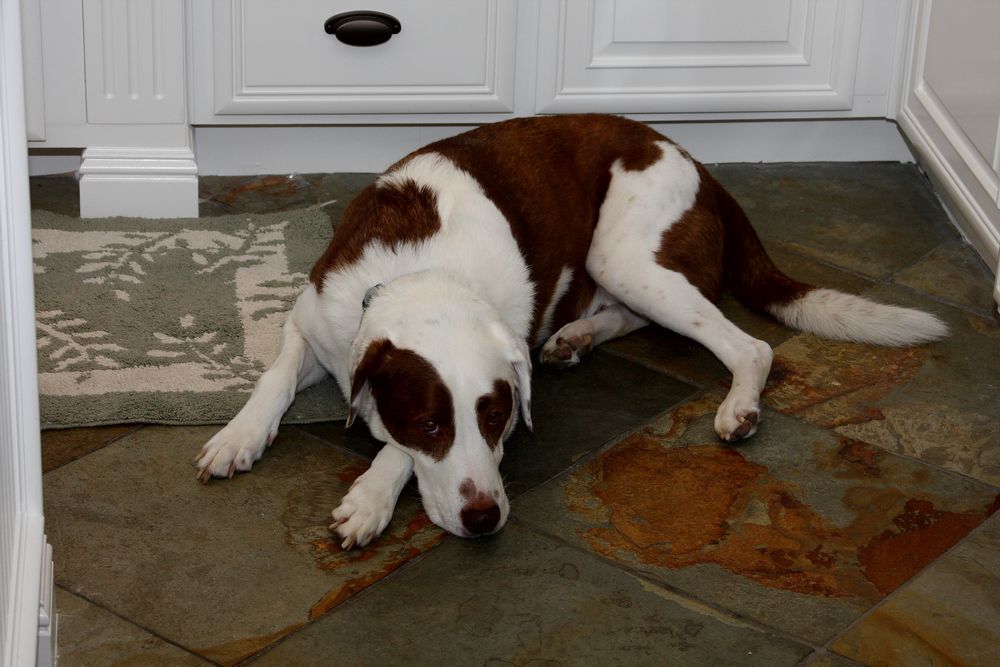 That's it for the pics: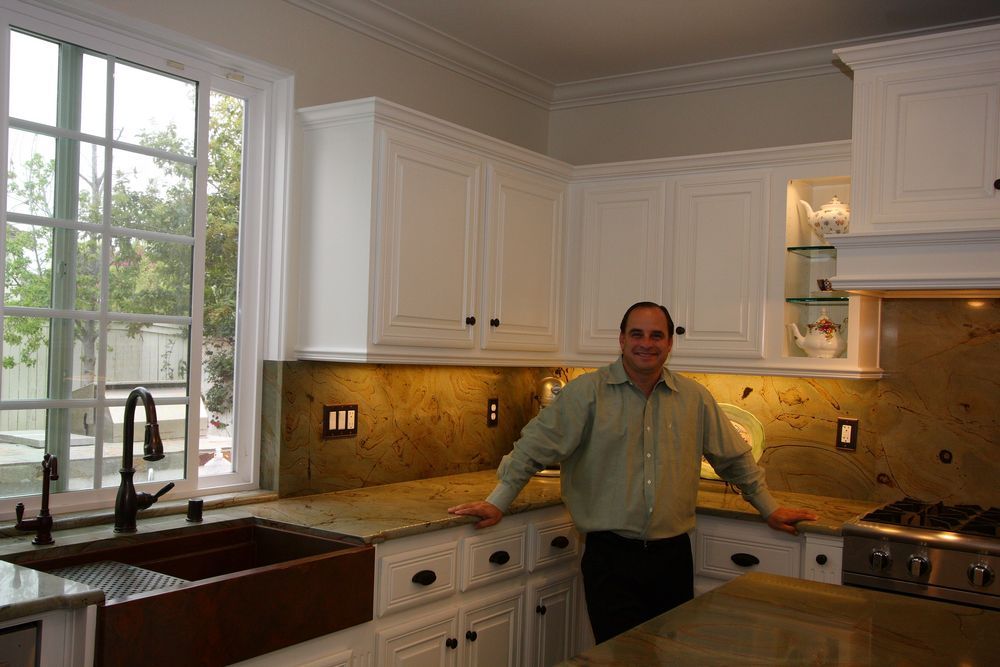 Cabinets - including slow close slides - $7,500
Sink - Rachiele Smarter Sink $3,700
Range top - Capital Culinarian 36" 3,300
Ovens - Elux Icon $3,700
Hood Insert - Imperial 1100 cfm $1,100
Wine Fridge - Edgestar $800
Dishwasher - Kitchen Aid $1000
Cabinet door/drawer fronts - Cabinet Now $2,500
Blum clip hinges with blumotion mechanism
Top Knob -drawer cup pulls and cabinet door knobs $600
Moen Faucet
Undercounter Lighting - Environmental LED $800
Paint $3,000 Hired a pro.
Granite $8,000.
We are considering putting in pendant lights above the island - my wife wants them, butI do not - I already think there is enough going on in the kitchen. Wondering what you all think about adding the pendants - if we do them, I am thinking of using something like the below and would be grateful for opinions:

If you have any questions, let me know.
Thanks for viewing.
This post was edited by diyguyjr on Sat, Feb 8, 14 at 23:41