Perfect S&P...sold help me find them!!
I saw these today on pinterest and fell in LOVE. They would be so perfect in my kitchen and my house. But, alas, they were already sold and so far I have come up empty on the web tracking any others down.
Anyone willing to help me in the search of my "dream" salt and pepper shakers?
I figured if anyone would understand about finding one seemingly small aspect for your kitchen that you just HAVE to have...it would be you guys ;-)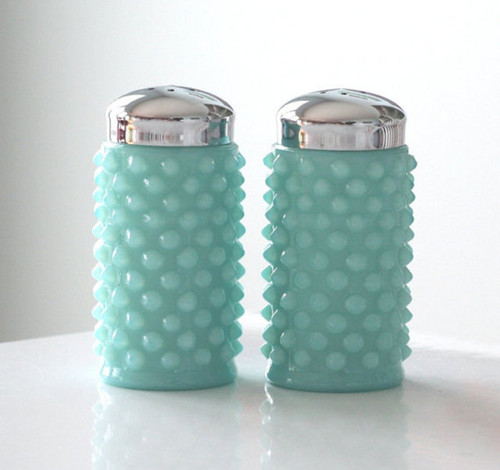 Here is a link that might be useful: Original listing