Please help with Countertop - 2 choices!
thepeppermintleaf
June 30, 2014
OK...We have it narrowed down to 2 countertop/sink options, they are...
Option 1: Wilsonart High Definition Laminate in "Carrara Santorini", a whitish/gray laminate with texture- with a crescent edge. Sinks: Elkay stainless steel thin rim sinks. (Pros: cheaper option, I would be happy w/ the sinks even though they are overmount, should hold up for a very long time, if I do end up hating the white it would be easier to replace in 15 years since we would have spent less $ upfront, was really planning for white/gray countertops through the entire planning stage. Cons: The corners would be sharper since I don't like the look of angled corners, overmount sinks would break up counters, I really wanted silgranit sinks)
Option 2: Uba Tuba Gold Granite- with undermount Blanco Silgranit sinks in anthracite. The slabs are a dark black/green with lots of gold flecks. (Pros-looks lovely w/ our cabinets and flooring (took samples w/ us to granite yard), corners will be less pointy, should hide dirt pretty well, can do undermount sinks- silgranit!, can set hot pots/pans on Cons: 3 grand more than the laminate, not sure if I am sold on the dark color, not sure if it would match w/ our stainless steel appliances b/c of the gold flecks)
I have been going over the different pros/cons to each option, but really I think it comes down to color since I believe both would function well. Do I want the whitish countertop or the dark countertop? I feel like the white would give it a more open/fresh look while the dark would make it more rustic...What would you guys choose? Or what did you choose?
Here are some pics of the kitchen, pics of the 2 options, and some inspiration photos....
The kitchen right now: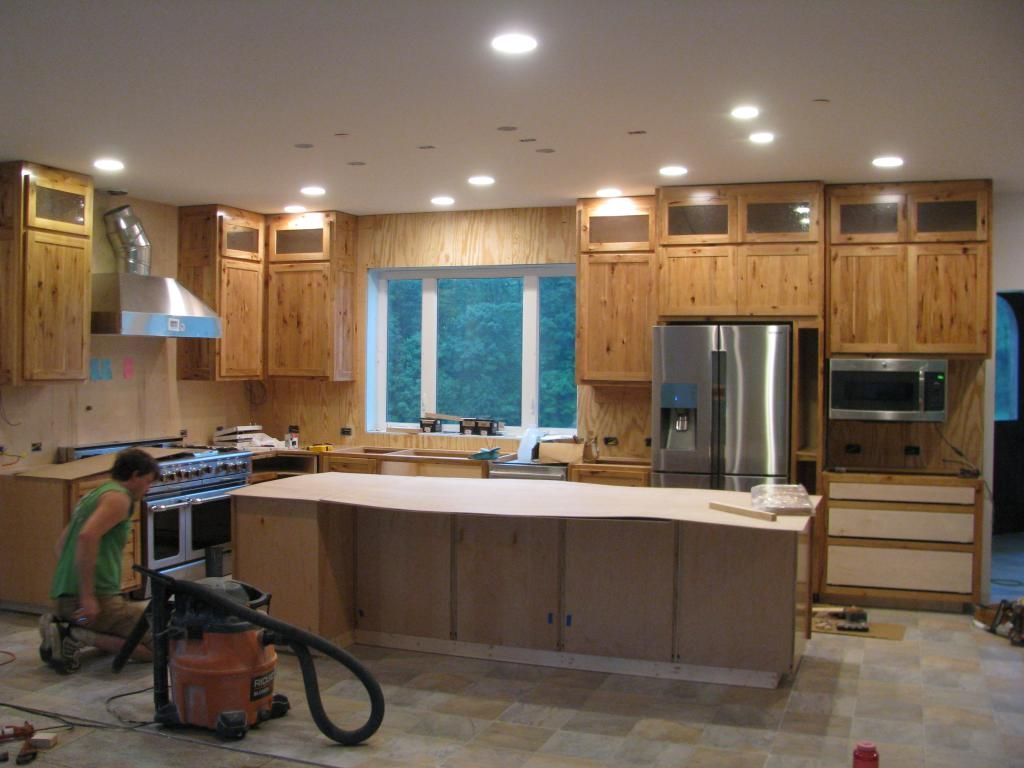 Sketchup w/ white laminate option:


Picture of the laminate in a kitchen: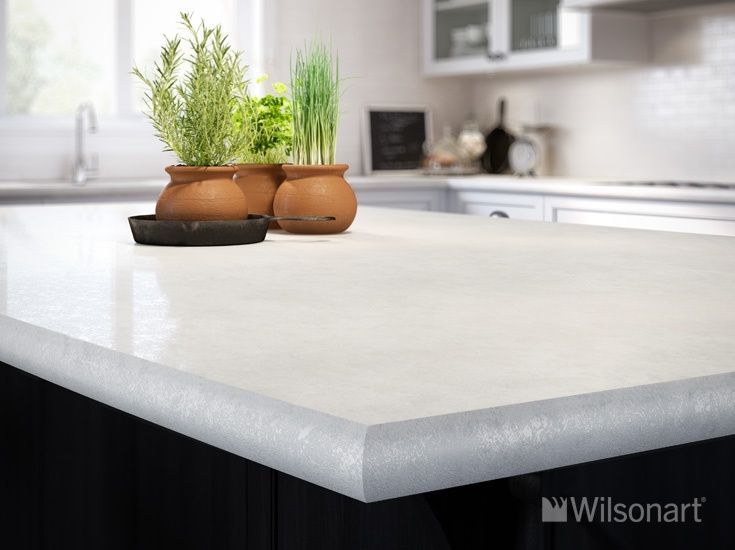 Sketchup of the dark granite option:


Uba Tuba Gold Slab that we liked.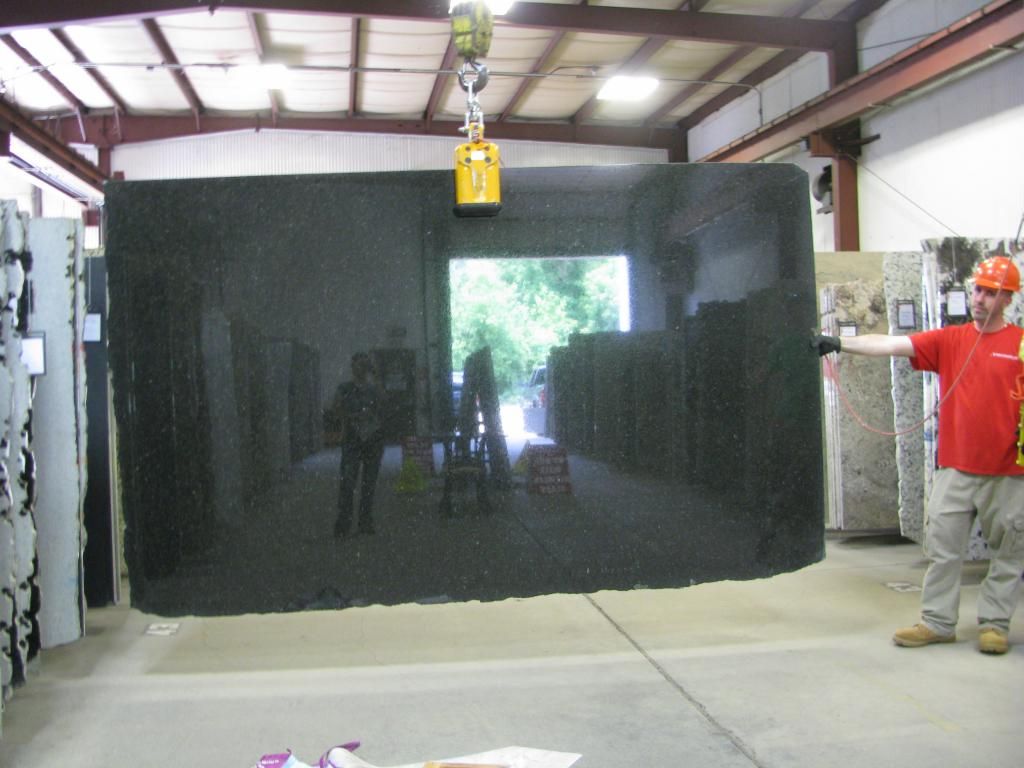 Up close (of course it's hard to really tell in this picture)

2 of my original inspiration photos for white countertops w/ hickory cabinets...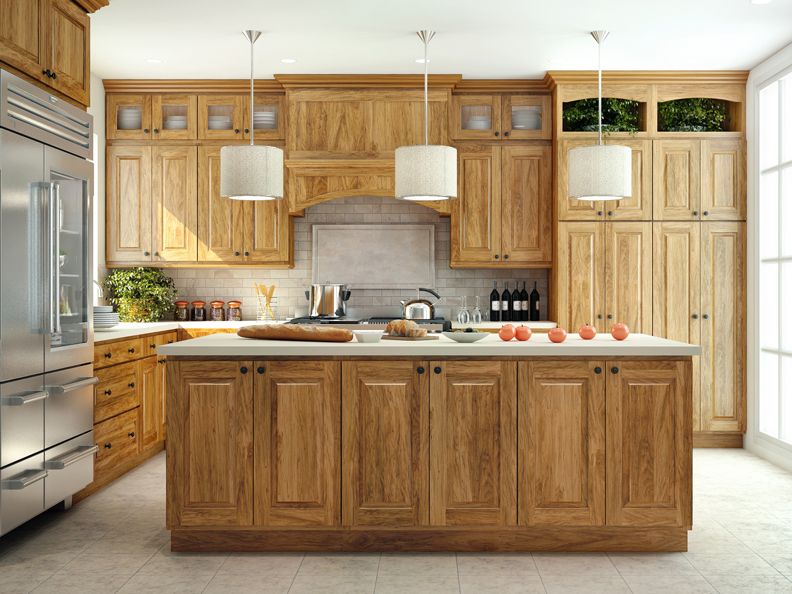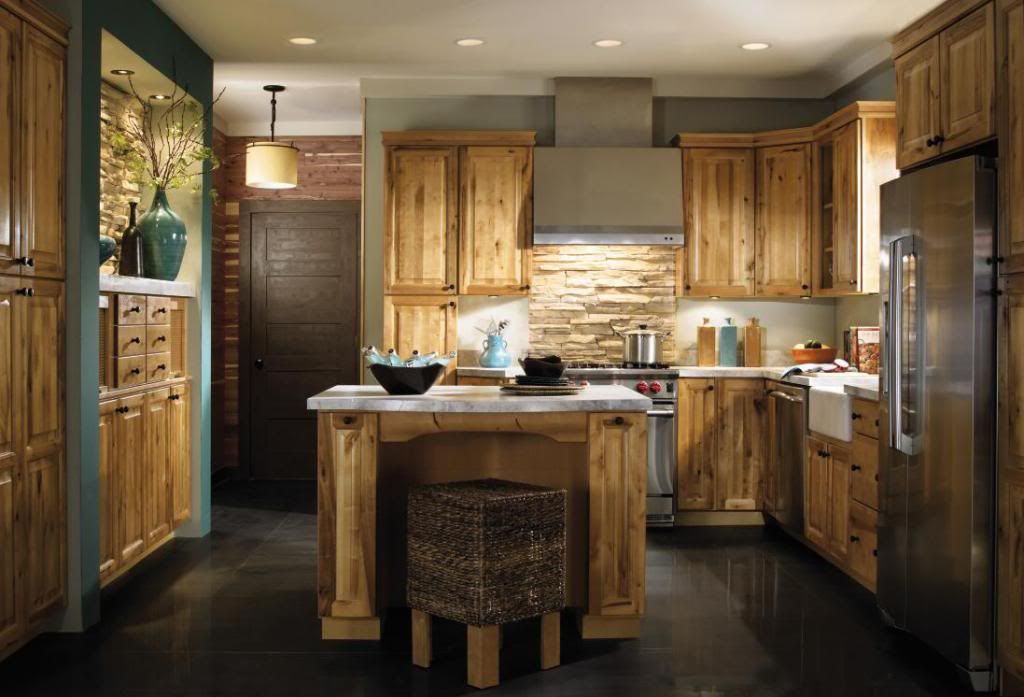 An inspiration photo for uba tuba granite shared in a different thread (thank you!)