Countertop decisions. Cambria Whitney - any pics?
Has anyone used Cambria Whitney? I'd love to see some pics if you have. I know I'm in the TKO forum, and I'm thinking of it for my bathrooms, but this forum has so much more traffic, many more people with great ideas, etc.
The rest of the house? I lean toward contemporary and I'm using Alaska White in the kitchen (and laundry because you can see both kitchen and laundry from many angles), Blanco Silgranit sink in Cafe Brown, Espresso cabs (or cafe with black glaze but leaning espresso), Prince & Dutchess silver flooring throughout (except carpet in bedrooms), satin nickle hardware, stunning square crystal pendant lights above the island, just to give you a flavor of the house. Although I lean toward contemporary I always have resale on my mind... given I'm never in one place for long.
One of my AW slabs with the floor tile in front...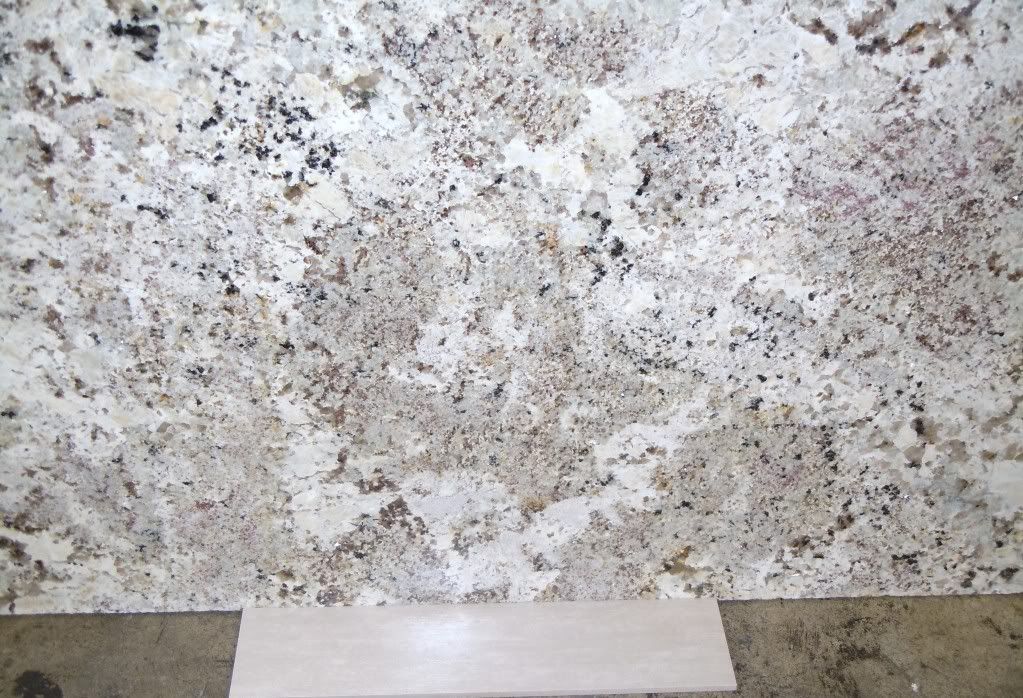 I was thinking of the Cambria Bellingham, which I thought looked great with the floor and one of the shower tiles I'm thinking of using, but it seems too similar to the Alaska White. It has movement and the AW doesn't really, and the colors aren't all that similar, but there is just something that seems too similar... and I think it's the colors - taupe, black, brown, cream, and white. Maybe it is just too heavy for a bathroom?
Bellingham with shower tile and floor tile....
So, I'm now thinking of the Cambria Whitney. It is very different, and feels lighter being white with silver sparkles.
The pics online don't do it justice as they show it to be very flat, but this pic may show it the best....
The other option would be to go with a marble, which would be very pretty with the silvery gray floor.
Thoughts? Opinions? Other options? I think I have to stick with Silestone, Ceasarstone, or Cambria, or a granite or marble. Thx in advance.