Psst, naked cabinets. Shhh! Lots of pics.
nutherokie_gw
June 18, 2011
Well, over two years after I first asked for layout advice, the kitchen is finally going in our new house. I'm going for a vintage feel. I've been hoarding the antique sink for years. I've got a whole houseful of 1920s light fixtures. I was planning on a gorgeous vintage stove, but chickened out when I learned it only put out about 5000 btus. Now planning on a Lacanche, either black or red.
I haven't seen many Gardenwebbers use site-built cabs. I won't have melamine interiors or factory-baked paint, but this approach has been great for our needs. We got to work out some quirky issues on the fly. And the cabinet maker is great. Not once has he given me the ol' "You can't do it that way" line. Occasionally he's said, "Here's why you might not want to do that," and sometimes he convinces me and other times we found a way to do what I wanted. The crew thoughtfully waits until I'm out of earshot to mock and curse me.
Most of the cabinets are maple and will be painted. I keep flopping between a warm cream and a muddy yellow. If anybody has suggestions I'd dearly love to hear them. There's also a large quartersawn oak "hutch." Again, I'm open to stain color suggestions. The floors are brick pavers, fireplace is sandstone. I've been planning all along on soapstone for the island top, but after some last minute adjustments, it turned out to be 6 x 7 feet. I haven't been able to locate any soapstone that large. So, I may be looking for a plan B. Marble? Am I that brave?
From door near entry: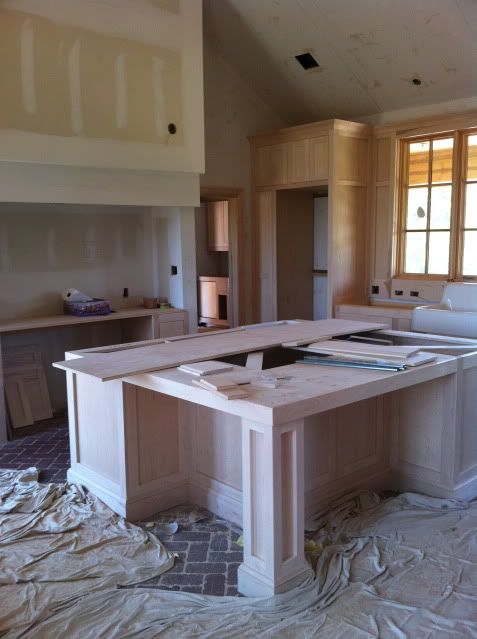 From back hall entry: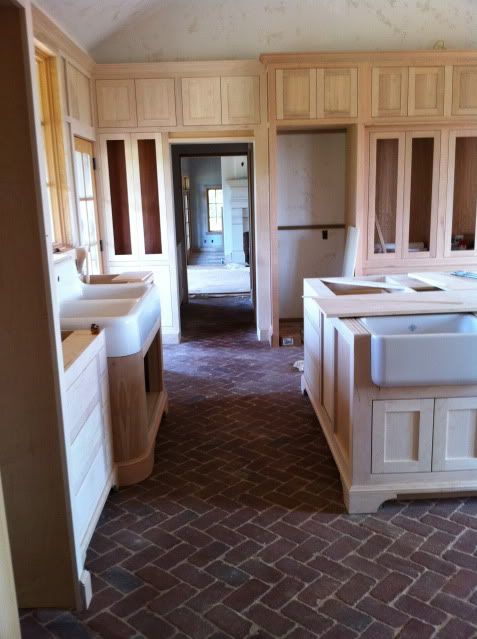 Squarish island designed by Gardenweb:
Antique sink: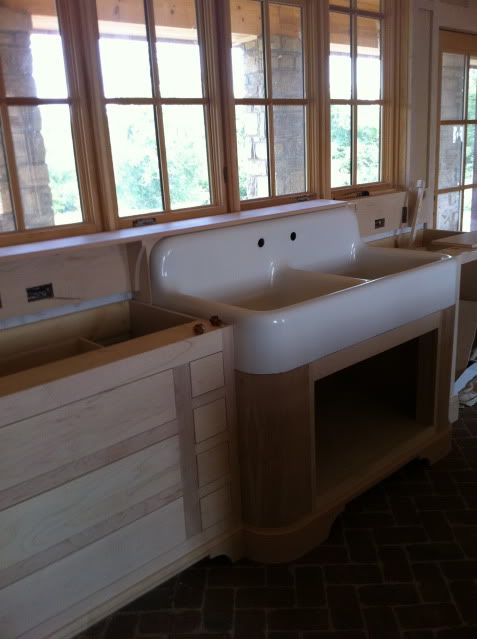 "Butler's Pantry"
"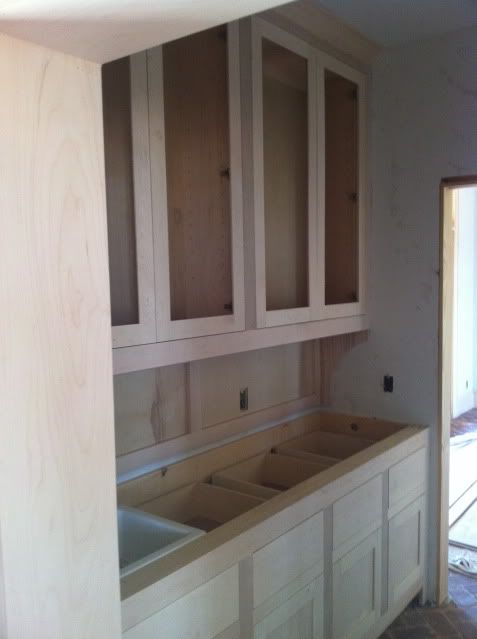 Food Pantry 4.0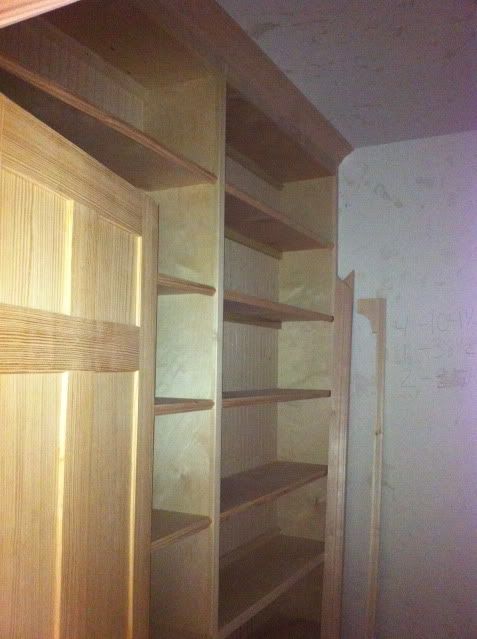 Food pantry 4.0 cont'd