2LittleFishies Banquette for Yellow Kitchen... CHECK!!!
2LittleFishies
June 8, 2013
Here's our kitchen if you haven't seen it...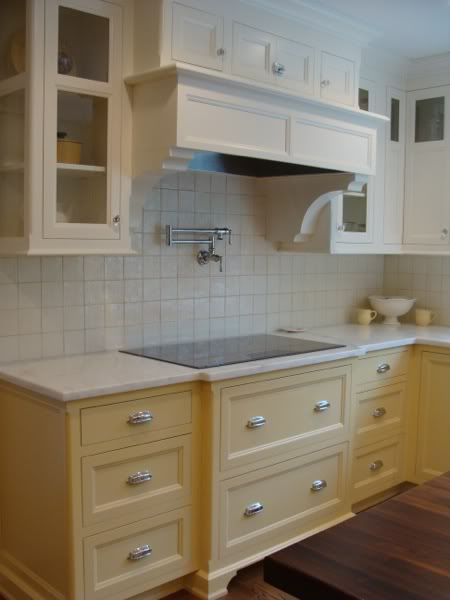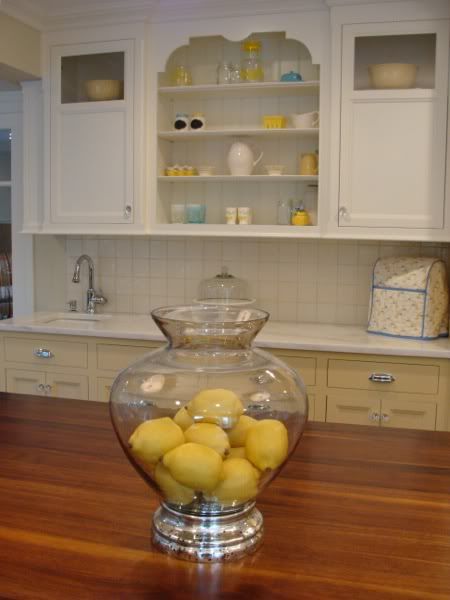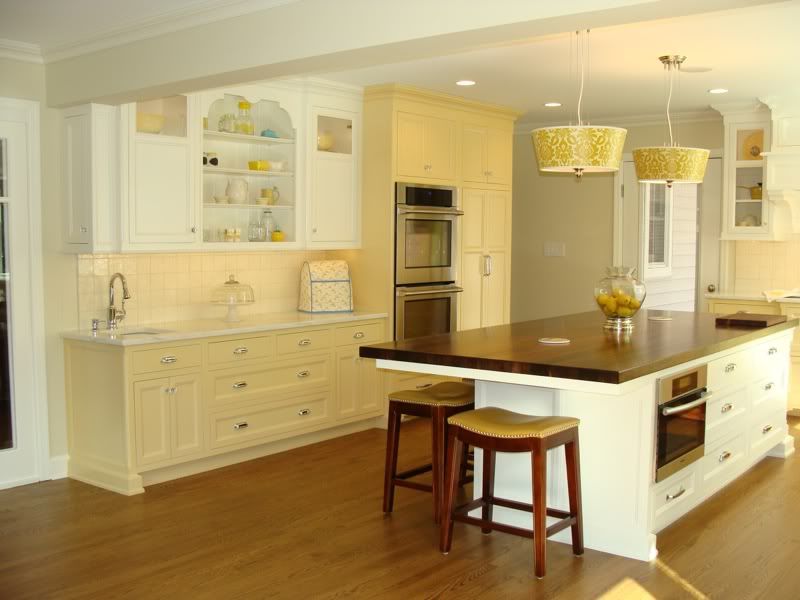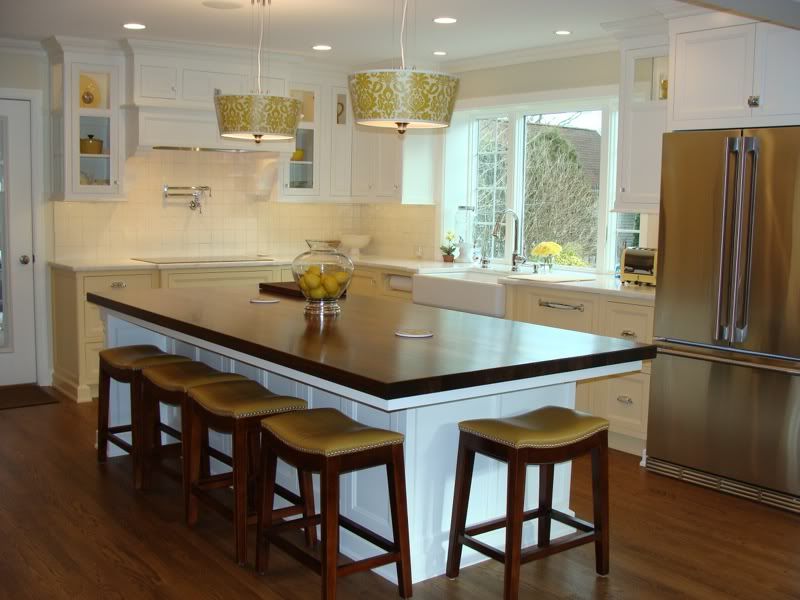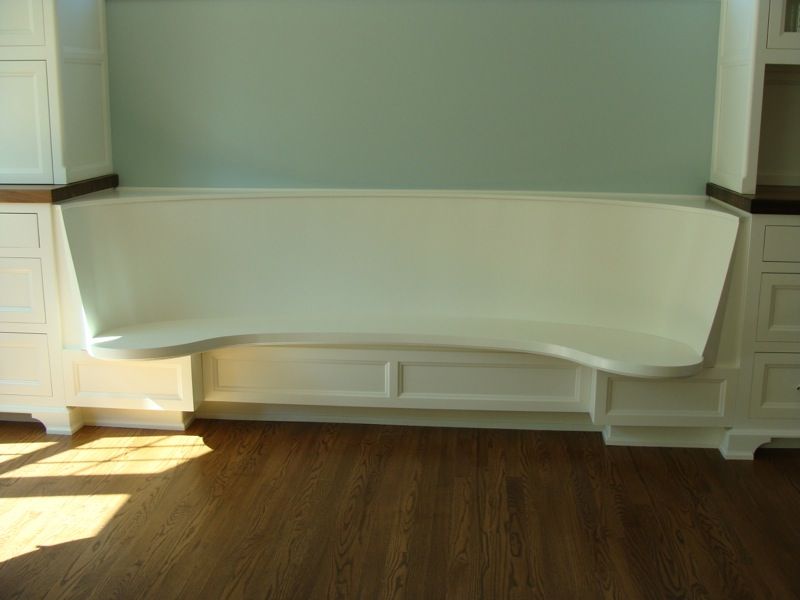 Here is my reveal thread:
http://ths.gardenweb.com/forums/load/kitchbath/msg0222274329904.html?20
Greenhouse Fabrics Bluebell: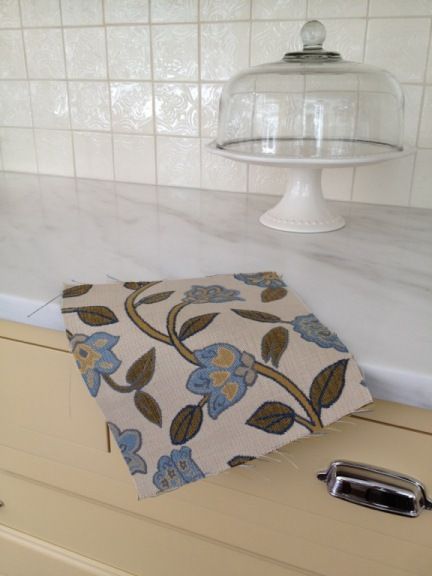 Finished Banquette! (still missing some buttons til tomorrow)
Some buttons are not on yet... will be done tomorrow : )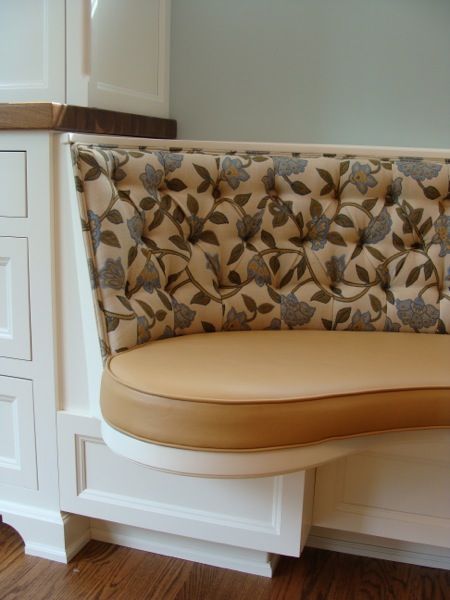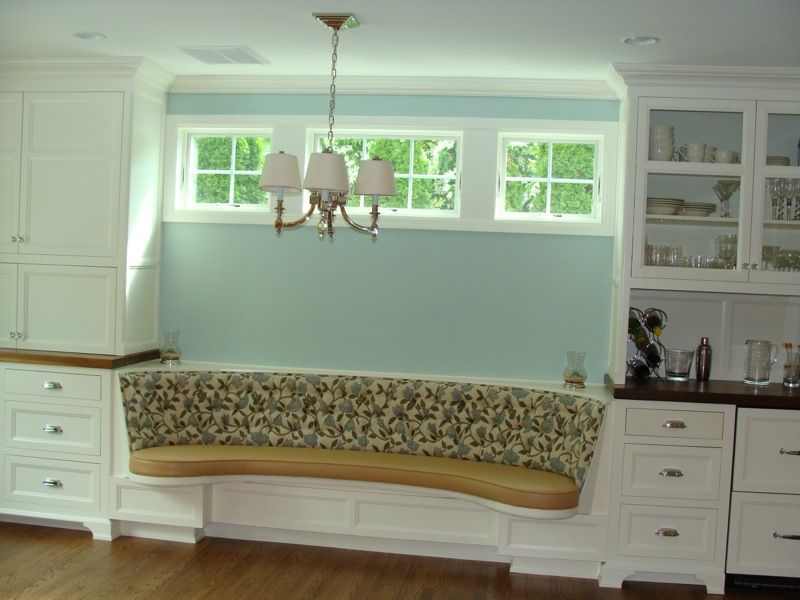 The seat is naugahyde vinyl and the Greenhouse Bluebell fabric is a SUNBRELLA fabric. We were originally doing cushions but decided to upholster it so no moving cushions.
SOOO glad to be done... Oh, except we have to buy a table! Our demo began 11 months ago- The whole thing from the start of planning was 1 year 10 months ago... whew!