Update of 80's country kitchen finally complete!!
Some of you may remember back in the winter when I got the bright idea to take down my 80's wallpaper and "get a new floor and laminate countertops" to update my country kitchen. It has been a long road and a huge learning experience.
I TOTALLY underestimated how difficult this would be, blending the old with the new. I kept my 20 year old Kraftmaid oak cabinets and oak wainscot as both in great shape. We replaced the counters, backsplash, floor, lighting, appliances and chairs.
This is a modest house , 100 years old, small at 1100 square feet and a "twin" style meaning it is literally a half of house with a common wall to the neighbor and windows only on one side.
We used the carpenter who put in the original cabinets and formica counters and he pulled a fast one and built counters using an old saw blade and all the edges looked chipped. He thought we wouldn't notice and installed them. We are out $1000 for materials and labor charges we paid him and started over, next time with granite as it just seemed easier. I am happy to have it and plan on taking him to small claims court.
Here is the before and the after will follow as I don't know how to post more than one picture.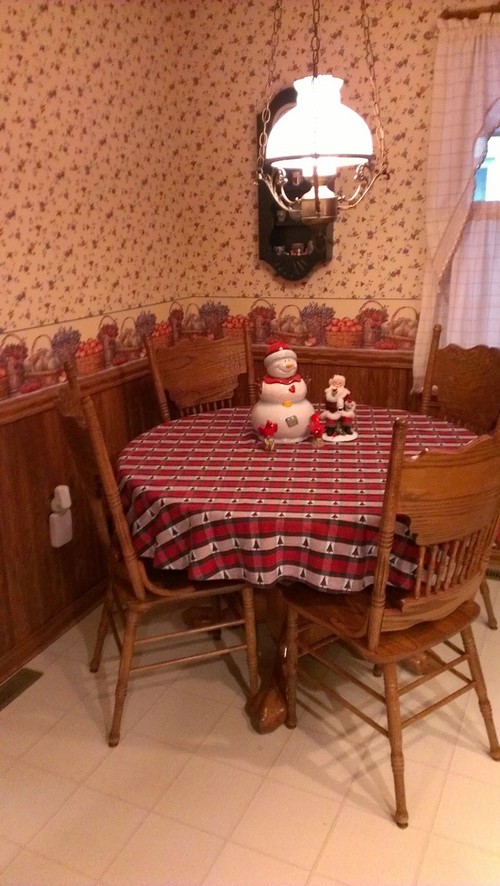 This post was edited by tinker1121 on Thu, Jun 26, 14 at 21:32