BS again..please don't be tired of my BS questions....
Hi all! so many of you have helped me through this remodel and we are SO close to being done! I took a break from thinking about backsplashes due to brain overload...(many have been following my ongoing BS saga...sigh...thank you!!!) well, .....I'm back at it now, hopefully with a clear head. I've gotten the okay from hubby to do whatever I want (within reason). I really want the kitchen to stay light and airy. Most of the colored tile I've liked tends to feel "heavy" and glass is too contemporary. I have three questions for you...
1. Am I crazy to do a simple white subway tile? Some people have told me that plain subway in white lessens the elegance we have going on in there and kinda looks like we skimped on the BS. I love white and feel that the dark floor and busy granite add enough to the overall picture..what do you think?
2. Do you see using an accent tile to go along with the simple white subway? I was thinking about using three 4"X4" embossed decorative (white) tiles under each window but with as much detail we have going on, do I really need that to break up the subway?
3. Would off white muddy up the granite as much as I think it would? Our cabinets are not a stark white so choosing between white and offwhite is a hard thing for me.
Here are the pics ....please don't be too tired of seeing my kitchen~ :-)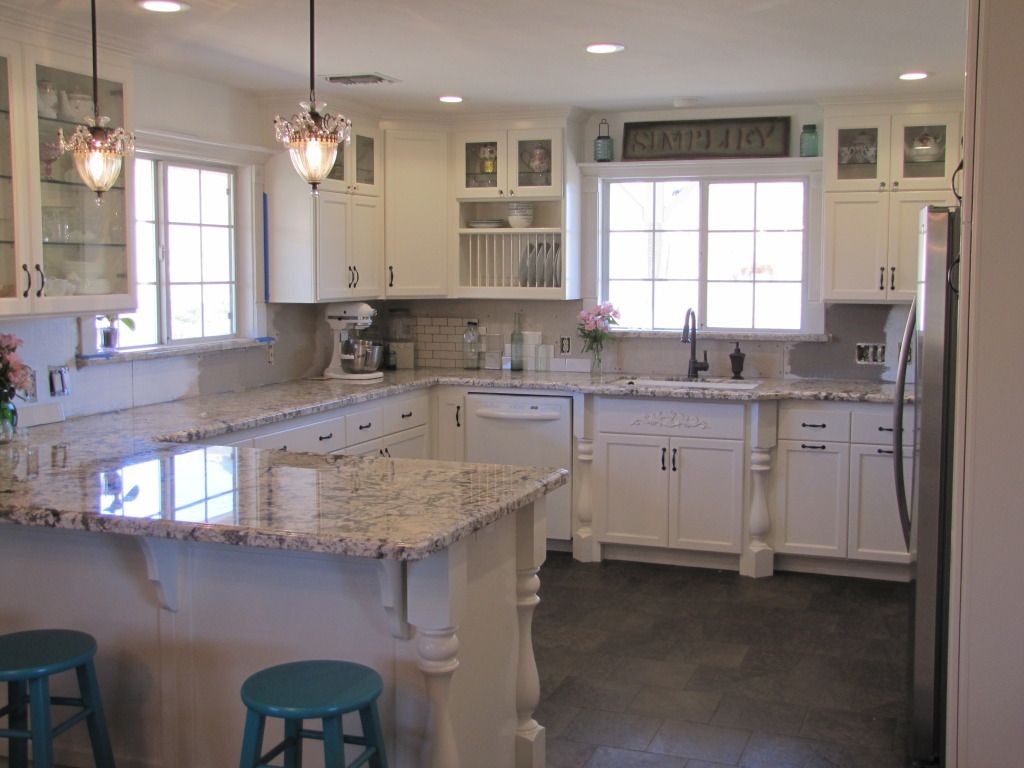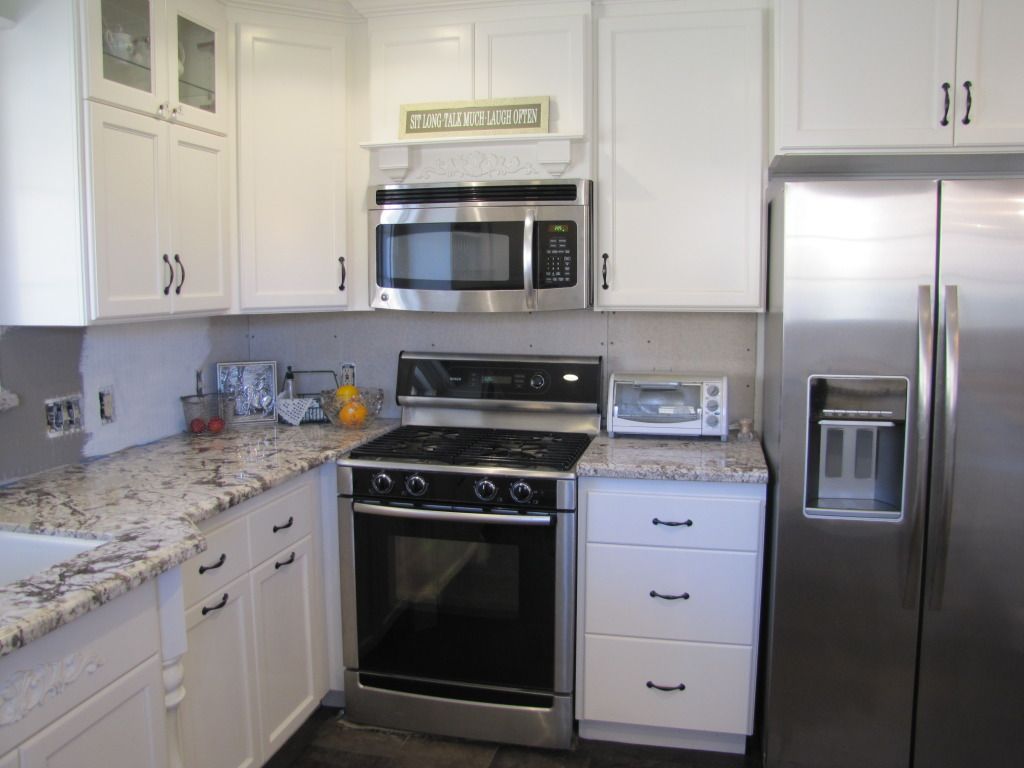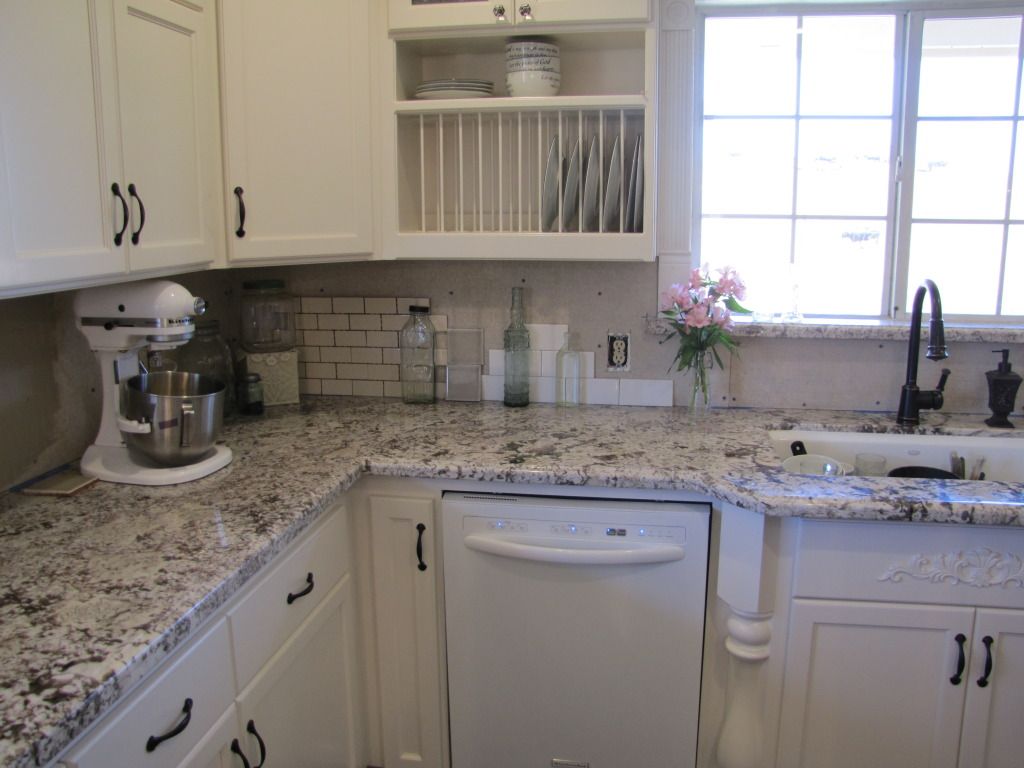 Honestly, I've looked at cracked glass, greys, browns, creams, even pressed tin...and I keep coming back to simple, plain subways. No bevels, no arabesque, just plain subway. thoughts???