X-post: Why the hate?
I posted a few days ago about my kitchen with orange oak cabinets. I think in the end, I have decided that I need to paint the cabinets to be really happy with them. I always wanted a white kitchen. However, several of you commented that I already have a really cute kitchen. This got me thinking.... why the hate towards orange oak? I have seen so many young bloggers announce that they are in heaven now that the "horrid, orangey oak" is gone and covered with "dreamy" white paint. I truly have a love/hate relationship with my cabinets.... does the hate part only come from blogland brainwashing? Do people think it looks cheap? Is it the actual color that is offensive? Is it because there is not a color of appliance that looks wonderful with them?
My kitchen: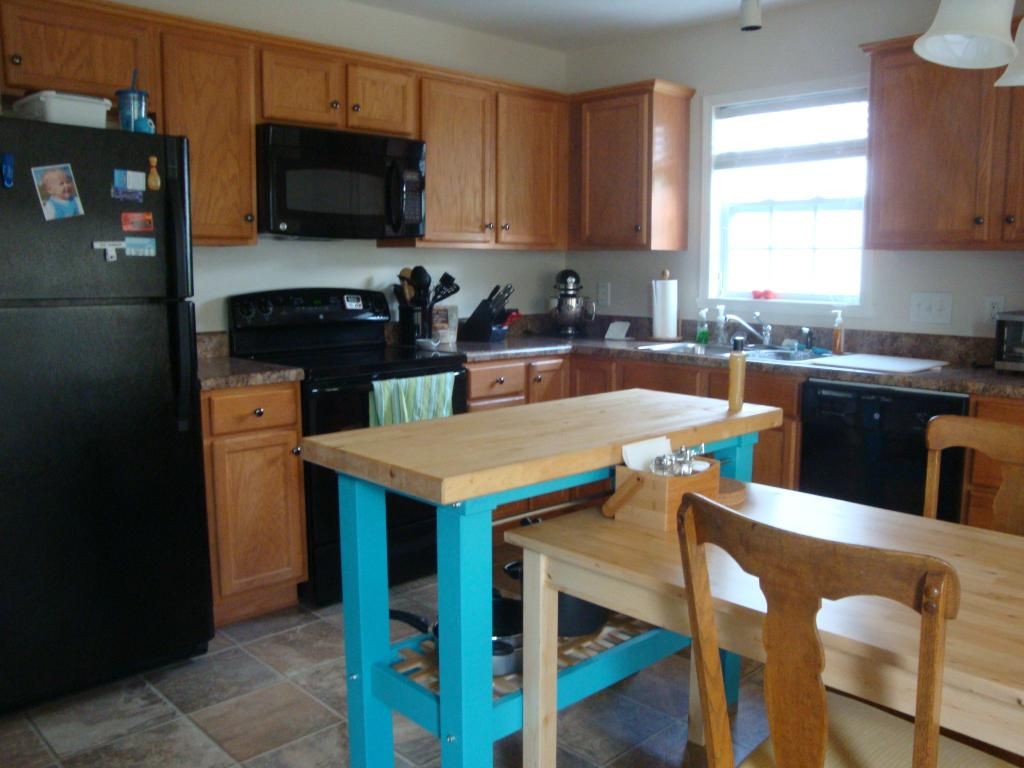 I have included a picture of a kitchen that I actually think looks quite lovely, even though there is probably some photoshopping going on. It has me wondering if a change of counter and sink, simple subway tile and new appliances could change the entire space. I'm not sure that the orange oak works with the sort of coastal-inspired look I have going in the living room (not open floorplan), but this picture really has me thinking.