kitchen layout
I am brand new to this forum (well, I lurked quite a bit), and brand new to renovations of any kind. DH and I are gutting and remodeling our kitchen with the help of a design/build place (no DIY for us!). I'm posting our plan and am very open and thankful for any advice.
The overall floorplan.

A close up of the kitchen floorplan.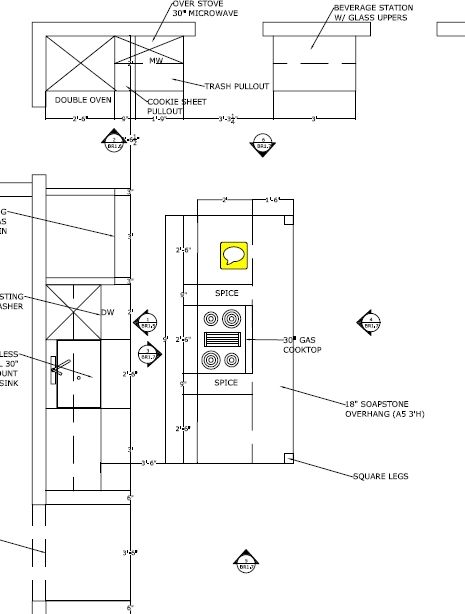 Elevations.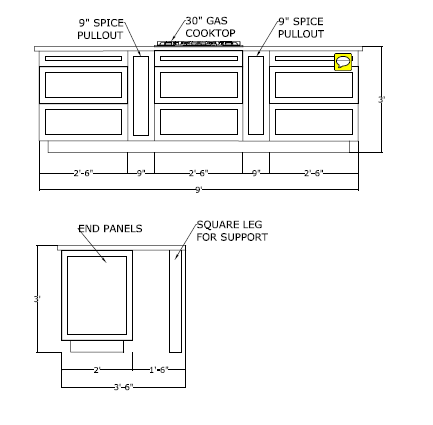 Some changes we made that are not shown: the double oven is now a single oven/convection micro combo and the space where the micro is is a full upper.