Dolode's Finished White Kitchen Pics
We've been finished with our kitchen remodel for about three months already - my how time flies! It was mostly a good experience but the overwhelming best part about the process was GardenWeb. It has been so much fun exploring your kitchens; reading about the products you love; asking you questions about your experiences; and just enjoying this great discussion board. Many of my decisions have been because of information posted here - Silgranit sink, cabinet drawers, Blue Star range, and on and on. So thank you to all who participate in this forum!
The pictures really don't do it justice. Even with extra lights in the middle of the day, the pictures still look a bit dark. But I think you'll get the idea.
This was what our kitchen looked like when we moved into our house nine years ago. They loved their wallpaper!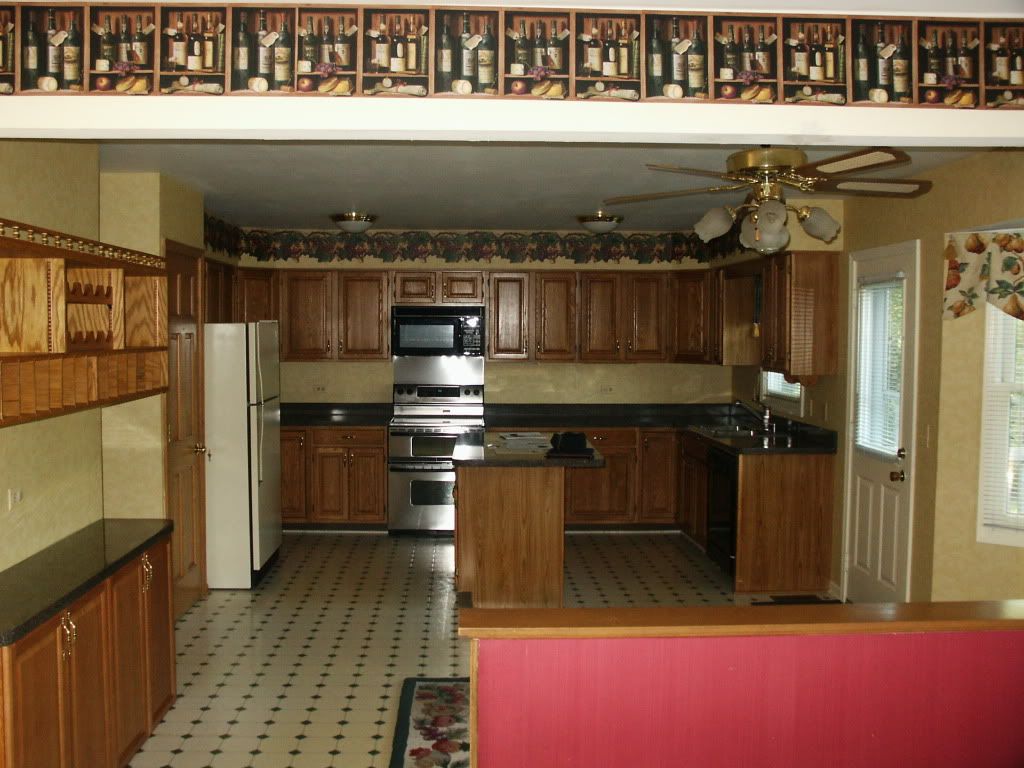 This is our kitchen right before demolition.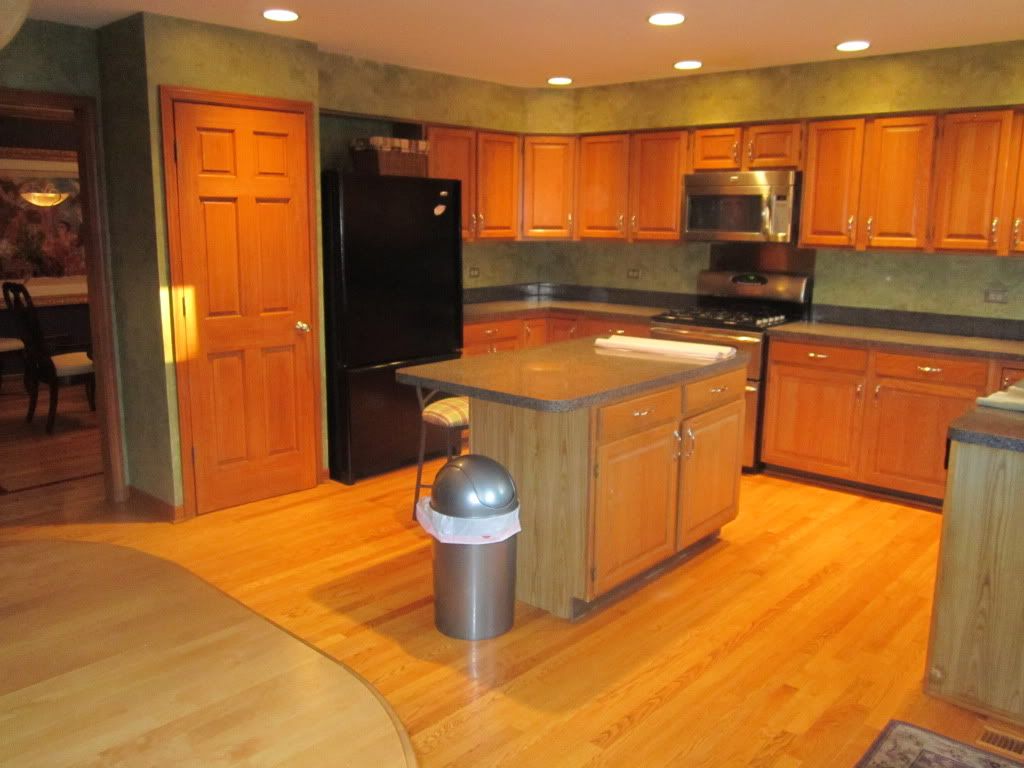 View from the family room.
And finally, the new kitchen!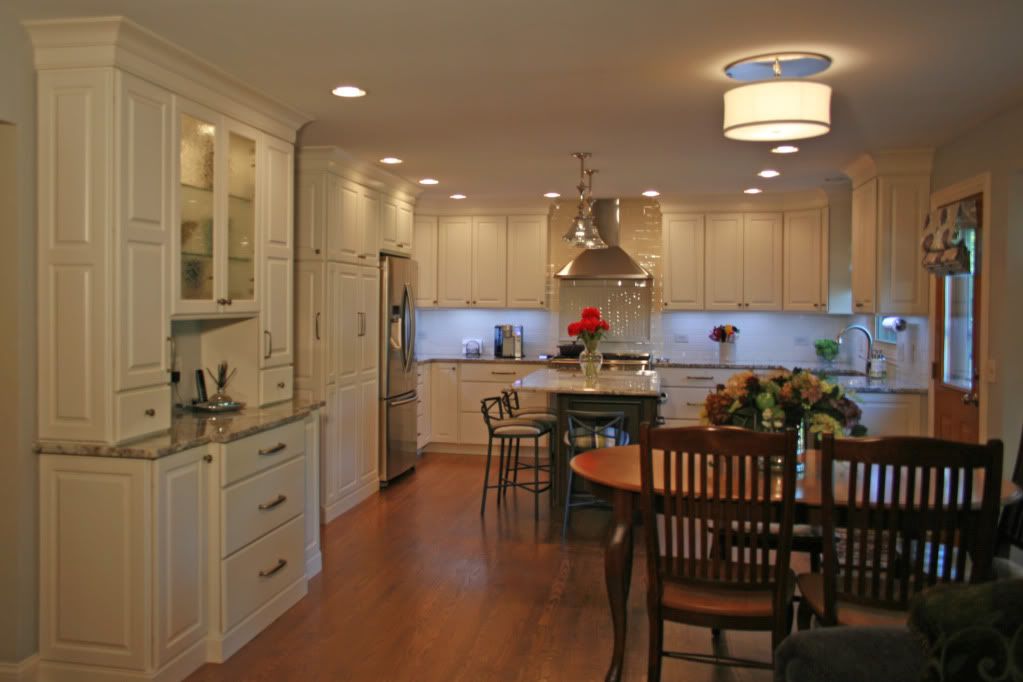 Looking into the family room. We took that 1/2 wall down and all the soffits in the ceiling.
Used my old island stools, just recovered with a new fabric that coordinated with the window fabric.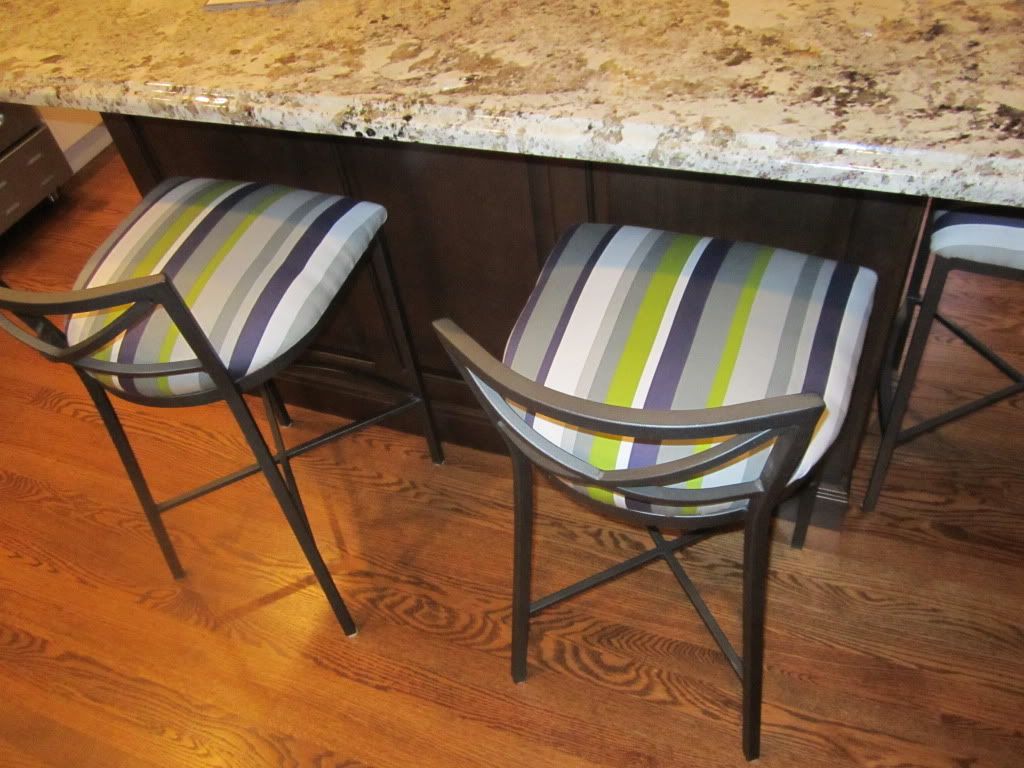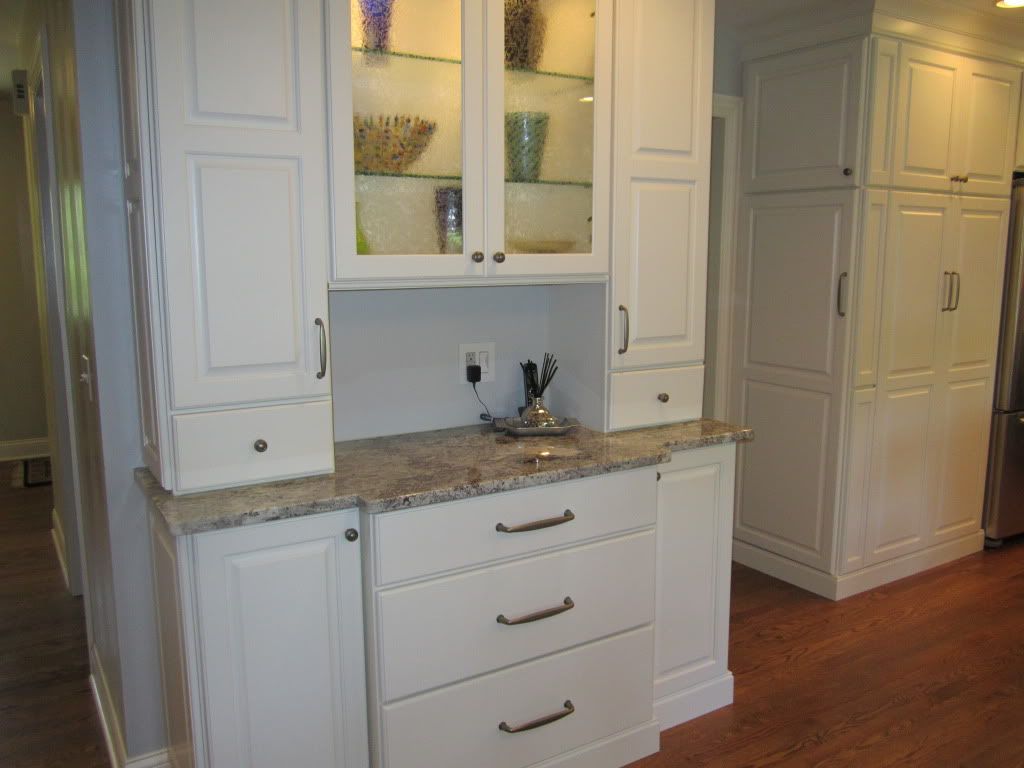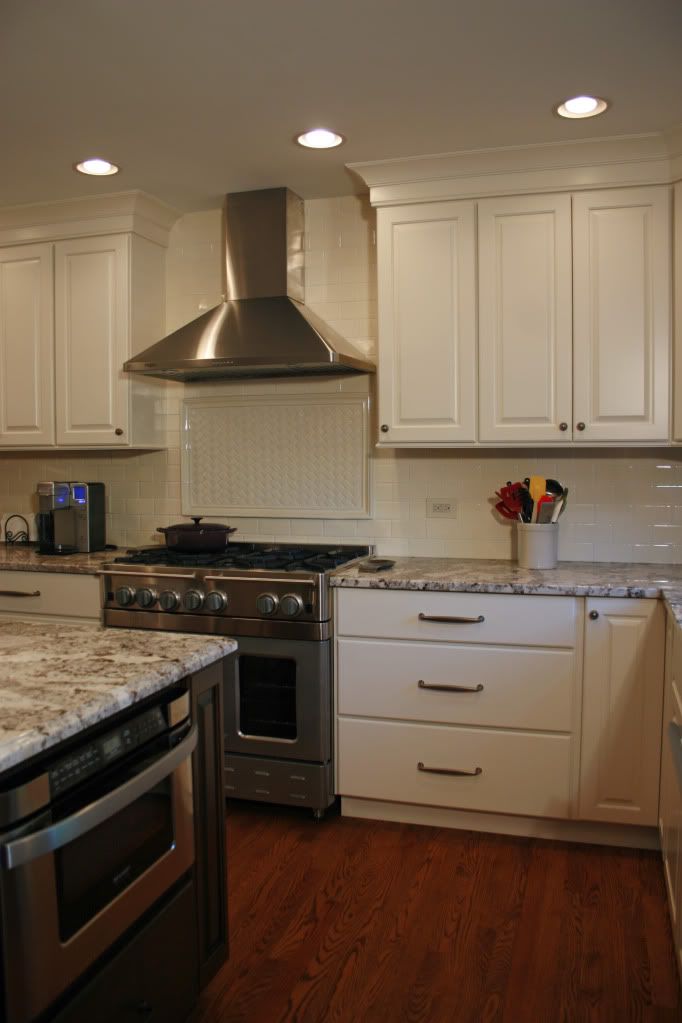 The Blue Star french door oven. It's got a little plaque on it that says it was made especially for my DH (he does all the cooking)!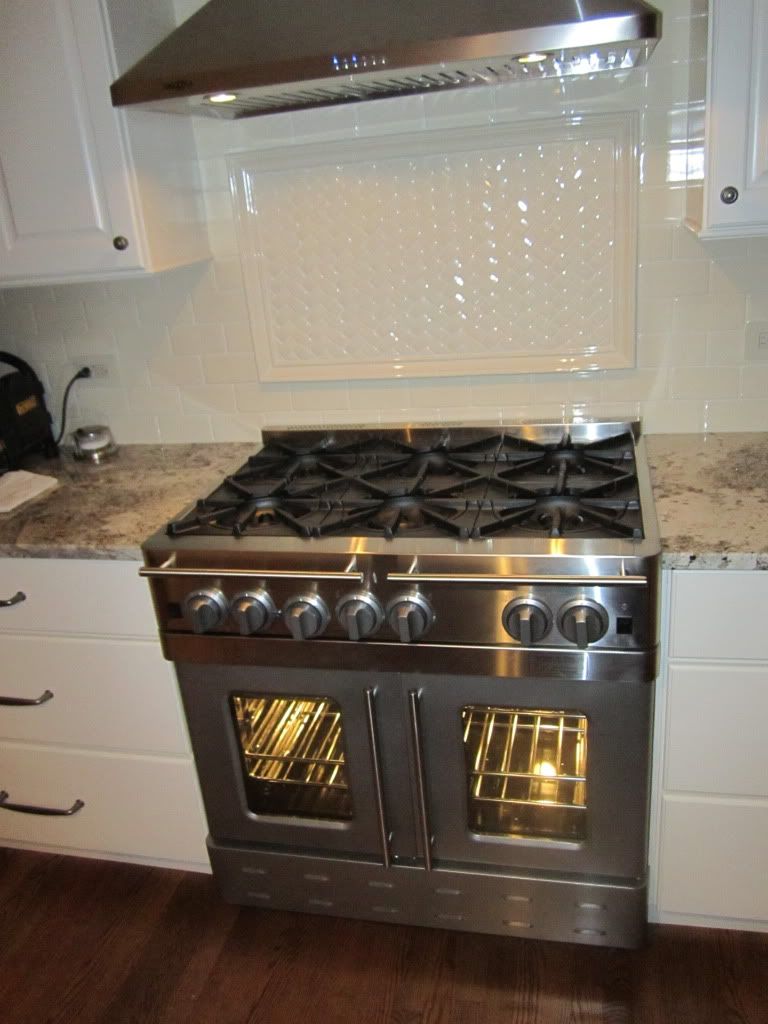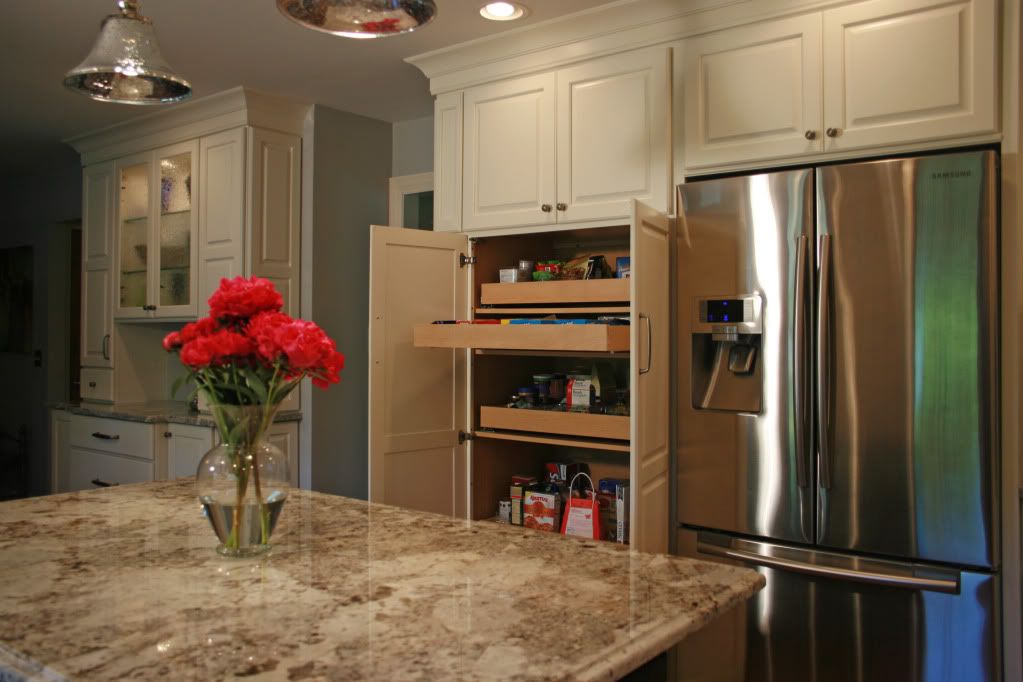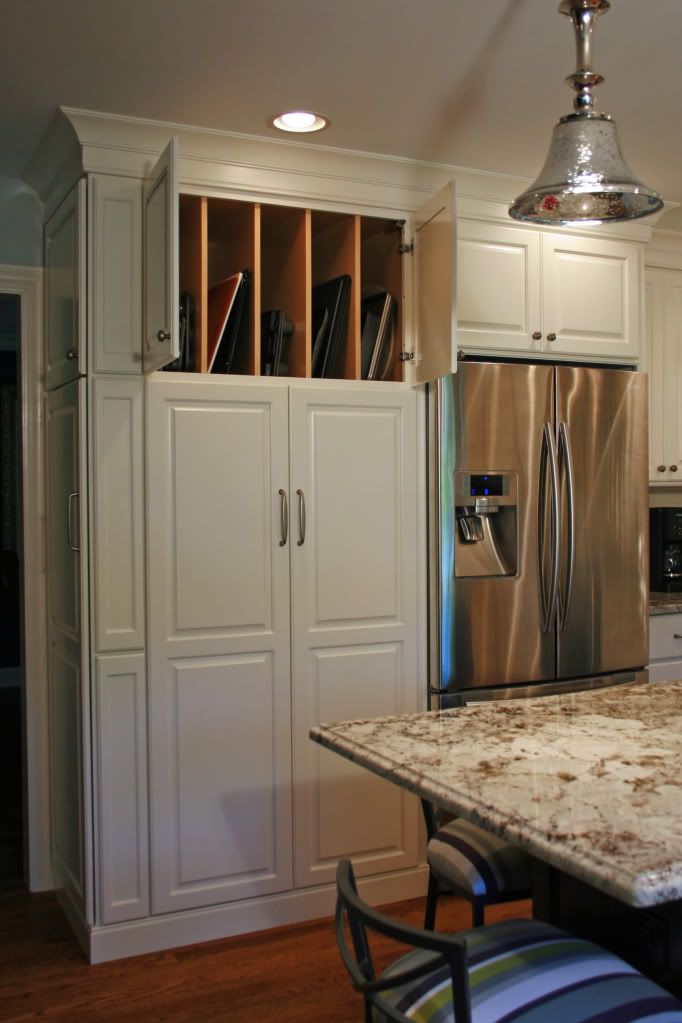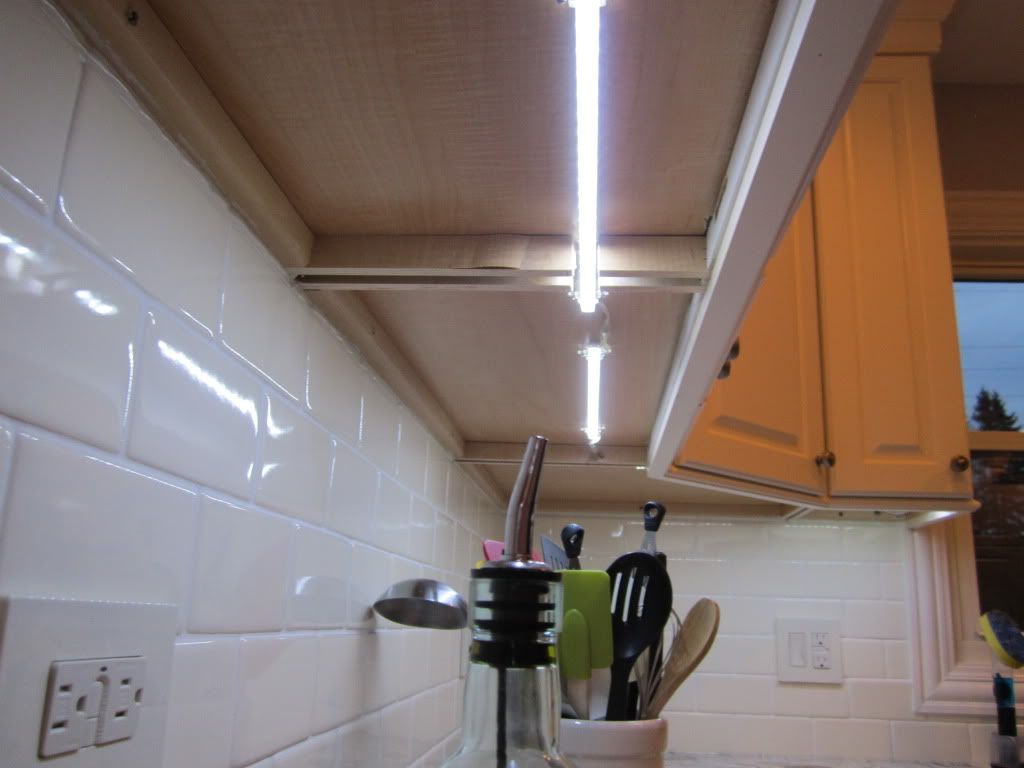 I absolutely love our granite! It's White Alaska and none of the pictures do it justice. There is so much happening in this stone.
I didn't think I could love a sink as much as I do this Blanco Silgranit in Truffle. Will never go back to a divided sink again.
As for the details, here they are:
Details/Specifications for Kitchen Remodel
Cabinets:
* Shiloh Maple with Soft White paint
* Shiloh Maple with Sable stain and Van Dyke glaze
* Hardware is Amerock in Weathered Nickel on perimeter and Top Knobs Aspen in Medium Bonze on island
Appliances:
* Blue Star RNB 36" Range in Enchanted Silver. Precious metal Collection
* Miele Futura Dimension Plus Dishwasher G5775SCSF
* Samsung Cabinet Depth French Door Refrigerator RFG237AARS
* Sharp 24" Microwave Drawer
* Ancona Rapido Chef 900 CFM Range Hood
Granite is Alaska White w/standard edge on perimeter and hutch and ogee on island.
Light fixture above table is Stonegate Designs Classique Semi-flush in White Linen w/Polished Nickel and above island is Argento Bell Pendants by Corbett Lighting
Sink is Blanco Silgranite in Truffle
Allegro E Kitchen Faucet in steel optik
Backsplash is Sonoma Stellar in Milky Way 3x6 subway and 1X2 Arch Herringbone in Stellar Milky Way
Paint Colors:
* Kitchen and Family Room Stonington Gray BM HC-170
* Family Room Accent Color Split Pea BM 2146-30
* Trim is custom
* Floor is stained Provincial