please, help me with finalizing layout...please??
Hello friends,
We are done with the demoing and relocating and it is time to order the cabinets. But as with everything I try to plan in my life, things don't always work out AS PLANNED (see example: going for 3rd baby, getting pregnant with twins!)
Anyway, we had some major shrinkage in our kitchen length, combined with existing plumbing stacks and ductwork which have all conspired to a change my kitchen plan, pretty majorly. I'm trying to stay positive, but I'm not loving it right now :(
Here is the plan, with measurements.
~I'm changing all lowers to drawers--debating 2-, 3-, or 4- stacks?
~Also debating whether to remove my prep sink--it's right in my fridge landing zone where it is now, and moving it over just puts it closer to my sink. I think I might just get rid of it.
~i feel like I've lost soooo much counter space, and I hate the tall pantry by the fridge, but with that ductwork behind it, it seems like my best option?
Any suggestions or thoughts or reassurances are welcome at this point!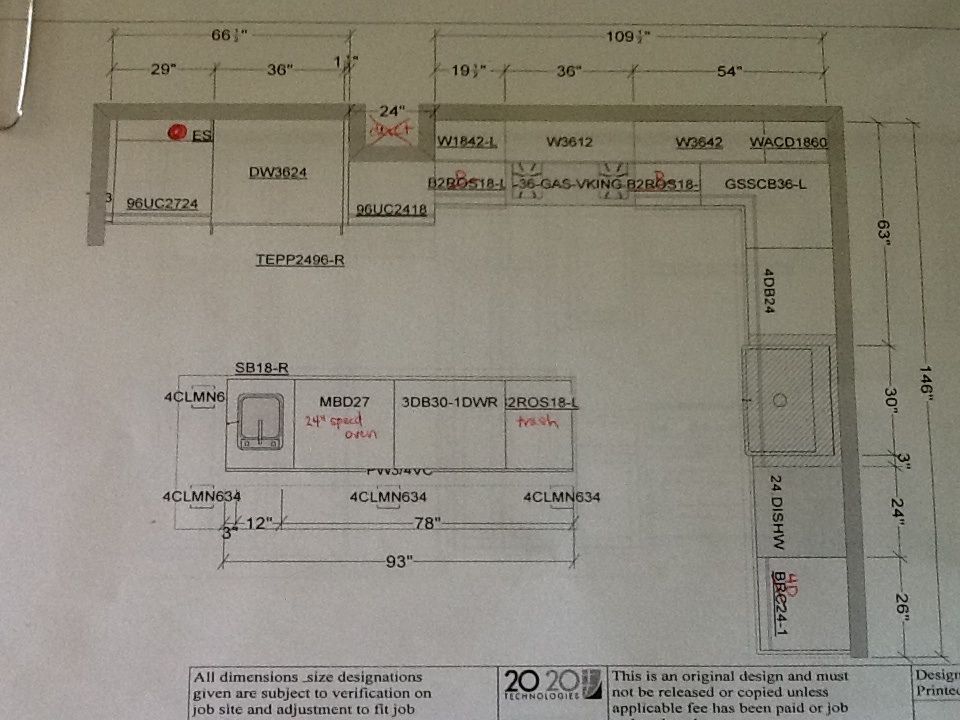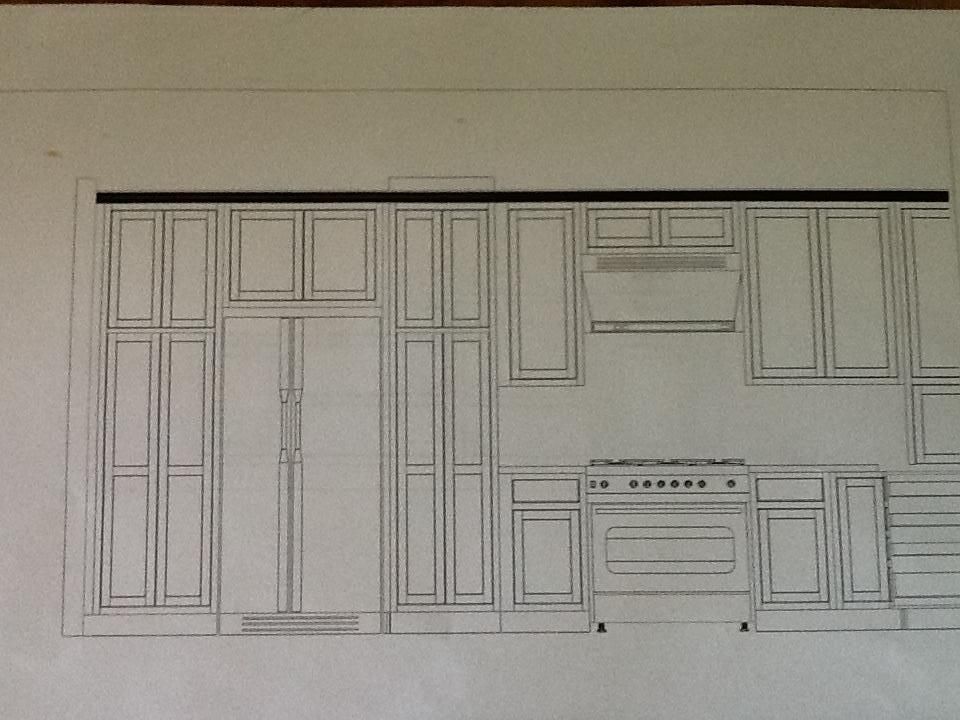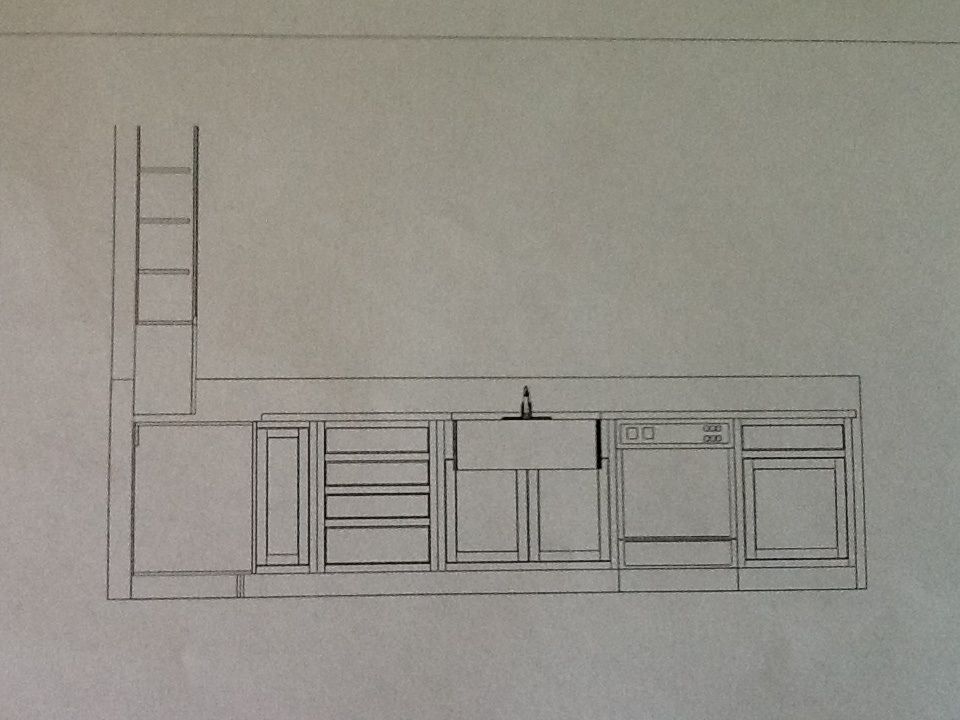 I need to make this decision FAST, to get this order in, so any immediate input will be greatly appreciated!
Thanks!!
PS--we have a 36-gas range and range hood already, have ordered a 24" miele speed oven, and are using our existing DW and fd fridge, standard depth.