Finished Finished! Rancher Remodel, dark to light! (tons pix)
We are done, we are moved in.....after 17mos living with my mom and enduring living out of cardboard boxes! Love love love my new kitchen!! Thank you to all of you who deeply inspired me (redroze,elizpiz,rm,theanimala,segbrown,many many more!), and I hope you don't mind that there's a piece of each of your kitchens that I copied because I admired it so much. I learned so much by lurking, reading everything then finally posting.
THINGS WE LOVE:
--Our cabinets were so reasonable and they work beautifully. We LOVE Precision Cabinets! Their install was immaculate and perfect. When we had a glitch with the warming drawer, they fixed it perfectly! While I couldn't afford every "bell & whistle" inside the cabinets, I love them.
--White Princess honed. It's gorgeous and I no longer have the OCD urge to constantly wipe my counters (our old granite was polished). I also love my backsplash done in the same material--I am attracted to visual simplicity so couldn't pick a tile :)
--Cheap dishwasher. Paid $500 and we love it.
--Deep cheap sinks. Our main Ebay sink is awesome($500)! Love the 10" big single bowl. The island sink was cheap too, and is the perfect size, $150.
--White everywhere and one big room. Not for everyone, but my DH and I love the big open light-filled room. Far cry from the dark rancher that it was. We tore down two walls and raised the ceiling.
--The soapstone buffet. It was a remnant piece and I love that it doesn't match the rest of the kitchen. Sets it apart and boy does the texture feel nice!
--The papertowel niche. Not important, but I like that the towels are off my counter and totally accessible.
--The two hidden cabinets in the island near the stools. All my Xmas dishes, Thanksgiving platters and everything fit in here!
THINGS WE WOULDN'T DO AGAIN:
--The Vent Hood: Modernaire was a NIGHTMARE to deal with here in the NorCal area. You have to go through a distributor who will upcharge you $2,000 to order a hood. Modernaire won't sell directly to anyone who is in the area of one of their distributors. The rep here was a complete idiot, ripped me off and in the end didn't deliver what I had ordered. I had to then hire someone else to fix the goofs. Not worth it!
--Order our range through AJ Madison. Total pain to get this stove delivered. The rest of our appliances came without a hitch but the delivery of the range was a disaster. They refused to deliver it until we had a concrete pathway, but our city had some issues with solid pathways and the runoff, etc. Had 4 delivery dates and they turned around each time and refused to bring it in the house. In the end I would have purchased this through our local store (there was no discount on this by buying on internet, unlike the other appliances).
THINGS WE STILL NEED TO DO:
--Help me pick kitchen table chairs! Those pictured are folding chairs for holidays. Our old ones were falling apart, so we ditched them in the move. What should I put there?
--Shades ordered and we are waiting for them to come and be hung.
--The stools (CB2 Vapor) are too tall and we need to have the legs cut down. They only come in 30" or 24" and one is too tall and the other is too short. Sigh.
THE DETAILS:
CabinetryPrecision Cabinets, Brentwood, CA; painted in stock color which matches Simply White
WallsÂBM Simply White
Kitchen CountersÂWhite Princess granite, from DaVinci Marble & Stone in San Carlos, CA, with 2.25" mitred square edge
Buffet CounterÂBrazilian Black soapstone from Texeira, SF, with no edge finish
Door and Drawer PullsÂTop Knobs, Square Pulls, Polished Chrome; ordered off the internet
Main SinkÂEbay purchase 36" SS Farmhouse w/apron front , single bowl, flushmount
Island SinkÂDawn 19X17 single bowl, undermount
Main FaucetÂBlanco Meridien Semi-Professional in Brushed
Island FaucetÂSantec Penza pull out in Brushed
RefrigeratorÂElectrolux WaveTouch; ordered off Homeeverything.com
DishwasherÂWhirlpool Gold Quiet Partner III; ordered from AJ Madison
Microwave DrawerÂSharp 24"; ordered from AJ Madison
RangeÂViking Range w/6 burners and griddle; ordered from AJ Madison
Hood Modernaire custom hood
Trash CompactorÂGE Profile in SS; ordered from AJ Madison
Warming DrawerÂKitchenaid Architect Series II; ordered off Homeeverything.com; panel from cabinet co.
BacksplashÂWhite Princess granite
WindowsÂSemco
Flooring-DuChateau pre-engineered floors in Lugano
Big Slider DoorÂCustom made 10Â bypass doors by McFarland Doors, w/custom screen
Island PendantsÂHudson Valley Pelham 13" ordered from Butler Lighting
Breakfast Table PendantÂRound 26" linen chandelier by Restoration Hardware
Buffet SconcesÂBoston Library Sconces by CircaLighting.com
Before: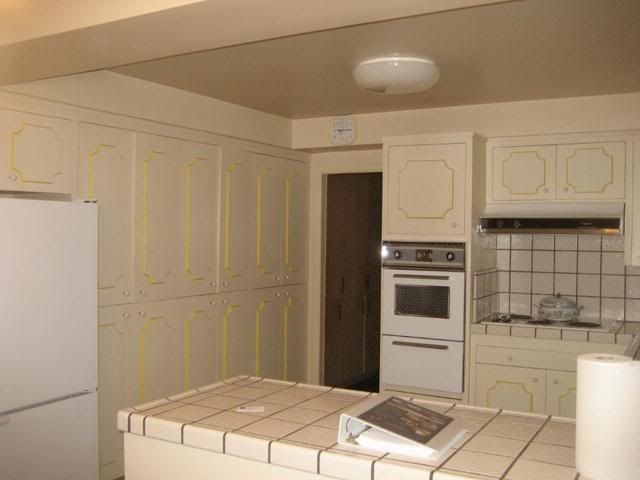 Family room: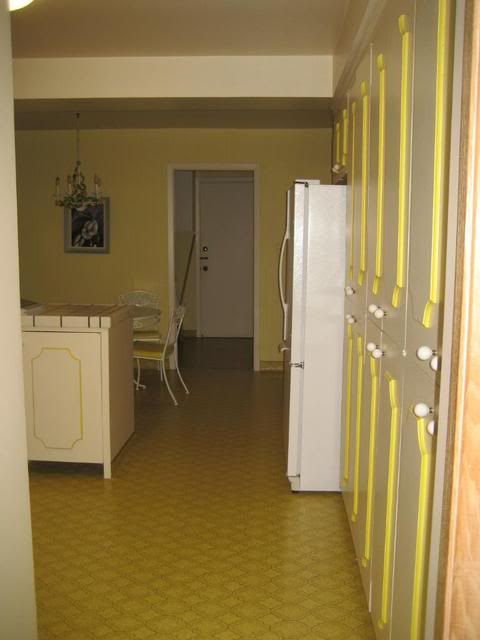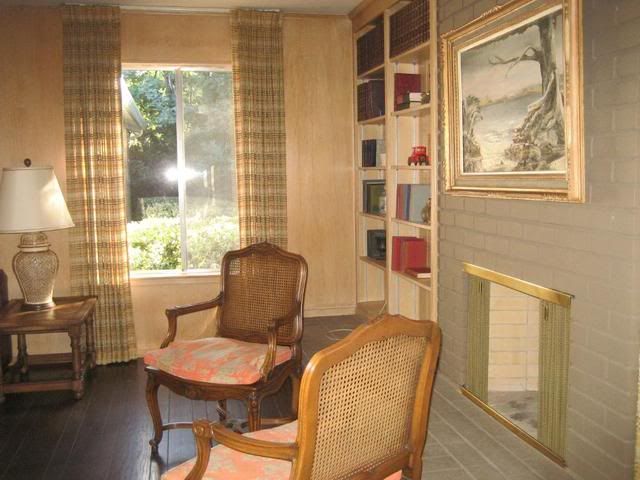 After: