Corian Witch Hazel Countertops are in!!!
I have been anxiously and very unpatiently waiting for this day and it finally arrived. The fabricators showed up at about 8:30 this morning and 3 hours later they left me with beautiful, beautiful counters. Corian may not be a popular choice here on GW but I'm super happy with my choice and love the look and feel of them!
Trebuchet...I have included a few pics of what I think show the excellent workmanship. I think they did a fantastic job and I would like to hear your opinion.
First an overall pic...I tried to get as much of the kitchen in one shot as I could...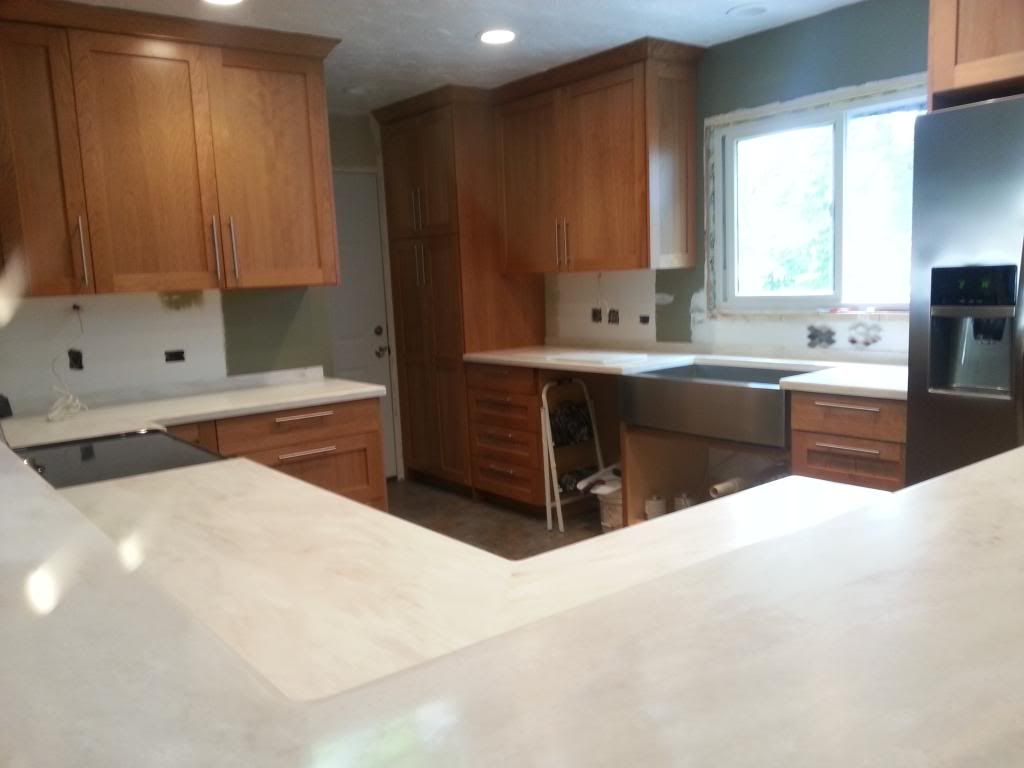 Then to the left of the range and looking towards the front door...

To the right of the range...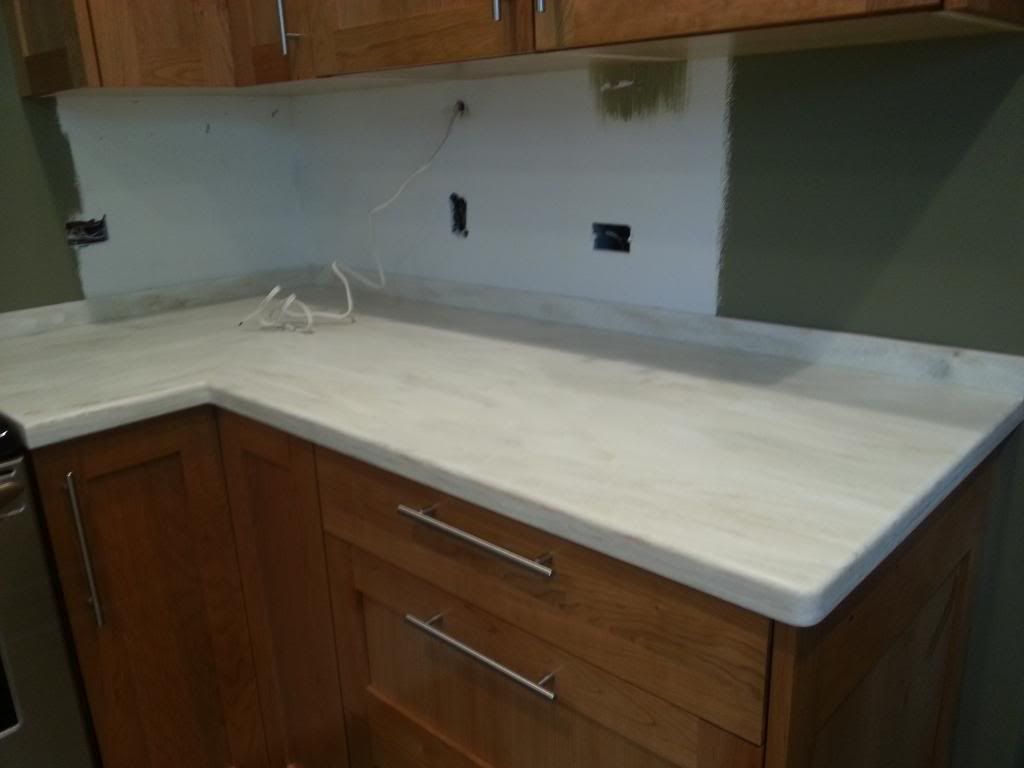 Sink run...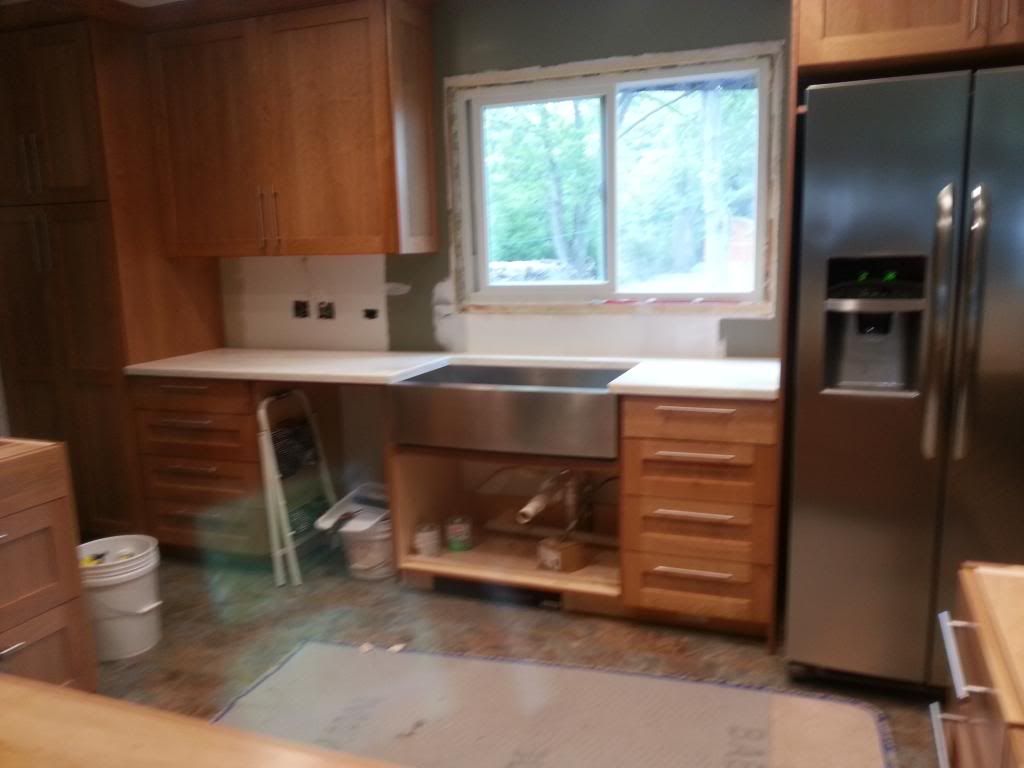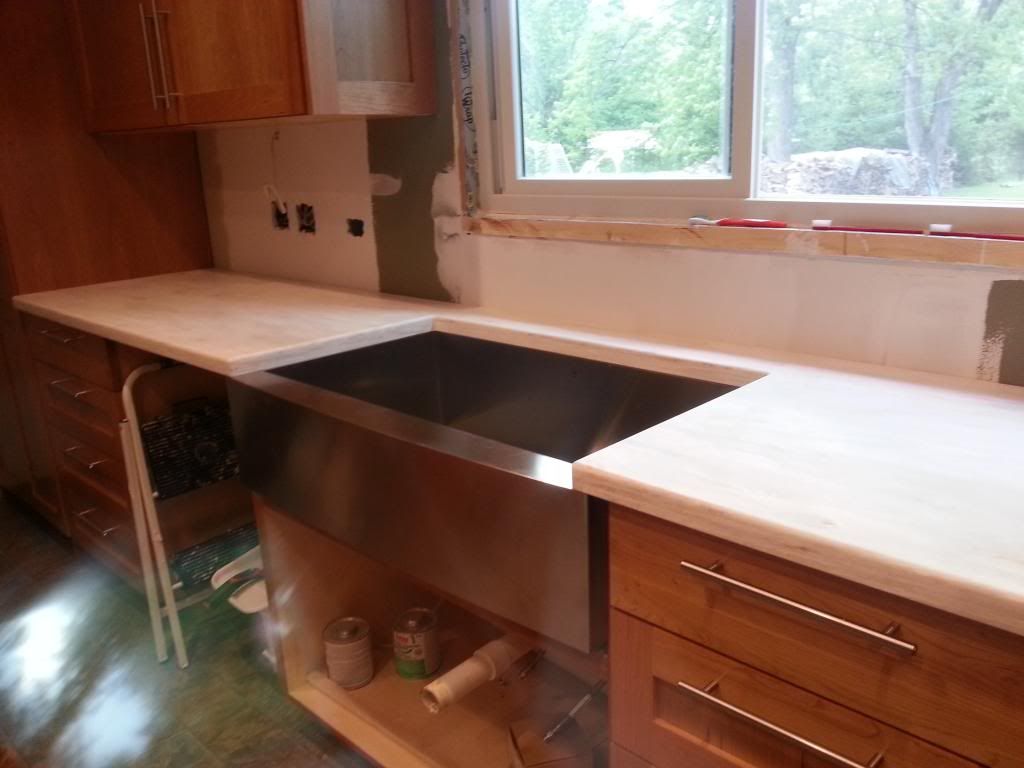 Pics of the sink reveal and transition from counter to sink...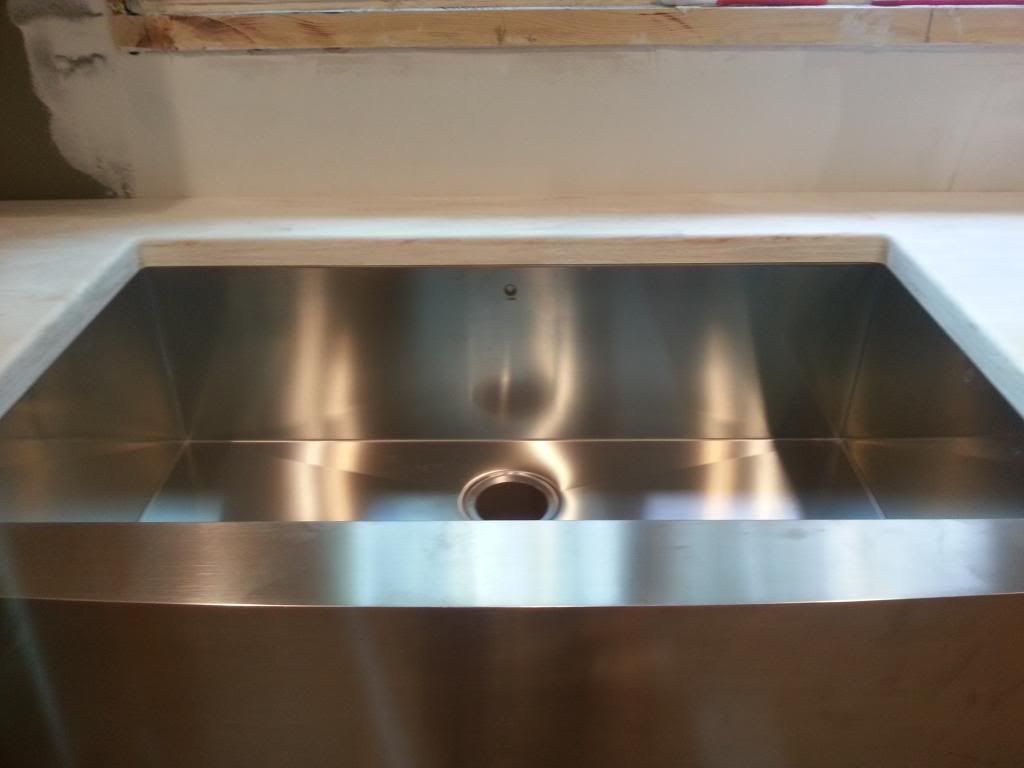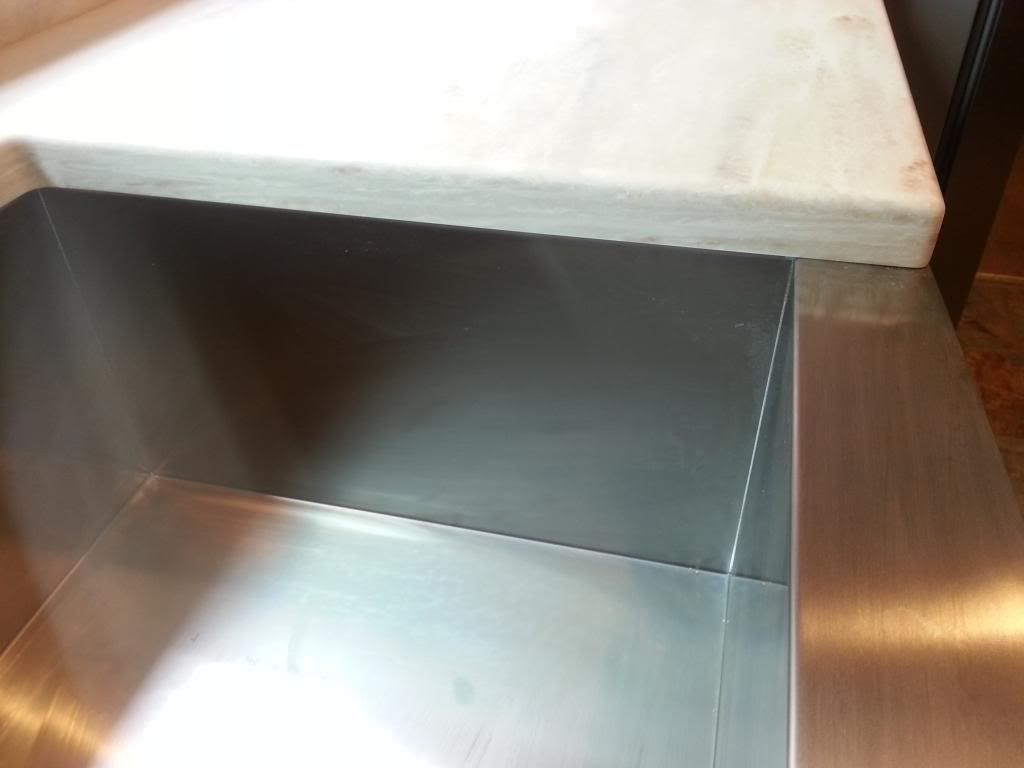 Seams...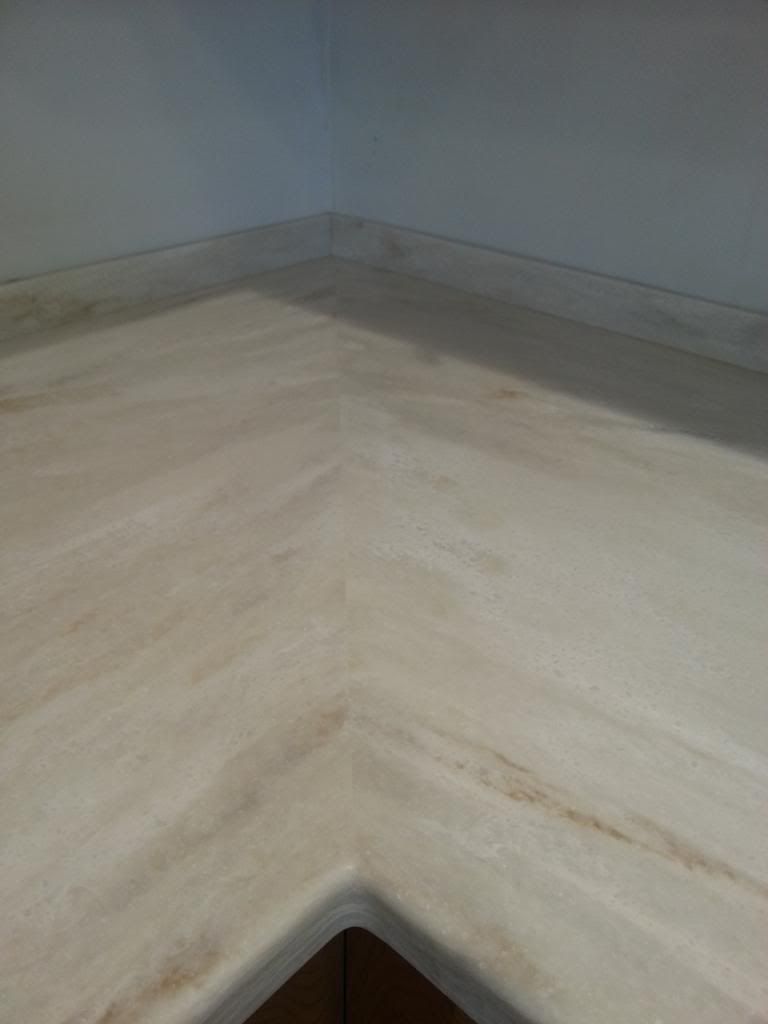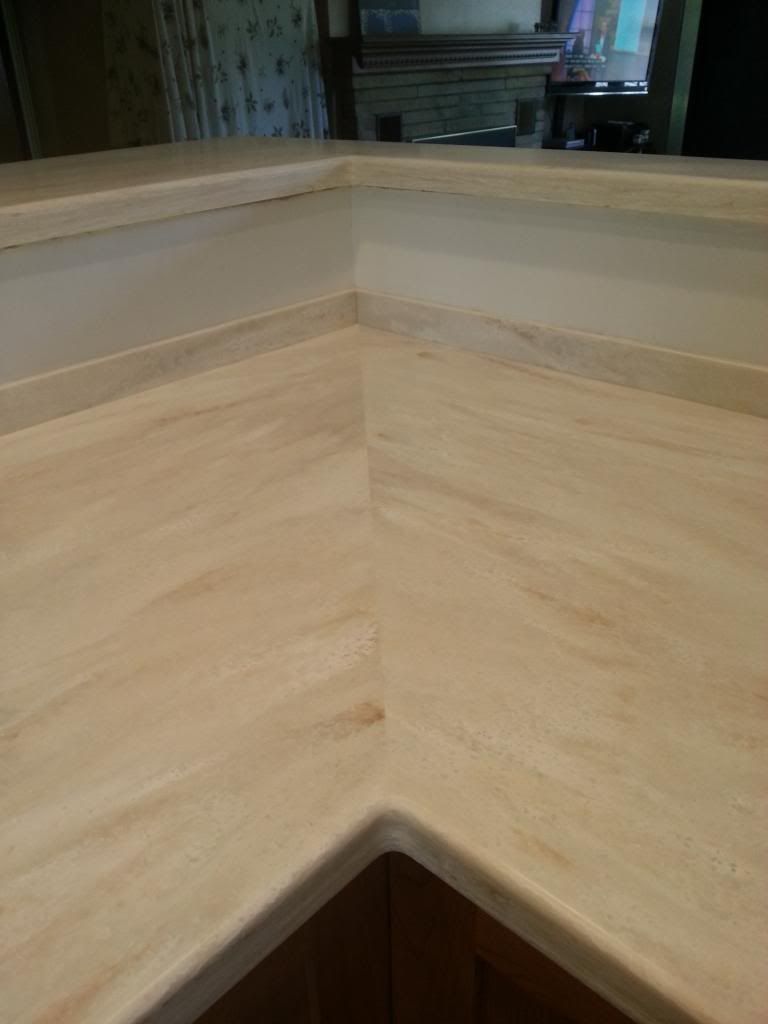 This post was edited by dcward89 on Thu, Jun 12, 14 at 12:58