My Whitehaven Sink
I love it and so does my DH. It is so roomy and easy to use. It is designed to drain so well. Easy to keep clean.
We didn't get the sink grate for it. I hate cleaning metal grates. We got a small Oxo mat and it works great.
We also started using a natural sponge to wash the dishes. What a great improvement over the man made sponges! Really, try one!
We do not have a dishwasther and so everything is hand washed.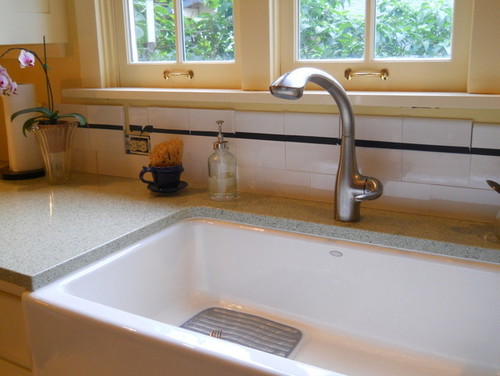 Here is a link that might be useful: mat
This post was edited by donaleen on Sun, Jun 16, 13 at 12:55