Help me get a 'handle' on things!
Here are some photos of my almost done kitchen - I still need to do the backsplash, put in the sink/tray front, choose glass for the doors near the frig AND handles -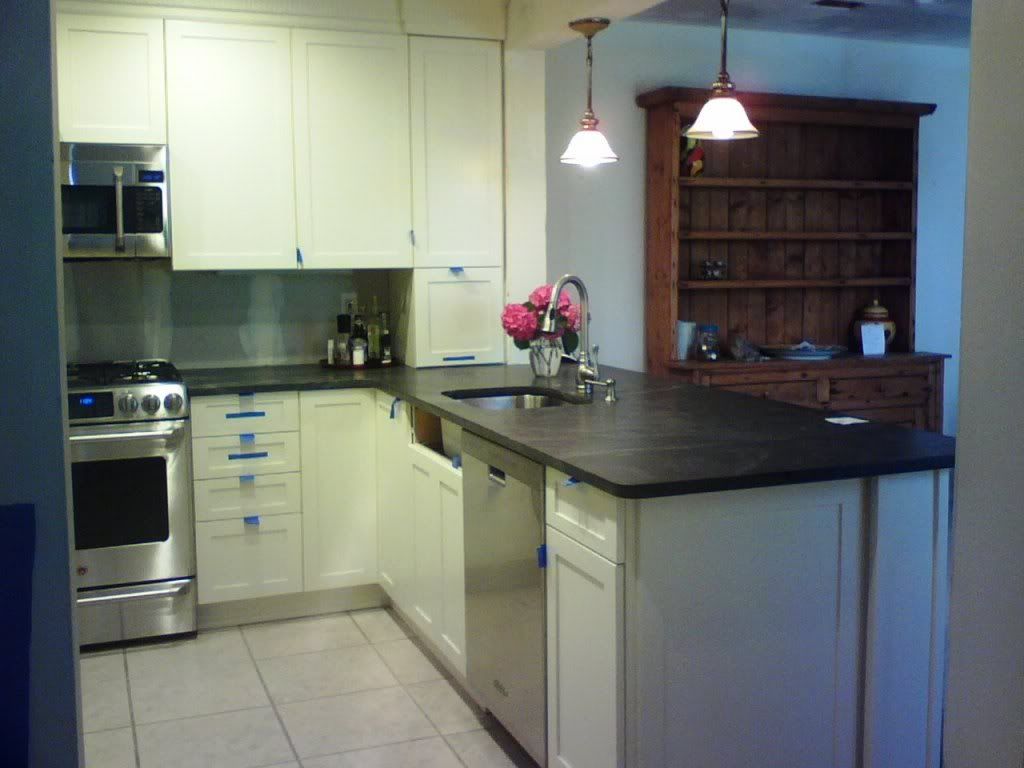 Does anyone else find that choosing handles is traumatic - the thought of drilling holes into the cabinet is like putting that first nail hole into a newly painted wall.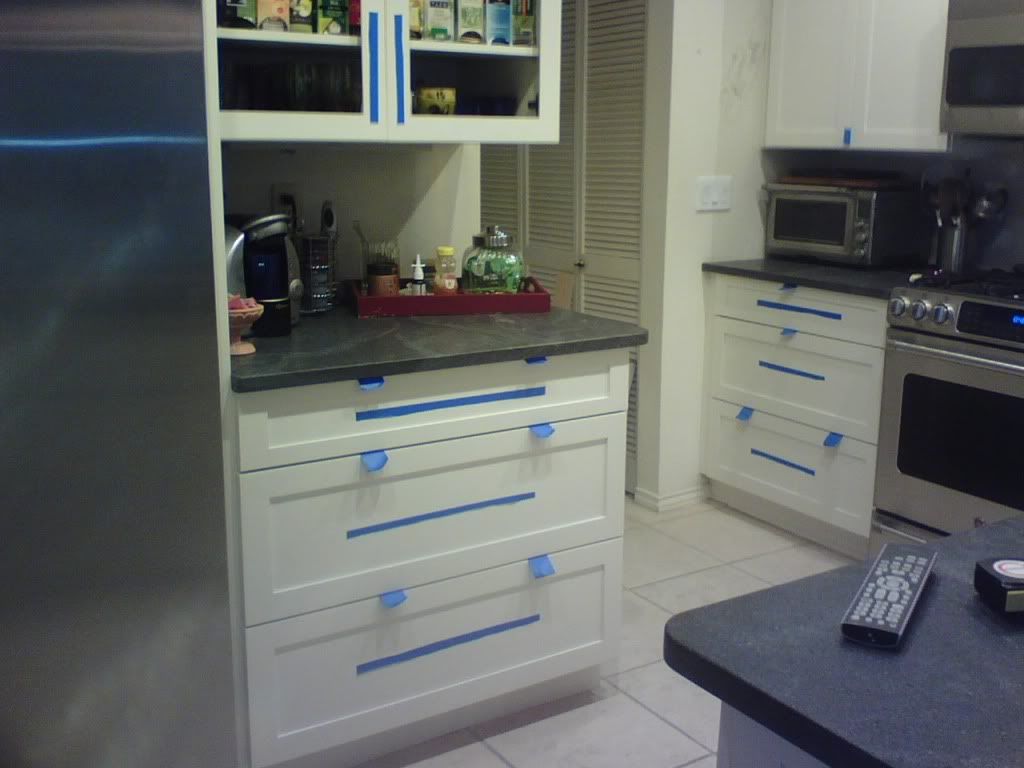 I like the cleanness of the European style bar pull but I'm not sure about sizes especially in the sink area. What do I do for the 6" spice pull out in between the super Susan in the left corner and the sink base and 15" cabinet to the right of the dishwasher?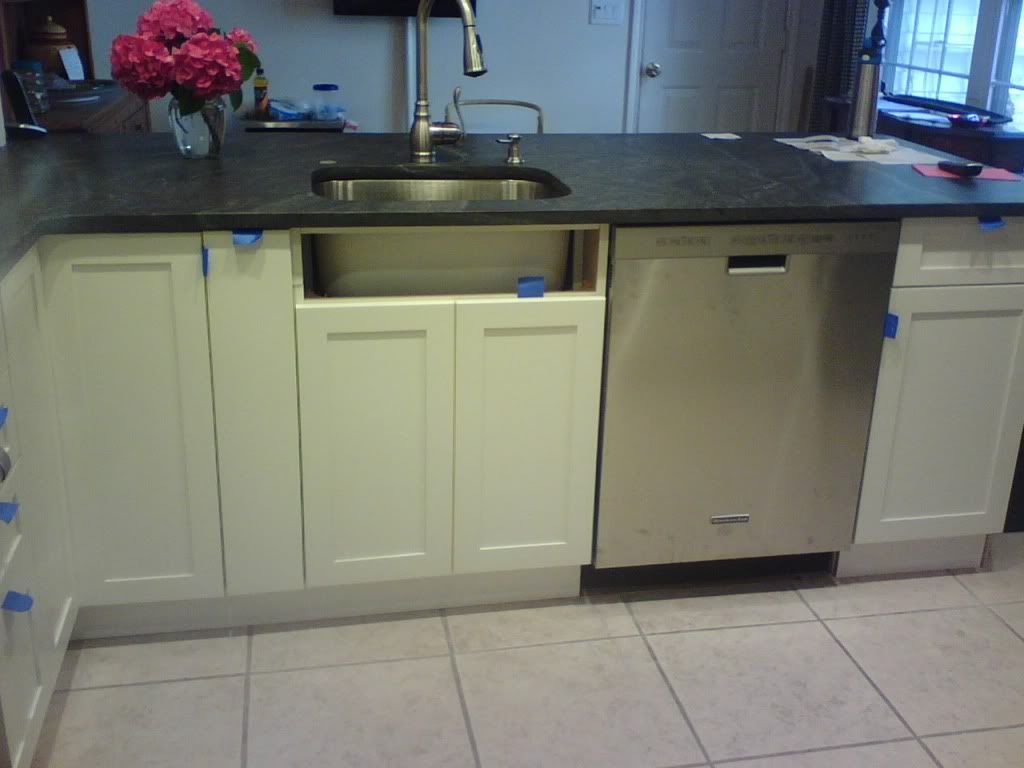 I thought of doing a 6" horizontal pull on all the 15" drawers and the same size handle done vertically on the 15" base, the 24" doors under the sink, and maybe the super Susan. Maybe a 9" handle across the sink/tray but what to do with the spice pull out? It's only 6" so should I look for a tiny pull or look for a knob? Would only one knob look silly?
Should I mix in some knobs in other locations? I was ready to order pulls in 6", 12" for 30 inch drawers, 17" for 36 inch drawers, and a 9 1/2" for the 2 glass doors. Now I'm not quite sure it's the best choice.
Here is a link that might be useful: TopKnob Hopewell Bar Pull