Feedback on materials
Hi,
I don't have all the samples yet but we are roughly thinking about this for materials:
Floor: Natural maple
Island counter: End grain walnut butcher block
Island seating: Stainless steel
Surround counters: Stainless steel
Kitchen cabinets: Ribbon Sapele
For the shelving around the fridge, we were considering using a matching walnut to the island but that would be edge grain.
Do we have too many woods? We are trying for a contemporary look.
Thanks for any advice!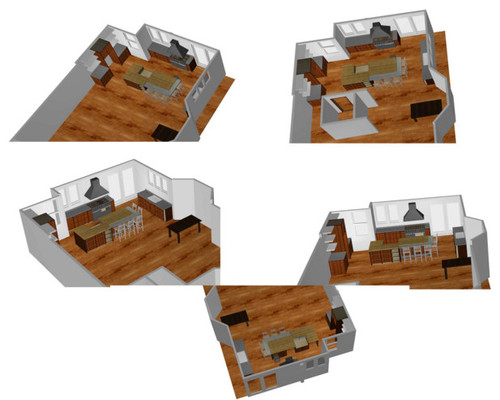 This post was edited by n123 on Wed, Jun 26, 13 at 9:42