Travertine vs Porcelain - Help Me Choose? - Pics
Ok, I have narrowed down my backsplash tile choices to a Mexican Travertine or a Porcelain tile with a natural stone "look". Would appreciate input from everyone regarding which tile you think would be a better match for my granite and cabinets.
I am leaning toward the Travertine but it is much more expensive and I suppose a little more maintenance involved with the sealing every year. I have never had natural stone tile before so any advice or tips on the pros and cons of Stone vs Porcelain would be appreciated also. :)
Oh... and the sample tiles are 4x4s but I will be using 6x6 tiles.
Desert Cream Imperial Mexican Travertine - FloridaTile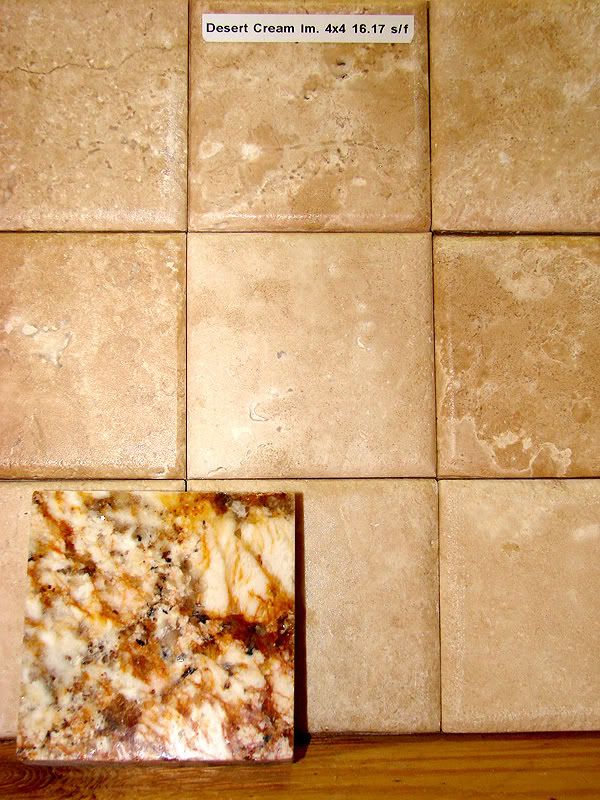 Ankara Porcelain Tile in True Beige and Noce - FloridaTile
This is my granite next to a cabinet door.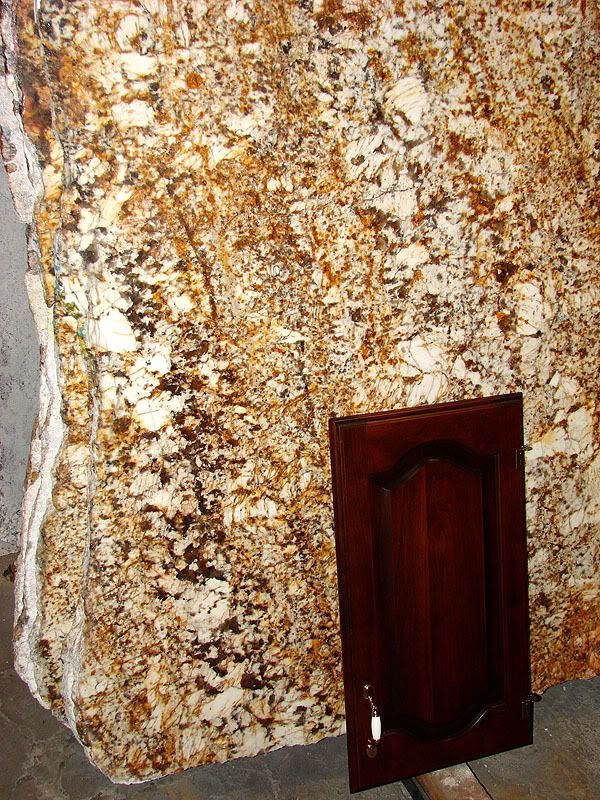 I appreciate your input and suggestions!