Our New sort-of vintage White Kitchen finished
Really a lurker here but read often and gained to much knowledge so thank you all for your posts.
Some people may think our kitchen looks like the "before" picture . . . but we love the vintage look with all the modern conveniences we have now. We closed up an unnecessary door to the living room and widened and moved the opening to the dining room so we could gain space to move the refrigerator and have 6' of pantries.
Love our soapstone counters and sink. And we added more modern stools to give it some contrast. Just having space to move around has been fabulous. It's only been a little over a week so we're still adding touches to it and getting used to where we store things.
Overall kitchen:
View from the deck entrance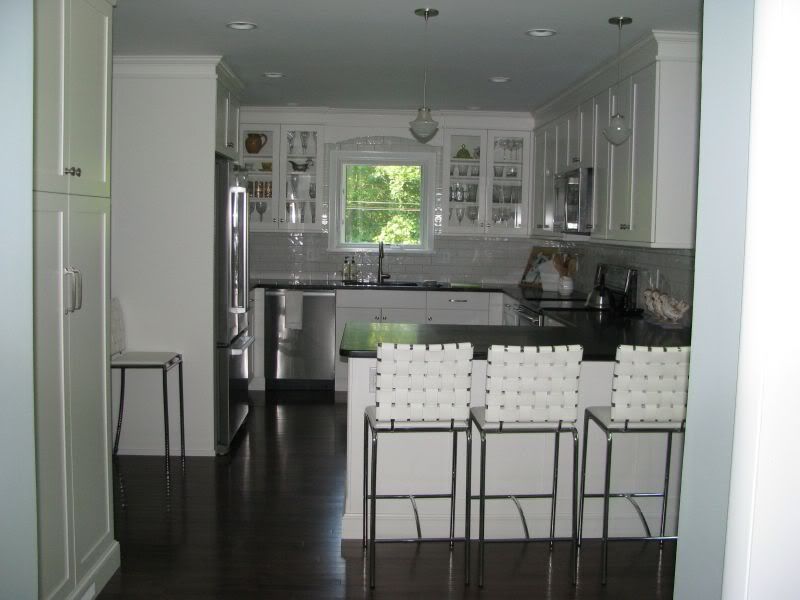 View from the new dining room opening: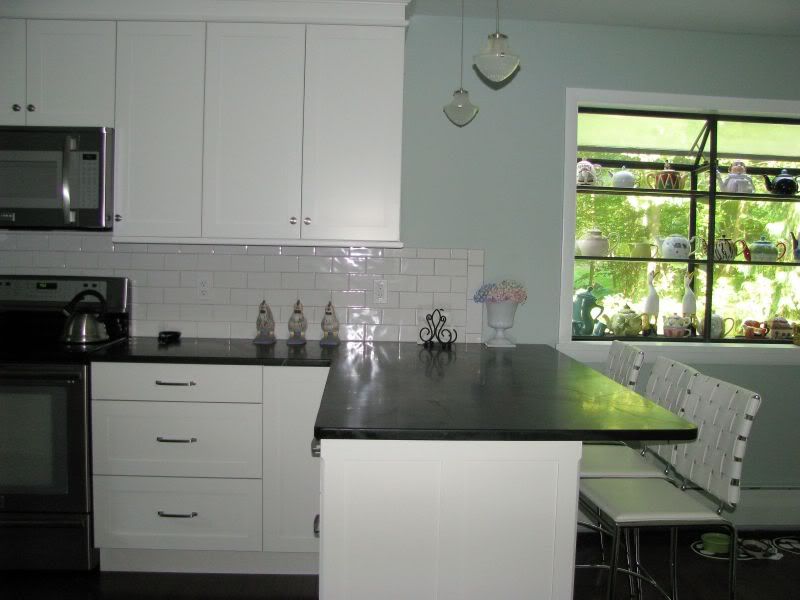 We love the Anastacia Soapstone we used: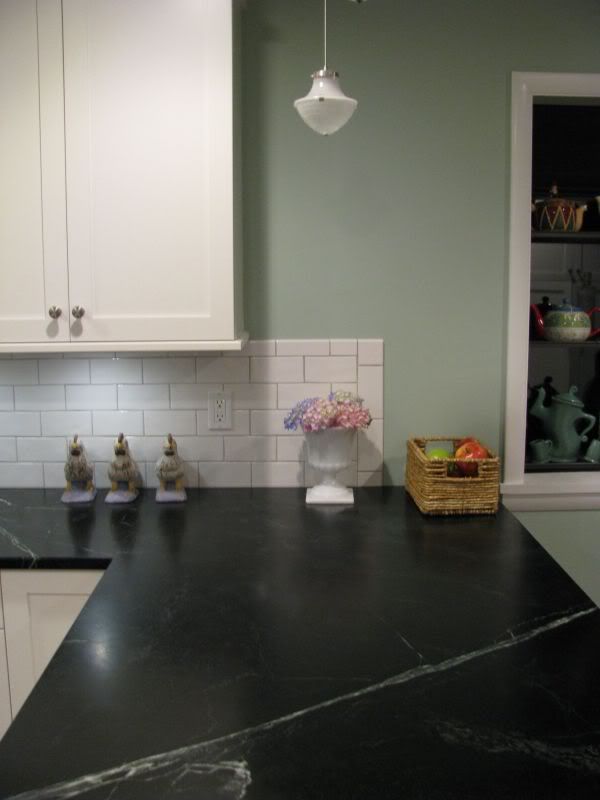 Last minute decision to make a cabinet to hold my cookbooks was a good one:
Our soapstone sink: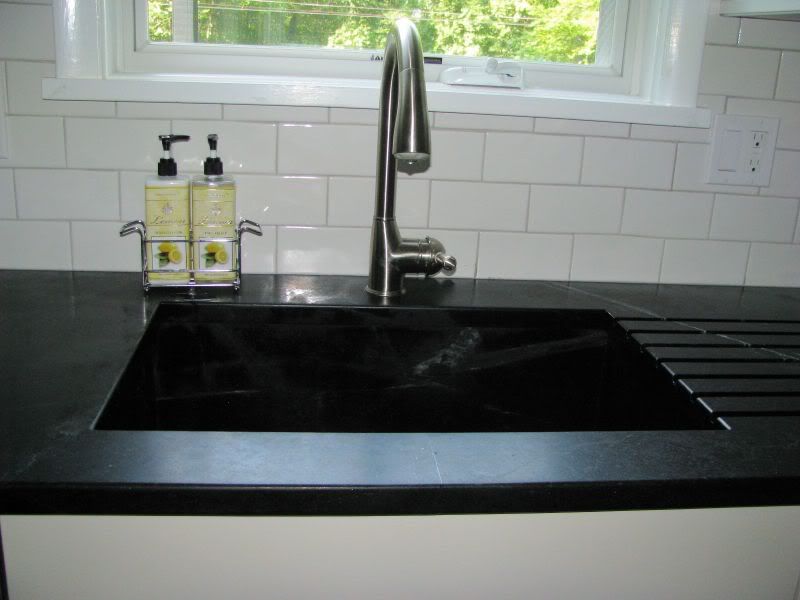 Best thing we did was closing a door to make room for the pantries with rollout drawers: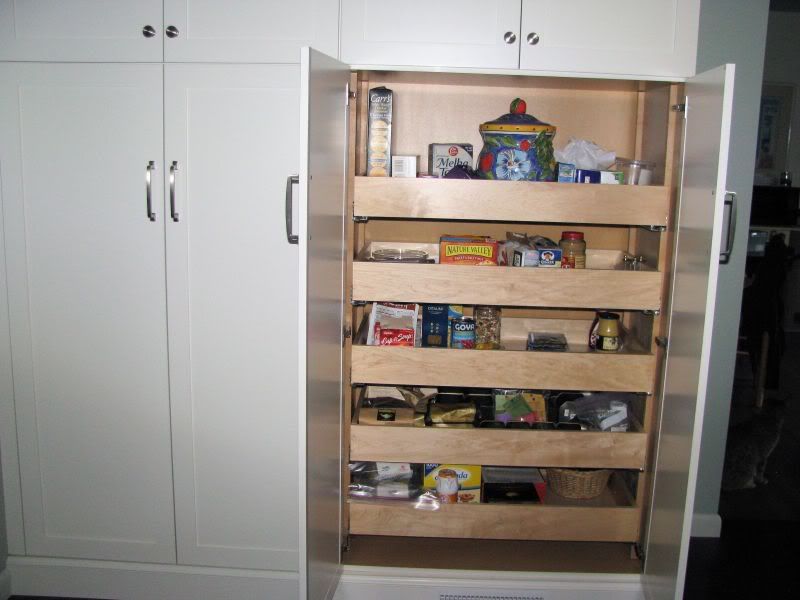 Mini pendants from Wilmette Lighting: