How to do an inexpensive temporary kitchen makeover
Here's my dilemma. I've got an awful postage stamp sized kitchen. It has truly horrible brown "marbleized" walls and countertops, crappy cabinets and a stove/range that works but is very old and cosmetically ugly (peeled paint, etc) I will be renovating the whole house in two or three years but really can't stand the thought of living with this kitchen for that long. I have no room to cook, and no dishwasher (for lack of space) and it's just plain ugly and depressing and doesn't work for me in terms of simple functionality. HELP! What are some inexpensive DIY things I can do. For instance, if I tear off the brown formica can I just cover it with something else or do you have to replace the whole counter wooden structure? The cabinet doors are ugly too. I want to spend money on the renovation in a few years and don't want to throw money away on this temporary fix.
UPDATE... PHOTOS!
Here are a few photos of the kitchen. Sorry my camera flash isn't working so had to rely on natural light. Most everything is vintage 1980's. I changed out the stove vent top and the faucet. I would LOVE a dishwasher. I left this morning's dishes next to the sink just to demonstrate that the counters on either side of the sink are always in some stage of dishes duty - to be washed or drying - and that counter space is always a wet mess.
And the space is usually much more cluttered, particularly after preparing a large meal. So the only good food prep area is that little area to the left of the stove.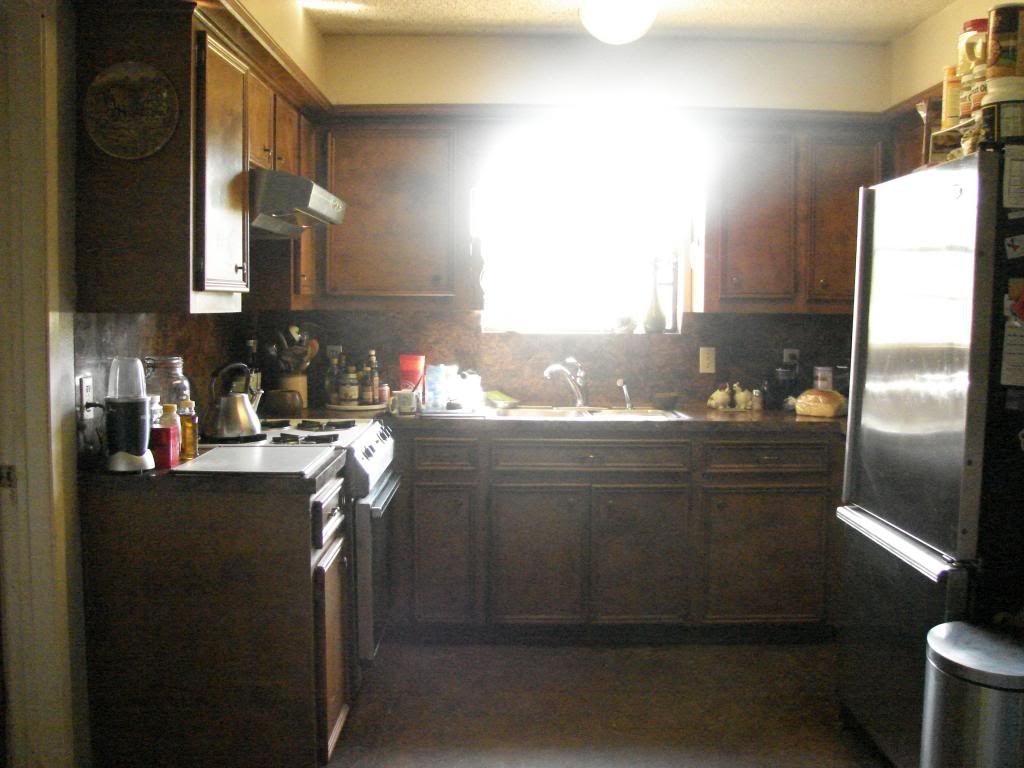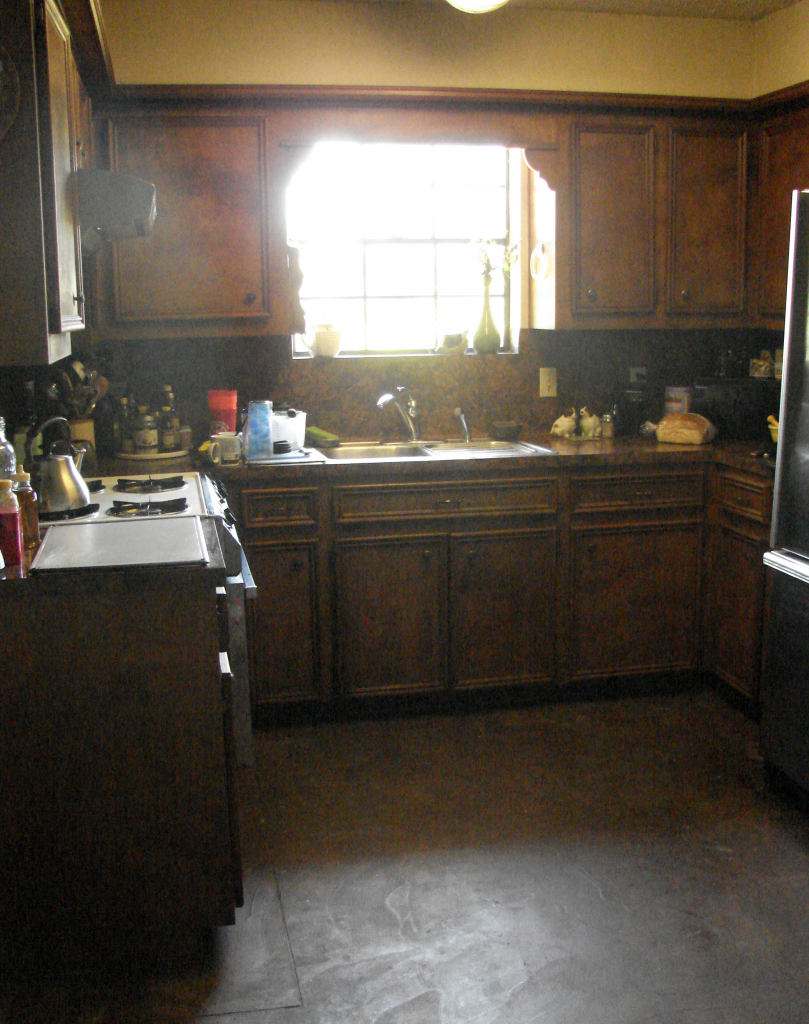 This post was edited by mrs.wiggley on Wed, Jun 11, 14 at 12:52