Kitchen budget revamp - almost complete! (jel stain!)
projectsneverend
June 3, 2008
We are probably going to sell our home in a few years, but there's a chance we'll stay, too. So our projects are tackled to try to please 'everyone' while on a budget.
This is what we started with...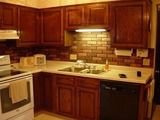 Then I painted the 'brick' and changed out the hardware...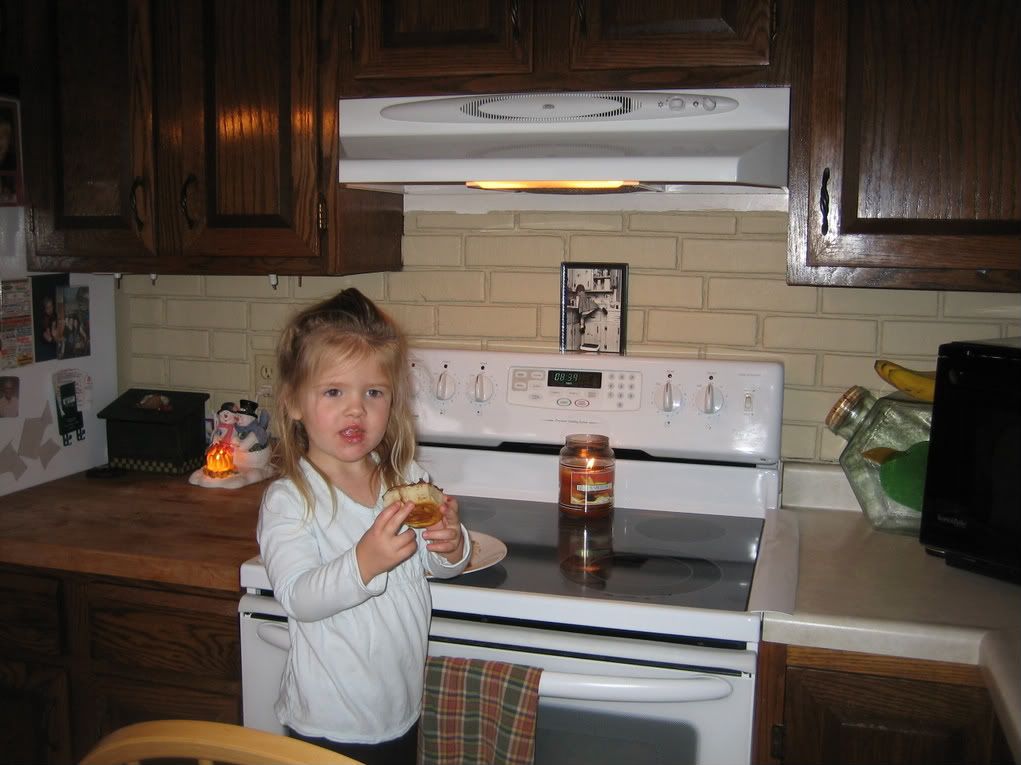 And changed out the lighting...
Then the counter tops, sink and faucet, microwave...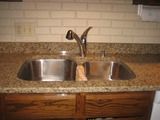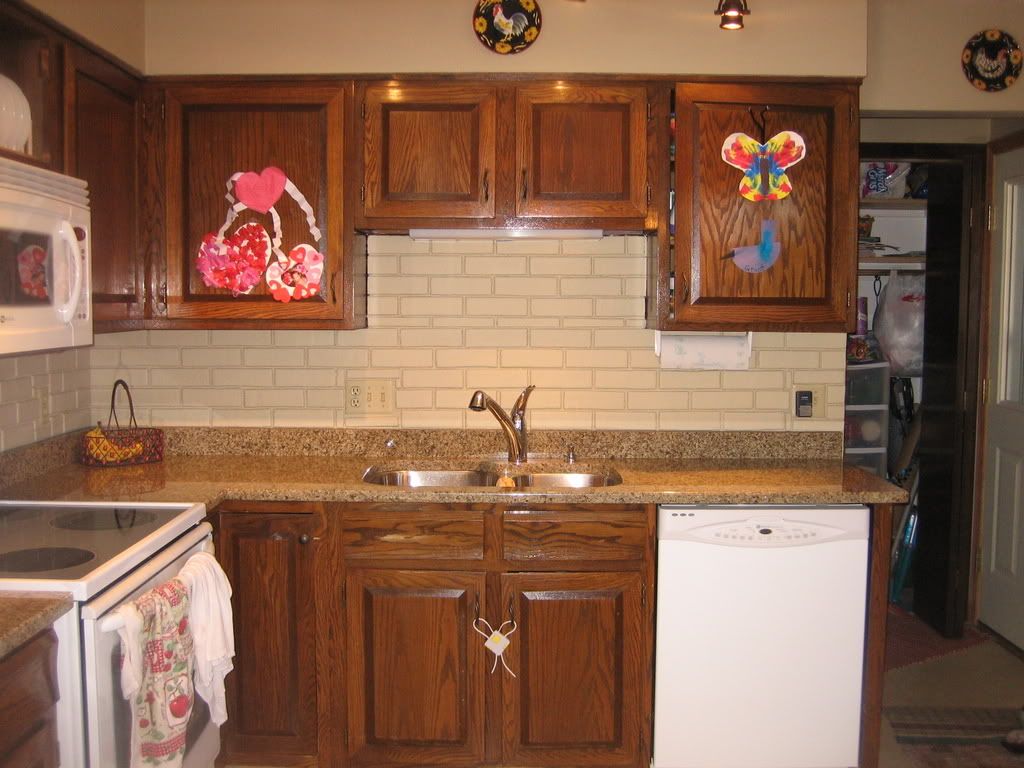 I had hoped that the new counters would make my thin, oak with veneer inlay cabinets look better. But all I saw was the competition from the cabinet grainy stripes to the granite and thought they took away from the granite. I dreaded painting, but figured that was the next step. Thanks to this WONDERFUL website, I looked into jel stain. They're not perfect, but they'll do...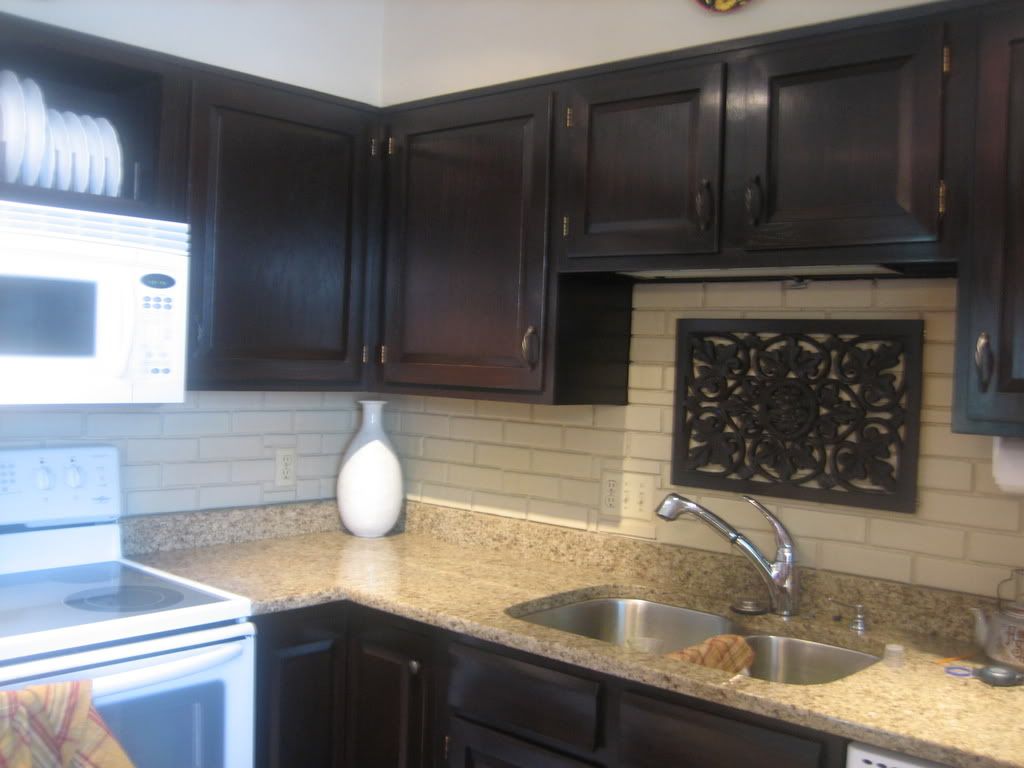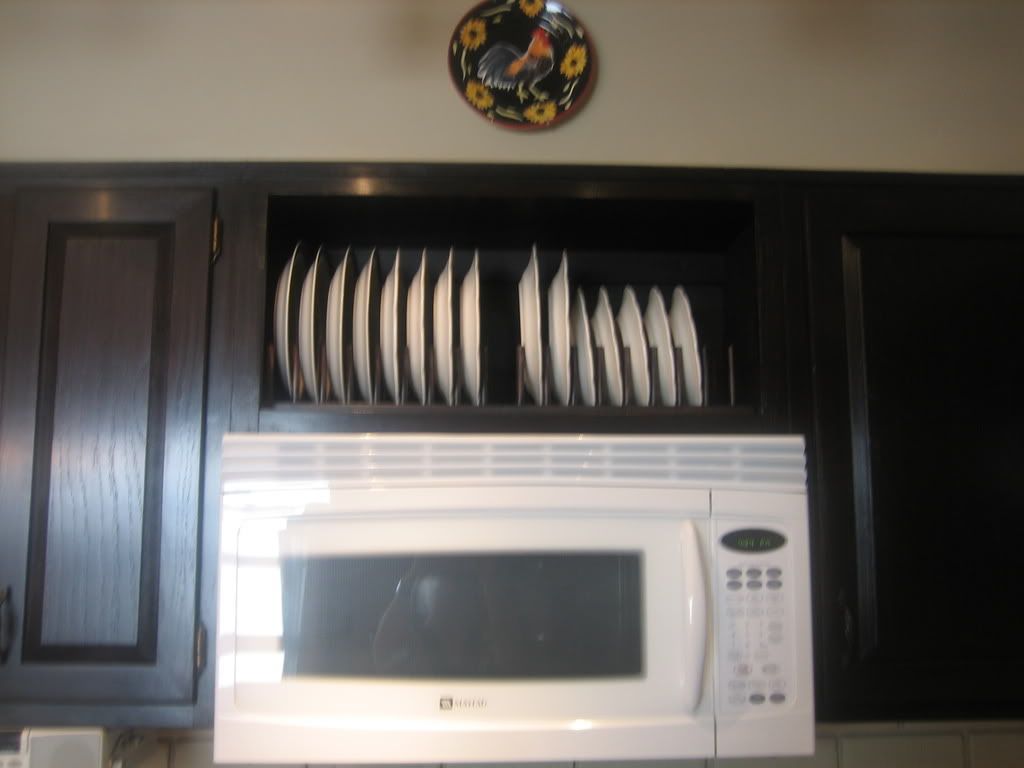 It's hard to get a 'true' photo of the detail, but I didn't want the cabinets to look painted - I wanted to see the warmth of the original stain...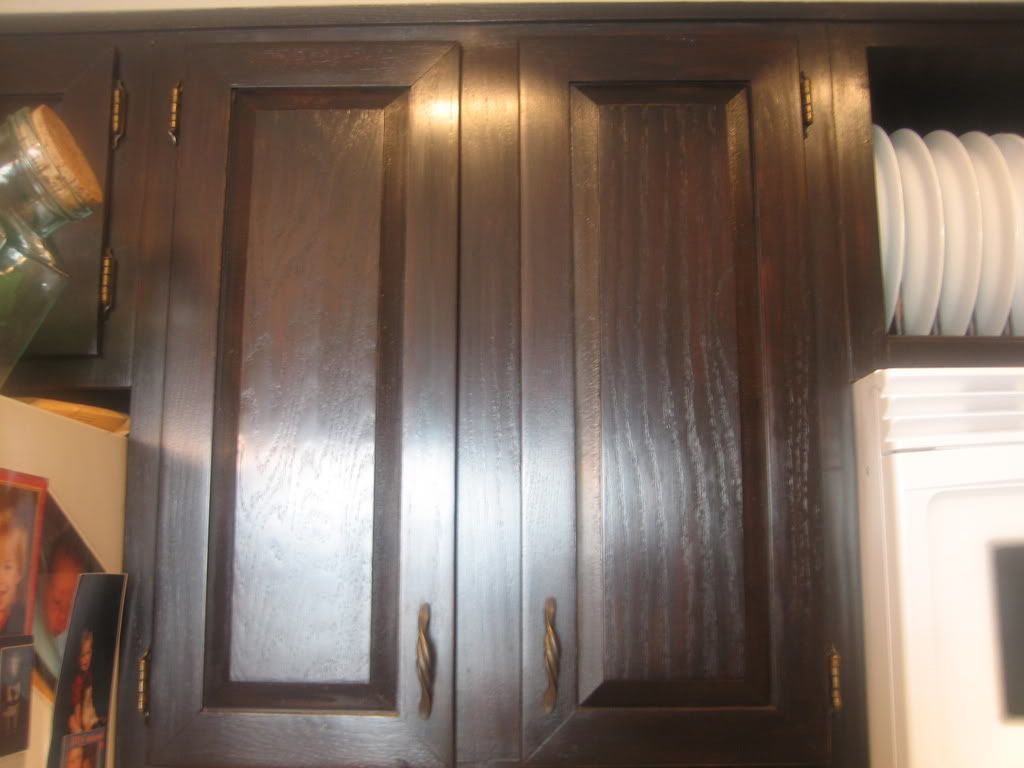 I never could have tacked this without this site so I wanted to post my before and afters to contribute. I'd still like to do some sort of trim on top of the cabs, but DH thinks they look fine so we'll see. We also need new flooring but are waiting until summer is over.
THANK YOU for the wonderful contributors to this awesome site. :)