Matching kitchen to house's architectural style
marvelousmarvin
June 18, 2013
I've read that you should try to match the kitchen to the house's architectural style so the kitchen will flow better with the rest of the house and not look as dated in the future. So, if you have a Craftsman house, you'd want to install a kitchen that's inspired by the craftsman style instead of installing a sleek, severe modern kitchen.
But, what do you do if you can't identify your home's style?
Does this house belong to any architectural style?
I borrowed a book from the library about housing styles, and this house doesn't look like a Colonial, Greek Revival, Victorian, Spanish Mission Revival, Tudor Revival, Modernist, etc...
What type of kitchen would look appropriate for such a home?
I'm confused because different parts of the house seem to suggest different elements.
The gate in front suggest a more formal kitchen: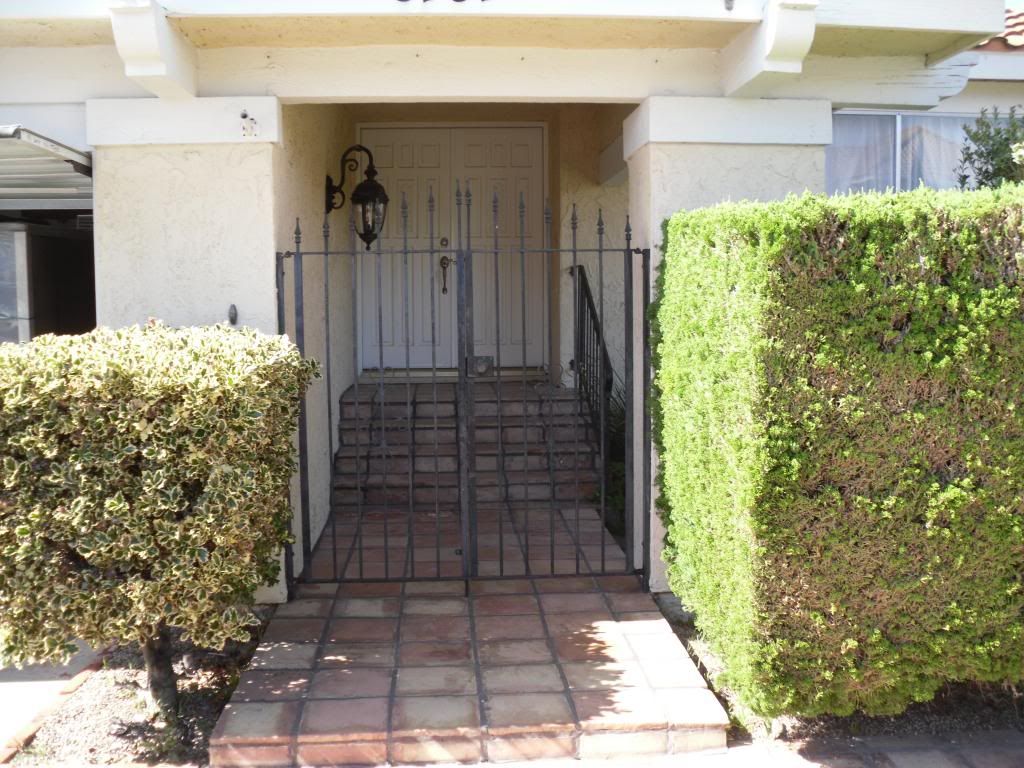 But, then the sliding glass door in the family room adjacent to the kitchen seems to suggest an informal kitchen:
And, there's also a brick fireplace in that family room.
Do you think an Ikea kitchen would be too modern for a house style like this?
This is not for my own kitchen so I don't have any particular allegiance to any kitchen style.
This post was edited by marvelousmarvin on Tue, Jun 18, 13 at 3:14