KAW: new Caloric electric stove...we moved !
trailrunnerbiker
June 19, 2013
We are living in a tiny, 600 sq ft cottage on a 1790 ten acre property in VA. It is lovely here . DH and I have had fun cooking and keeping house in our little play house. The house was the original kitchen for the main house. There is still a whistle walk between the two. The original fireplace and doors and wood floors are in part of the cottage. Very charming. The Caloric electric stove gets HOT fast ! I can't believe how quickly water boils,with no lid , for pasta. There isn't a lid :( We are making do with pots. I have an under counter fridge and a microwave hood that vents outside. We did have to disable the smoke alarm in the kitchen when we cook LOL. Even with the windows open. Here is a pic of the kitchen and then the chicken and veggie with pasta dish we made. Also a pic of the lovely garden we have to use . All in all it is a treat for this whole month. Hope you enjoy ! c
kitchen :
Sorry this image is no longer available.
my little Caloric :
mise en place essential in this tiny kitchen :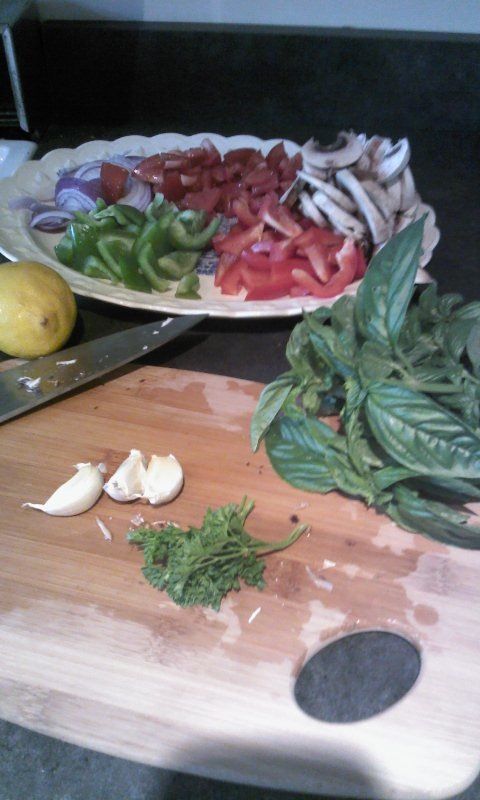 only large skillet in kitchen...just right :)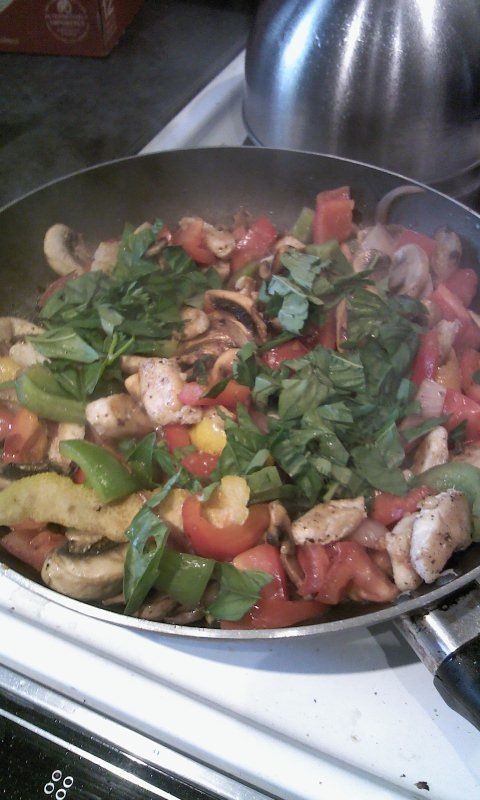 plated: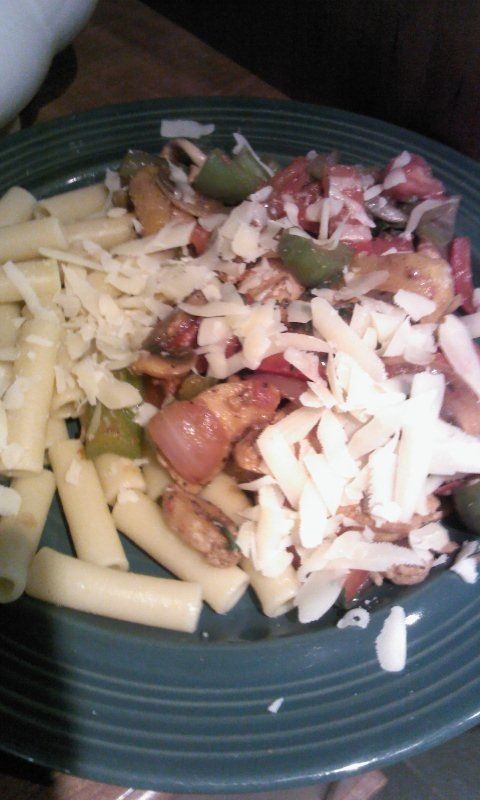 our garden for the month...( outhouse is only for show ...now :) )