Need help with colors and other details
I am starting with basically a clean slate. My kitchen is totally gutted and I am waiting on a window and the electrician to put in some pot lights and counter top outlets and convert and move the fuse box out the kitchen. I have white appliances that I plan to keep. The window in the first photo on the right is going to be converted to a garden window. The window hole you see on the back wall is going away permanently. I have a thread going on the smaller homes forum called small small kitchen and I don't really want to hash out all the details again in case some of you already read it but below is a link to my blog and you can learn more than you may want to know.
Here is what I have to work with: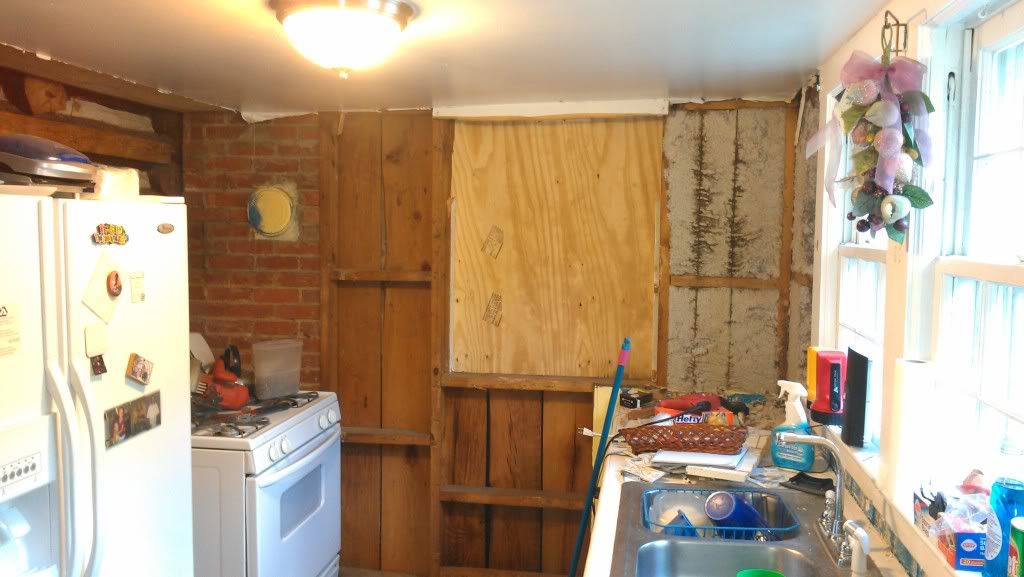 and the opposite side looks like this going out the kitchen to the hall. On the right you can not see there is another doorway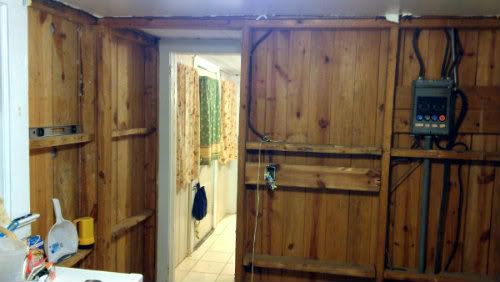 I like the layout of this kitchen and it is practically the same as mine in dimensions: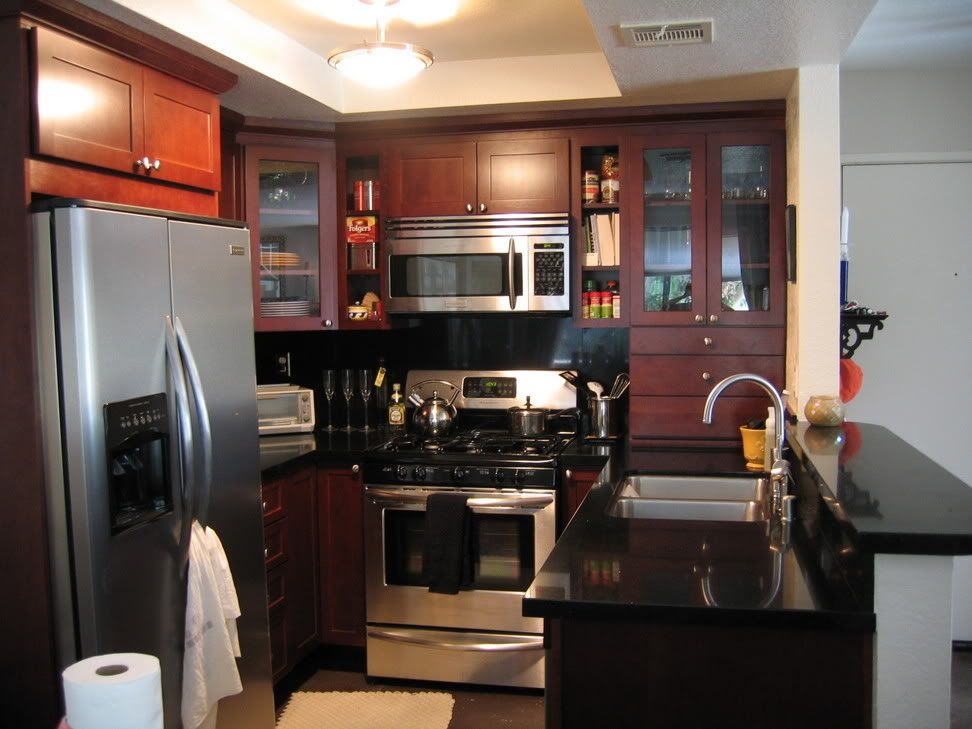 I like the brick look in this kitchen for my back wall where you see there is already a brick chimney. I could easily finish the wall to the right under the cabinets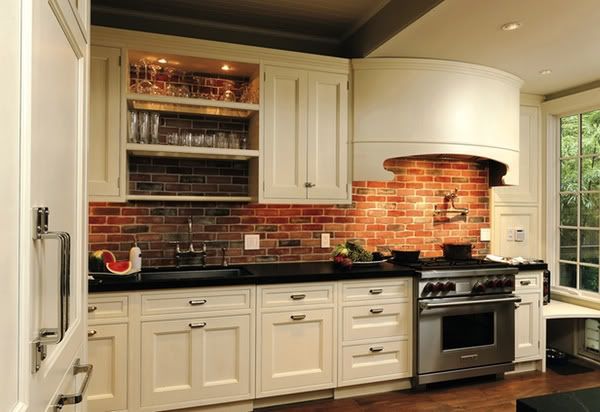 I like the pattern of a magma gold countertop. It has black, grey, beige, gold, white, cream and brown moving throughout the slab. I can afford the laminate but the problem with that is that it comes with the backsplash and in front of the window I really wanted the coutertop material to extend into the window like this:
In laminate it looks like this :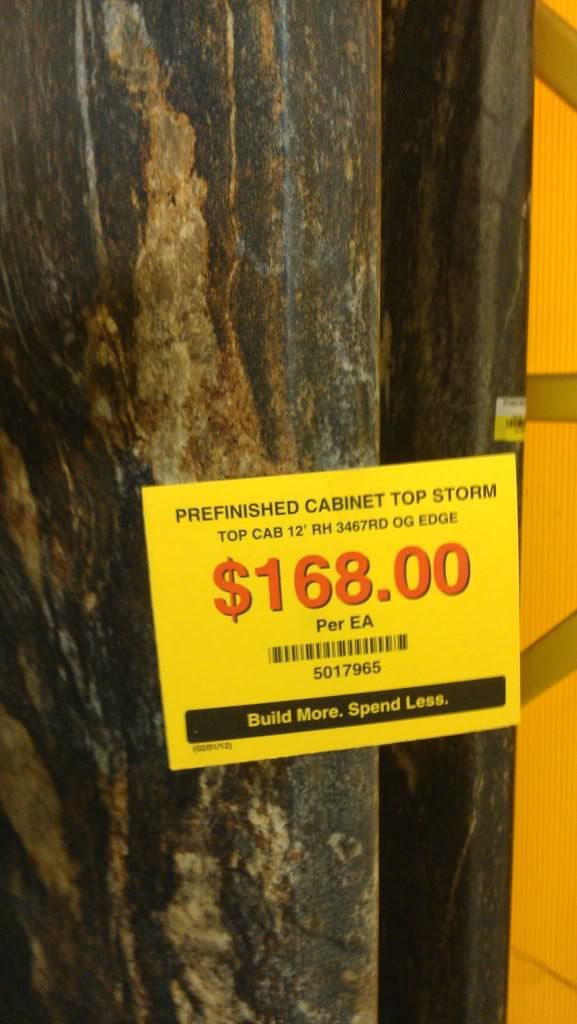 In real granite it looks like this:
Now remembering I want to keep the white appliances how can I put this together with a brick wall and that counter top? If anything has to go its the counter top as I am not 100% sold on it...even though I looooove it. What colors would you use on the walls and what color cabinets and what kind of floor. I am creative in putting something together but I usually have to start with someone else's vision before I can get the juices flowing. Help?
Here is a link that might be useful: My blog...packed with photos...I'm a visual person what can I say.