Crisp white w/rustic touches Renovation Photos
tinkersouthernbelle
May 16, 2013
Hi,
We started our total kitchen makeover about 3 weeks ago. I have been on the forum seeking layout advice several months ago.
It took a little while to work through the layout. Many comments on GW pushed back on my island due to space issues. But having an island is important to me and my decorator affirmed my choices....so island it is!
I've received so much information from this site that I wanted to share my experience.
We have a contractor who is helping us work through the kitchen as well as another large expansion for a game room (which hasn't started yet!)
Here are some "before" photos:
After appliances removed, day before cabinets removed: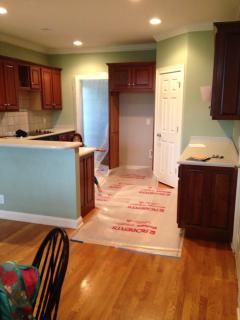 Today, most of cabinets set. Uppers on right side not in yet:

And here are the drawings of the kitchen design: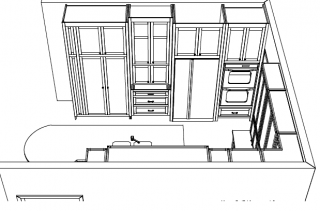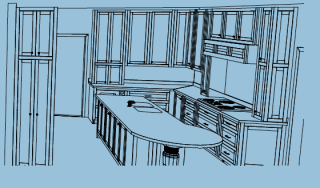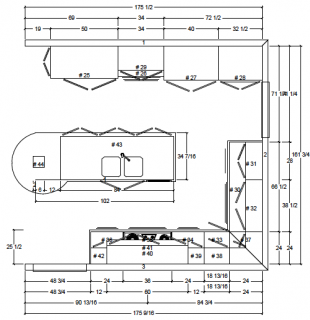 Today they began to template the countertops.
Because of the rounded island area is kind of free form they are going to cut a plywood piece to make sure its what I want. My counter tops are Ceasarstone London Grey so we want to make sure it is RIGHT. Counters are more $$ than I had thought I would spend but I'm really excited about this new product.
If anyone is interested in following my kitchen I can post more details as it comes along. Thanks for all the help I've gotten on here!