Hood, cabinet, soffit issue....can't figure this out
I am down to the wire to try and figure out what to do with the cabinets next to my hood. Please excuse my IKEA drawings, but this was the fastest way I could make multiple mock-ups without bothering my real cabinet guy.
Here is my space:
Here is my horribly rough, somewhat accurate representation of my kitchen (it doesn't show the island or fridge but I don't think it matters for this discussion). The soffit on the main sink wall is around 24 inches deep, so the cabinets are set "in" underneath them. It is 12 inches tall.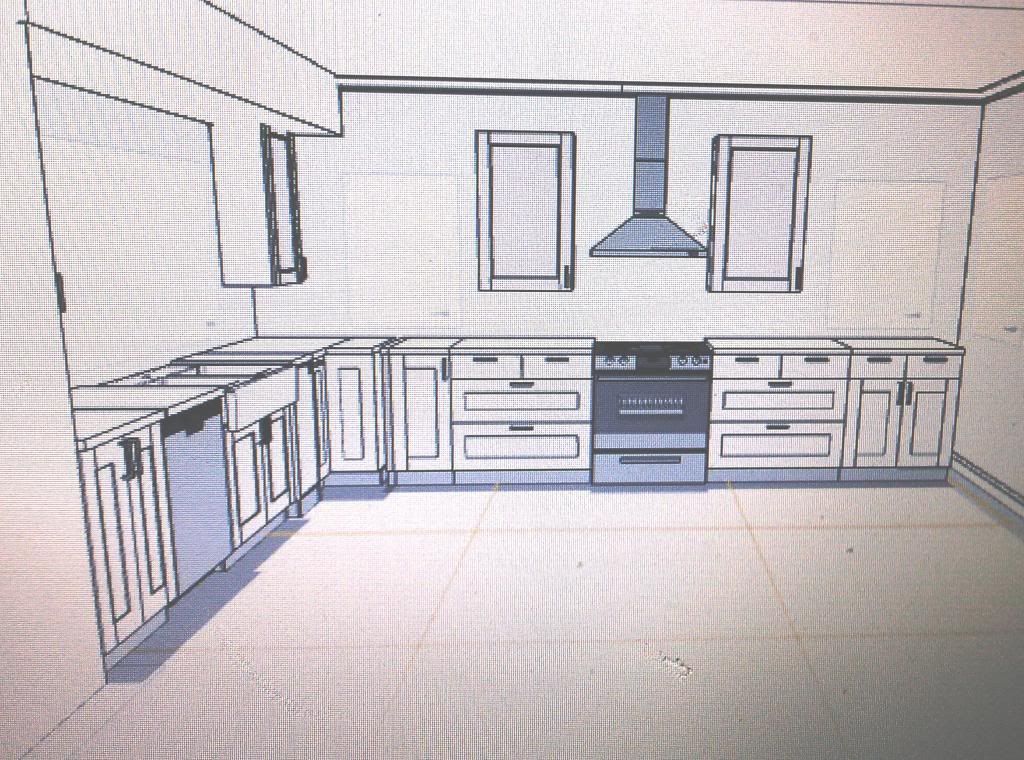 All of the uppers are the same height. But that doesn't look finished to me. So I found an inspiration on Houzz that looked like it used small soffits above each cabinet:
Transitional Kitchen by Baltimore Interior Designers & Decorators Elizabeth Reich
Kind of like this, but I would add crown molding and a hood wider than the range:
Or, this idea, but more simple on the "soffit":
Traditional Kitchen by Portland Kitchen & Bath Designers atomic * design
Painfully represented with this:
I know a simple option would be to run the soffit across the hood wall, but I feel that with 8.5 ft ceilings, that it would feel very obtrusive.
Any thoughts???