Countertop Install-part Deaux-is this it?
Some of you have followed my marble installation woes through my previous thread and mentions on other countertop install threads, so I thought I'd share our progress. After my marble island was removed to never return we had a huge dilemma to find something within a short time frame that could co-exist with the natural materials we already had. It wou ld have been very difficult to find a granite, quartz, or solid surface to work with my perimeter marble and the lead time would have been intolerable. Wood was one of my original choices so I revisited many of the GW threads about walnut and very quickly decided that was it. Per some other GWers, I researched the online companies and really liked what I saw with Craft-Art. I took the plunge and ordered my DIY counter sight unseen only based on GW conversations. My black walnut arrived today and I am very happy so far.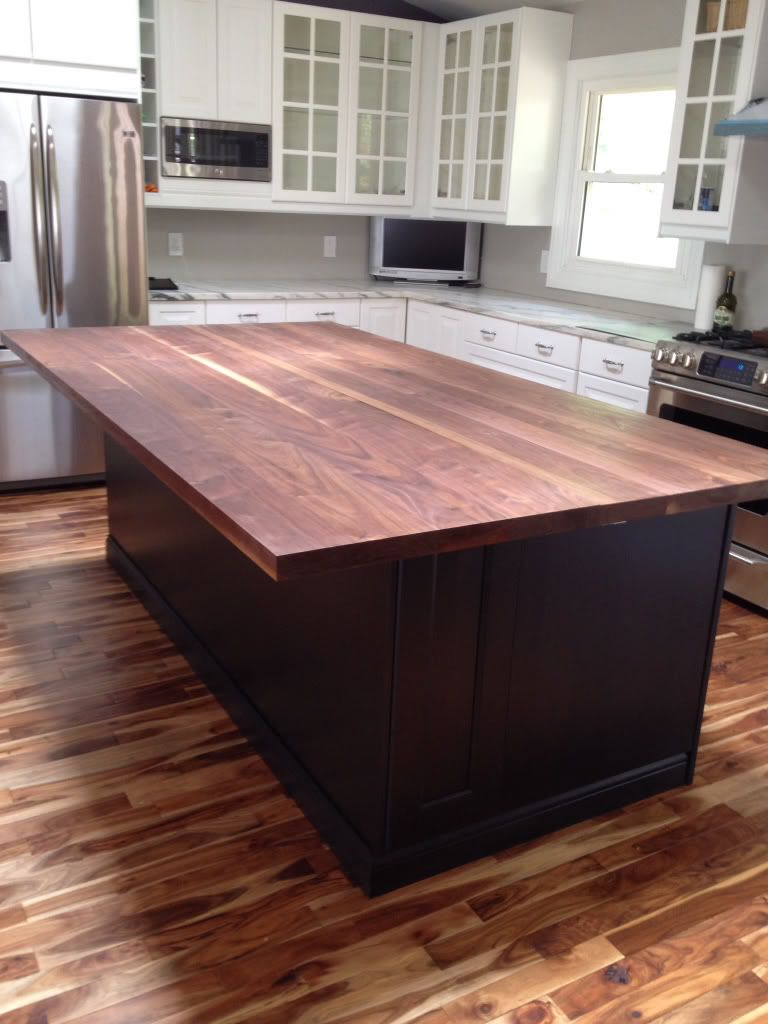 The wood is beautiful. Since we purchased it as a DIY install it comes as two pieces of planks, planed, knots filled, sanded with one coat of waterlox. We still have a lot of work to do with installing the sink, joining the two pieces, finishing the edge, and many applications of waterlox, but I look forward to the process. DH doesn't share my sentiments because he is quite ready to be done with my list, but we will soon be there (though I think he likes it!);)
There is a burl wood section that looks 3D when the light us just right.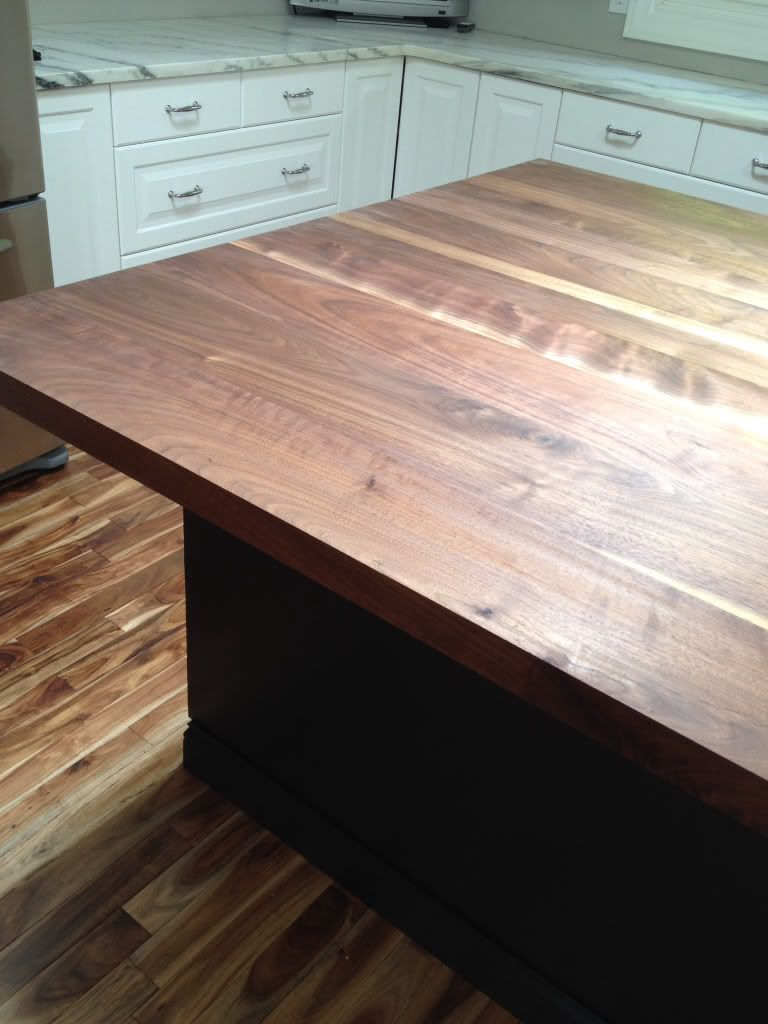 Light effects the color of the wood tremendously as well as my space. We are flooded with variations of light throughout the day and the walnut changes from golden to dark brown depending on lighting.
We have at least a week of DIY to finish our island, but I am very hopeful that we will not only finally have a working kitchen but be extremely pleased with the result.
(Edited to add link to Part I)
Here is a link that might be useful: Link to Previous Thread - Part 1
This post was edited by bbtrix on Sat, May 31, 14 at 17:35