Beige Cabinets instead of White anyone?
Has anyone done true beige kitchen cabinets instead of white or off white? I'm afraid that my kitchen will be too stark if I do white or off white cabinets since I have really big windows in there. I chose a white mother of pearl backsplash. My perimeter counters are black. The island will be dark wood with a white quartzite counter.The slab has lots of browns and beiges in it.
Here are a few that I've seen on Houzz, but not in person.
Traditional Kitchen by Portland Kitchen And Bath Robin Rigby Fisher CMKBD/CAPS
Contemporary Kitchen by St Louis Architect House Plans and More
Traditional Kitchen by San Francisco Interior Designer Artistic Designs for Living, Tineke Triggs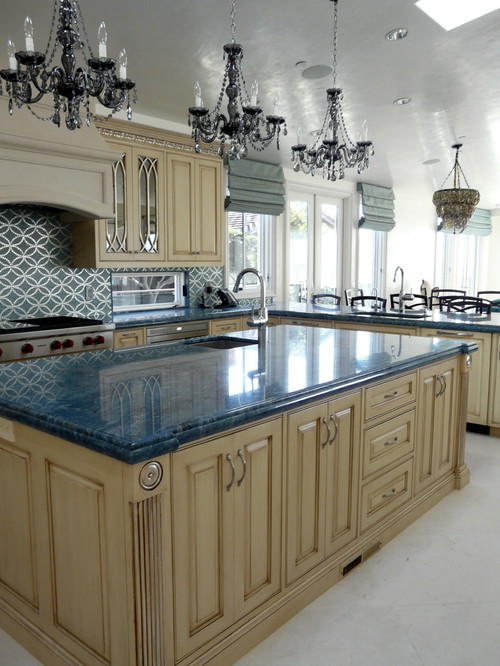 Traditional Kitchen by Irvine Interior Designer Passione
These beautiful kitchens make me think it'll work, but I'd love to see a "real" kitchen with cabinets this color. I figured that so many people are doing lovely gray cabinets, so why not beige?
Any thoughts or photos would help!