Critique my IKEA kitchen plan!
Edited 5/26 AM to change DW position to end and show full size of room and eat in kitchen area. Hopefully we can find a way to cover the DW with an IKEA panel.
Hi there. First post; long time reader.
We are renovating our newly bought home and have done an IKEA kitchen plan. We feel pretty good about it but we know there may be areas to improve.
My wife is the cook and she cooks basically every night. She does a lot of baking as well as needs space for baking prep and a large Kitchenaid mixer.
We have three kids ages 8, 6, and 2.
The room is 13' 9" by 11' 7". To the south of where we have the kitchen design end is actually open for another 10 feet or so with an eat in kitchen feel and a big bank of windows.
The doorway on the west wall leads to the formal dining room.
The doorway on the north wall (all 'A') is a 6x6 pantry with shelving.
The doorway on the right leads out to the living room.
The range had to be placed where it is because it was the only area where an externally vented range hood would be possible and this is essential for us.
Everything is within a pretty typical work triangle range I believe. The cabinets over on the sink side countertop will be placed a bit higher than they are in the design now, but you get the idea.
The thought with this plan was to create a separate snack/beverage area on the back refrigerator wall that was out of the work triangle, since most of the traffic in this room is going to be from the right side living room to the fridge. Groceries also come in from that side and garbage goes out through there.. Very little traffic will come from the left side since that is the formal dining.
Feedback is appreciated.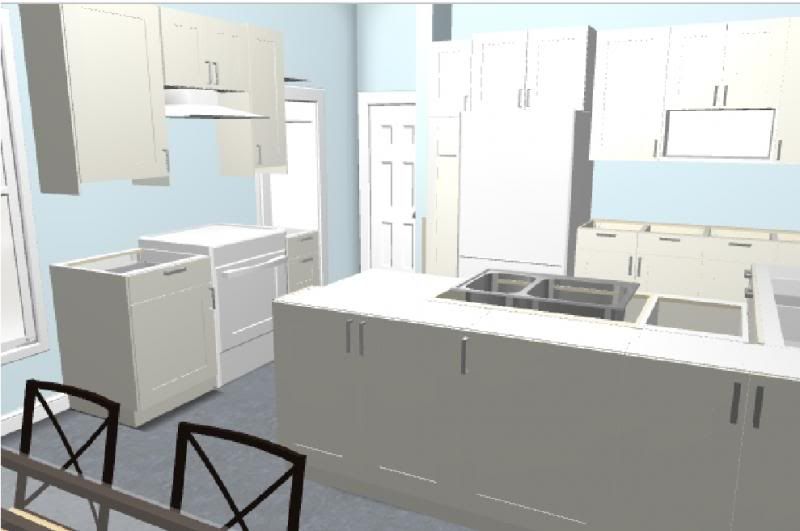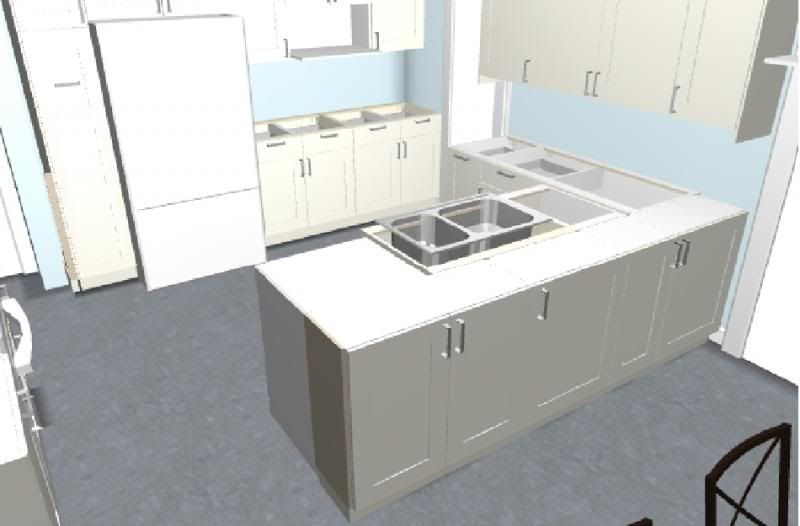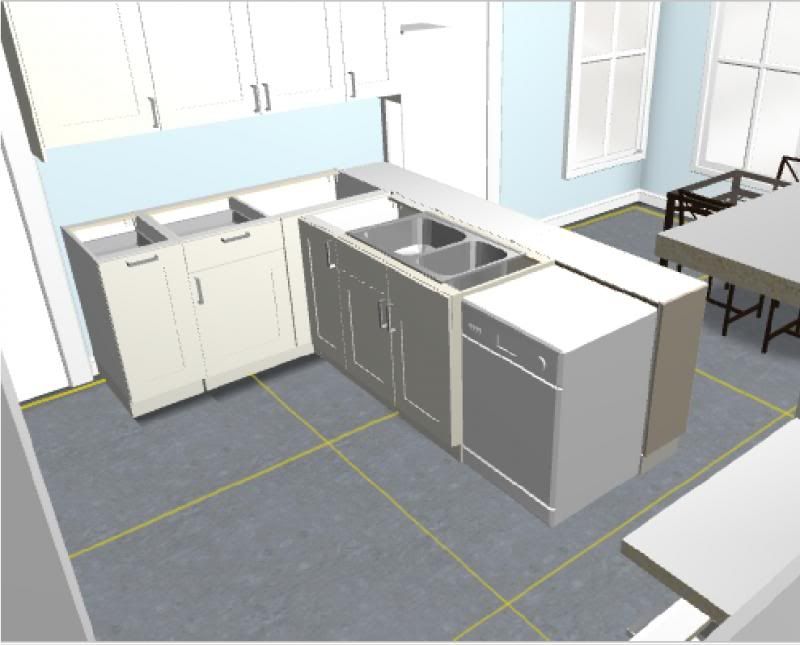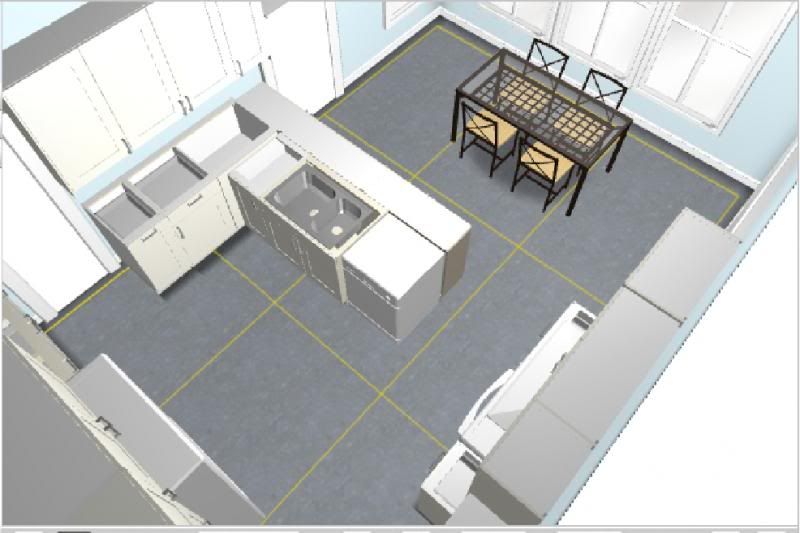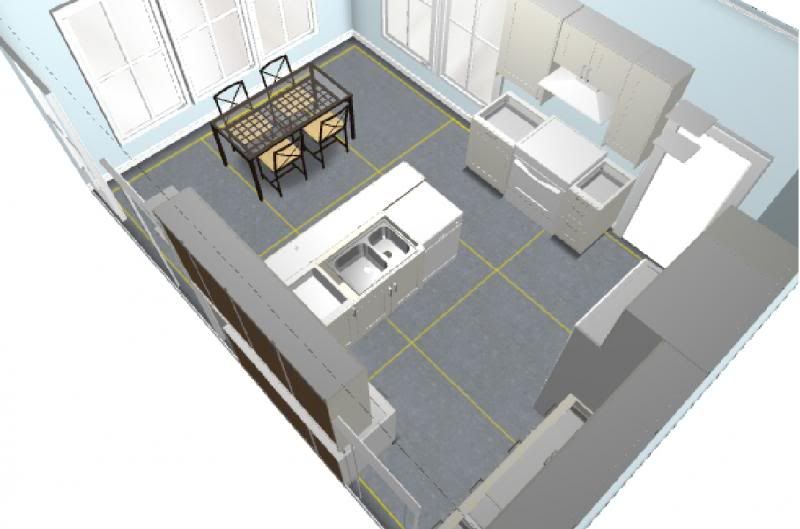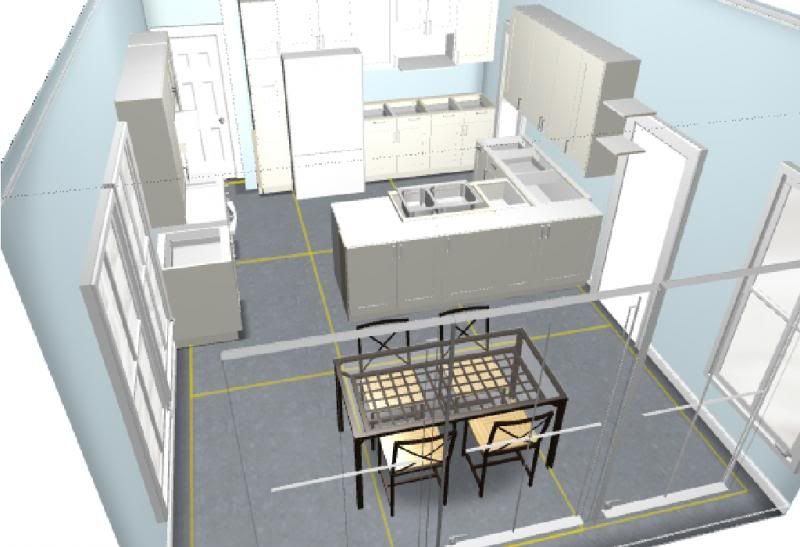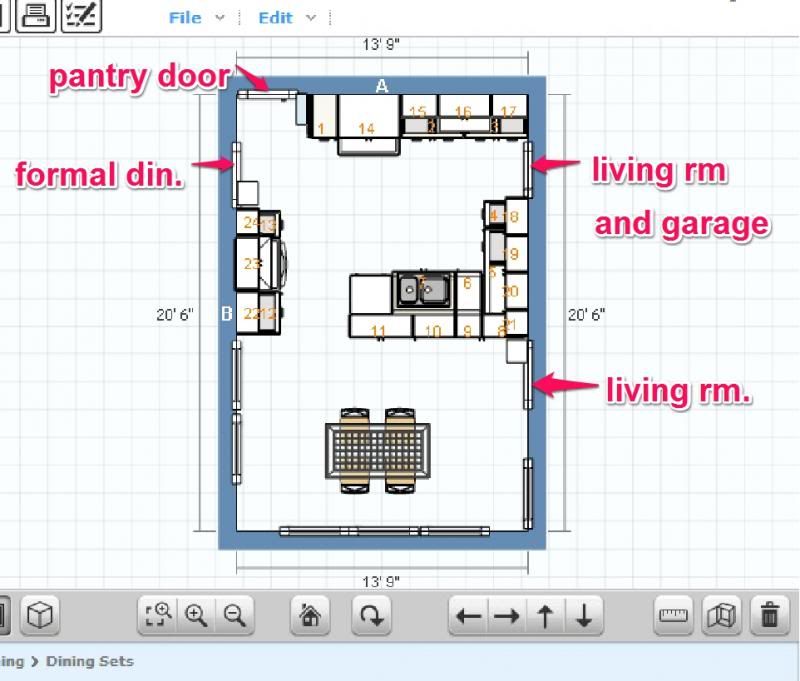 This post was edited by signet77 on Sun, May 26, 13 at 11:51