is this quartzite too wild? design help urgently needed
The Background: I have been searching for ages for the right granite. My house is modern and open, colours fairly neutral with blue as an accent in most rooms. The new kitchen has fir (read - orange tone) windows and a dramatic view with lots of dark green (evergreens) and grey-blues (ocean and distant islands). Since the view is the main thing, my idea is that the kitchen will blend in, such that your eye isn't stopped by anything in particular but the whole is harmonious. As such, I have been searching for a grey-blue granite.
Extra info: My husband is colour challenged, so is leaving this to me. So, while this slab stopped me in my tracks (a good sign, I think) I am the only one to have seen it and I lack self confidence in the design area. I have shown the pictures to family, some of whom think it looks like nice stone with coffee spilled on it!
The kitchen will have two 8 foot islands, parallel to the windows. Because of all the light, whatever slab I choose needs to be honed or leathered. Please give me your honest feedback on this slab in this setting. Other suggestions are welcome!
Thank you.
the windows: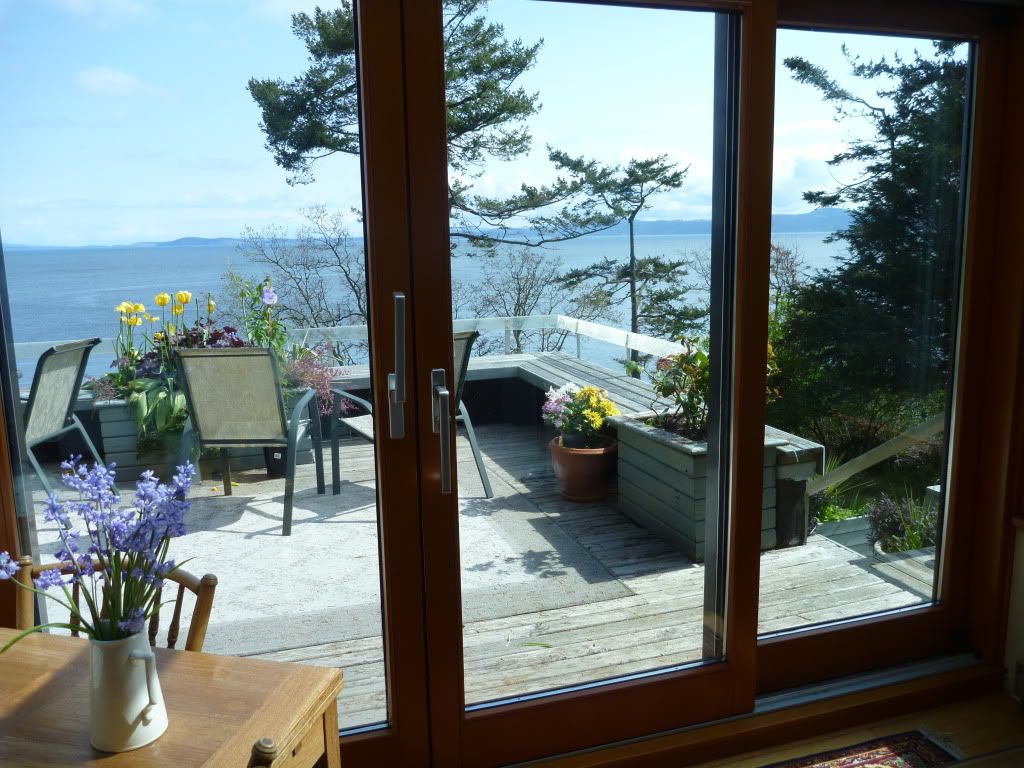 the quartzite slab