What would you do with a kitchen like this?
Hello fellow TCO'ers. DH and I renovated our kitchen about 18 months ago with a ton of help from y'all. We cannot seem to finish the job, as well as the rest of the house. We are considering buying a home that needs a lot less work, that is in an area we would love to move back to (VA versus MD).
We keep coming back to this one house, funky kitchen that is basically a u-shape with 2 functioning kitchen sides with a fridge in the middle. Each side has cabinets/sink/dishwasher/corner cabinet/36" cooktop with 30" oven under.
Island in center, with no cabinets, just workspace/seat. On each side is a pantry closet.
My first thought was that it was a kitchen for someone who kept kosher, but wouldn't that have 2 fridges.
The space looks great just not sure if I would reconfigure or what. The house is quirky too, I will post the link if anyone wants to see.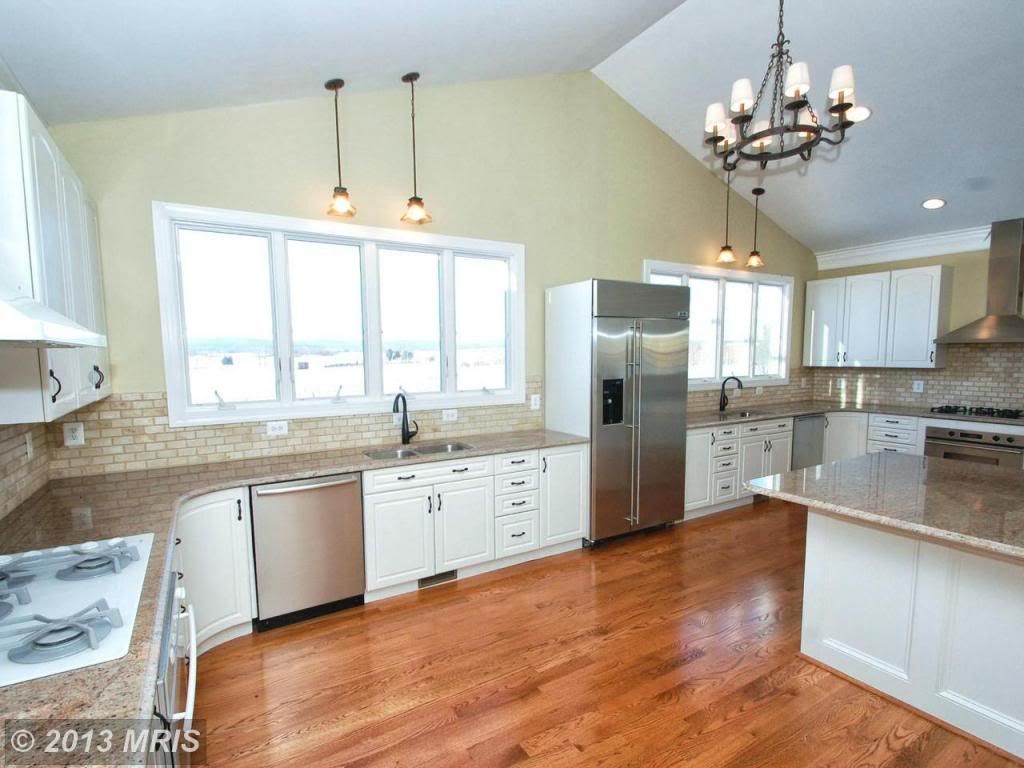 What do you think? I am big-messy cook but not sure this might not be a strange space for me to work in.
This post was edited by rjl443 on Wed, May 14, 14 at 18:10