Blue Velvet Sofa Part 2
jenangelcat
November 7, 2012
Just got the rug. Here it is. It looks too small in some of the photos but it looks fine in the room.
I can't be bothered to fight with photobucket today so here's one photo and the rest are on my blog.
Also note that the chair on the left is not the white that it appears. It's much darker and more silver and grey.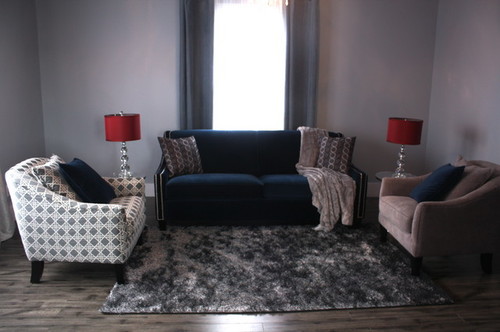 Here is a link that might be useful: Living Room Photos