Blue Velvet Sofa-Room Mostly Done!
jenangelcat
November 24, 2012
Here's a before and after photo. The rest are on the blog. The before is after we installed the floor but before we repainted the walls grey.
The coffee table was absolutely a choice of function over form. In an ideal world it would have been either lucite or Restoration Hardware's steamer trunk. But that was not to be.
The only thing left to go in is another piece of art that'll arrive before Christmas.
Oh and we replaced the knobs on the tv stand with glass ones. More are coming today to replace the knobs on the coffee table.
Thanks again for everyone's advice. I had a blast putting this together and can't wait to reno the other 12 rooms in the house.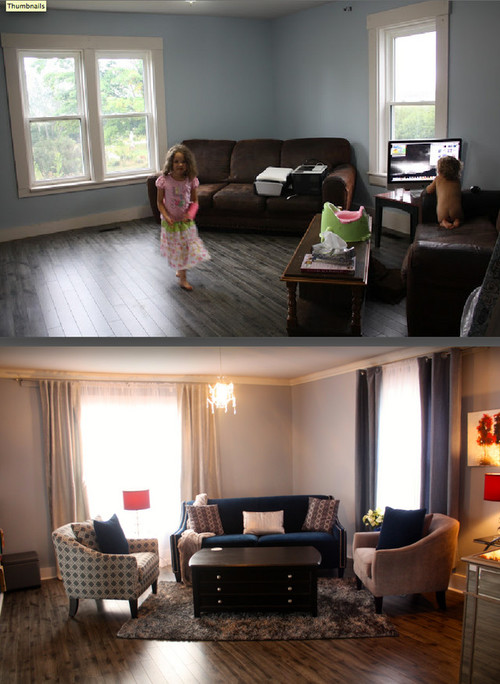 Here is a link that might be useful: Lots more photo!