Paint results and Q re fireplace mantel
secondhalf
November 22, 2012
Hi everyone-
Revere Pewter and Edgecomb Gray are such chameleon colors. I love the way light plays on them now that they are actually up on the walls of our renovation project. Thanks for all the help with them. The trim is Marscapone - on the tongue and groove ceiling too.
When looking at the pics, if you have any thoughts about how to handle the orange stained fireplace mantel on the stone fireplace, I'd be grateful.
New family room in Revere: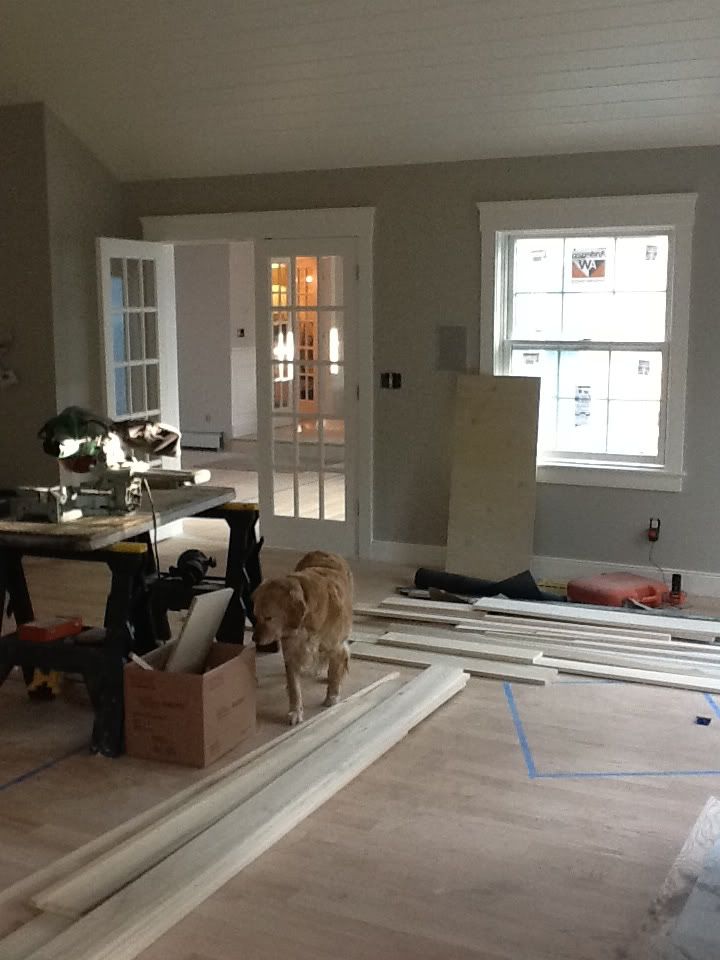 Lower Breakfast Room Painted Edgecomb- note Orange stained mantel that needs desperate help:
Builtins in Breakfast room- will be painted Marscapone when done:
Kitchen - painted Edgecomb Gray:
Thank you for letting me share. Hope everyone has a safe and happy Thanksgiving!