revere pewter too formal?
secondhalf
November 17, 2012
hi everyone- we are coming to a close on our renovation and I need some paint guidance. The kitchen and attached breakfast room with the fireplace are in BM Edgecomb Gray, a beautiful color that almost glows in the light. I had planned on using Revere Pewter in the new family room, but after seeing it in the office, my husband is worried it's too formal for the family room. That room has a painted tongue and groove ceiling. It and all trim is in Marscapone - what do you all think? Do you know of any companion color to Edgecomb that would work? I want a neutral as I am pretty fickle about color and love the flexibility of changing it with pillows, throws, and accessories.
Thanks in advance for any help.
View from breakfast room into kitchen:
View of new family room- south wall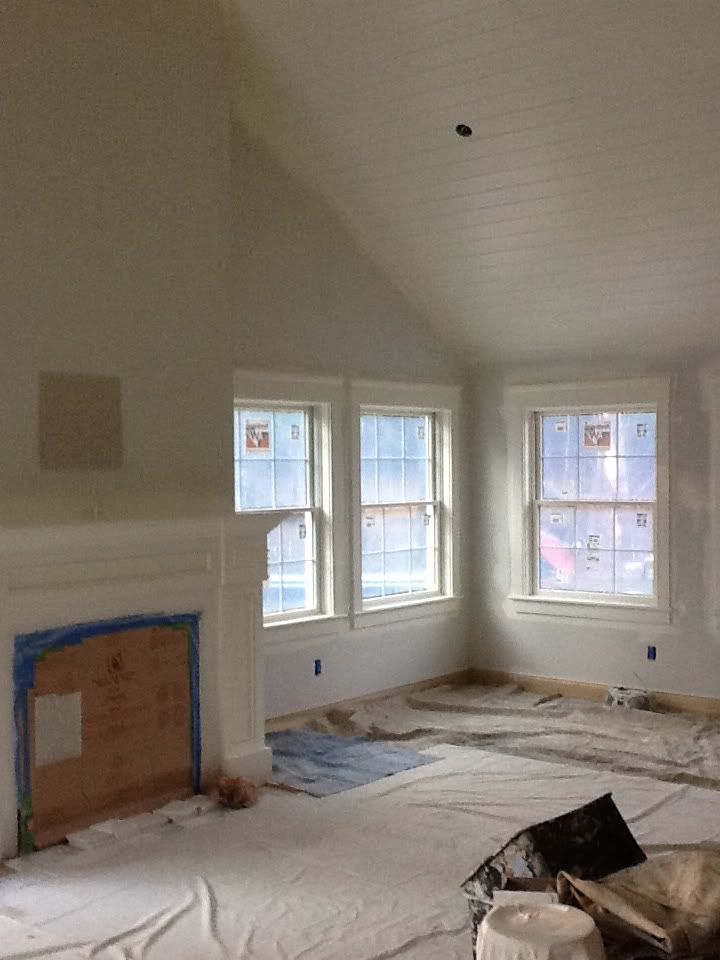 View of new family room -north wall (revere pewter is the swatch on left and Edgecomb is on right)
View of office with revere pewter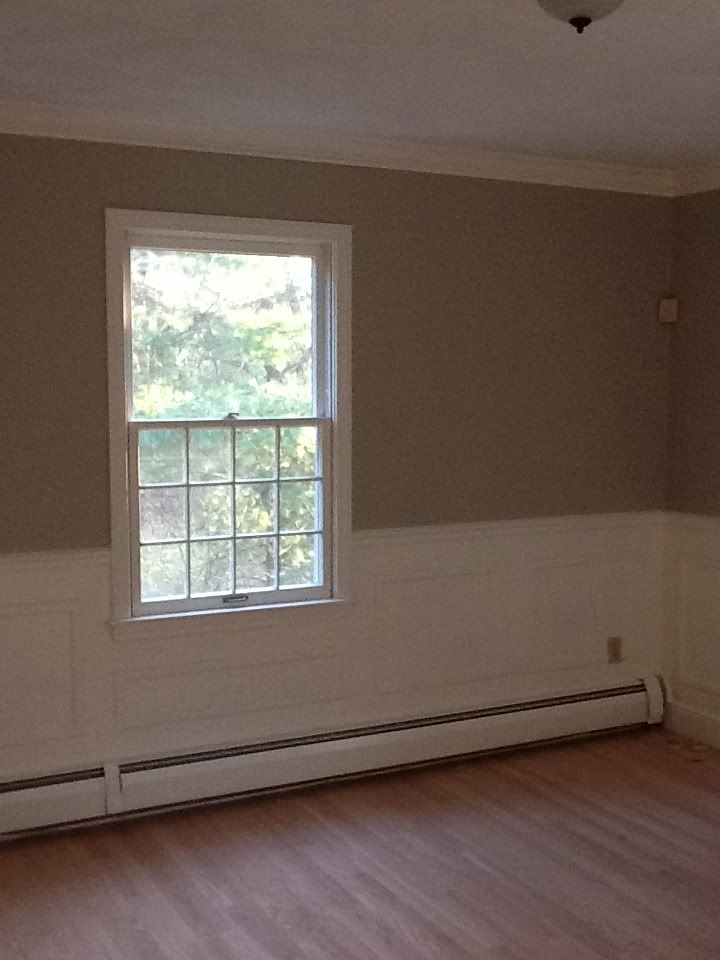 Another view of kitchen with Edgecomb - looking into breakfast room and beyond is new family room. Ignore the tan color near the fireplace- it just hasn't yet been painted in Edgecomb: