Help Pep up the Dining Room
bergiesgirl
October 16, 2013
Sorry my camera phone lighting is awful, the wall color is neither pink nor blue/green, it's actually light French grey which is actually a very light true grey. The table, the bench and painting have to stay, everything else is flexible. We need chairs for the head of the table, the chandelier has to go, not sure if a simple drum would be the right way to go.
We wanted to add a console table and place the mirror that is laying on the wall above it, or we could go with a piece of art with some color. I know I have a lot of darker woods, but didn't know If a grey/white wood tone would work. Any ideas are appreciated, it's just so blah right now. Our house I an 80's ranch, but it so wants to be a contemporary cottage :)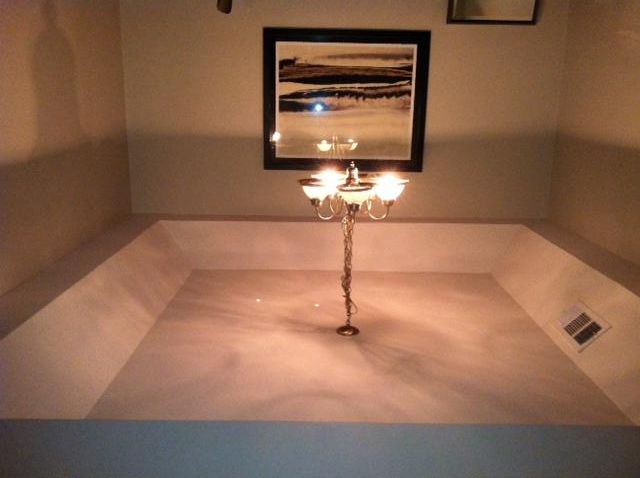 The console table we would like to add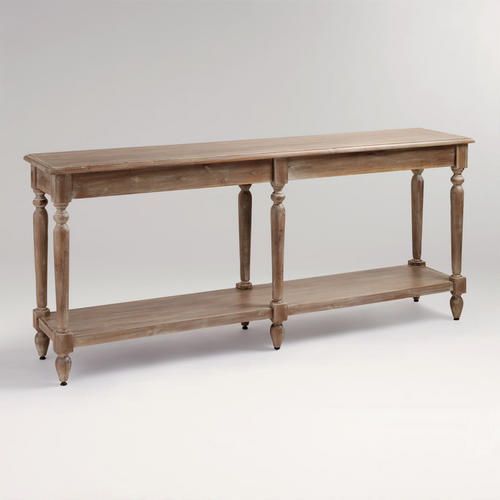 I was living for this chandelier and DH liked it too, but C&B no longer carries it. Anyone else carry this?

We were going to buy these for the eat in kitchen, not sure if they work better than the chairs we have now for the formal.